Today it is my pleasure to Welcome author
Michele Hauf
to HJ!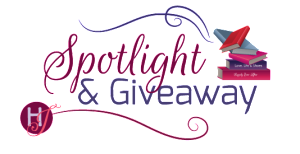 Hi Michele and welcome to HJ! We're so excited to chat with you about your new release, Taming The Hunter!
Please summarize the book for the readers here: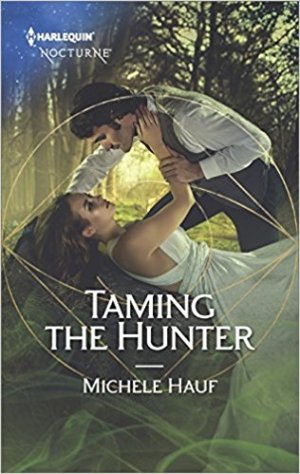 Eryss Norling knows that she has lived through many lives. And she knows that she has had the same lover across the ages. But where is he now? After performing a summoning spell, she meets Dane Winthur. Yes, he's gorgeous, but he's also a scientist devoted to debunking the paranormal. How can he love a witch? And why are these two drawn to each other over and over? The answer to these questions is nothing that either of them could imagine. The fate that brings them together, life after life, is the fate that may destroy them—again.

Please share the opening lines of this book:
Anacampserote (n.): something that can bring back a lost love

Winter Solstice…

After padding through the soft emerald grass that carpeted the floor of her sanctuary, Eryss Norling knelt before the altar she kept tucked between the pink and white petals of bleeding hearts and the cool winter stars of forget-me-nots. Behind those, crinkle-petaled hollyhocks bloomed as if it were summer. A dragonfly flitted among the leafy canopy that climbed to the top of the two-story glass-wall conservatory.
Please share a few Fun facts about this book…
The heroine owns a taproom and I actually set it in my son's taproom in the real town of Anoka, MN. It was fun to 'borrow' his bar for the story. And I went to work with him one day to learn how to brew beer!
I wanted to torture the hero with the weather (California guy comes to Minnesota) and I think I did that pretty well.
Some incidents on or around the taproom may have actually been based on fact. (Two people kissing for ten minutes in the middle of a street? Uh, yeah. That happened.)
Please tell us a little about the characters in your book. As you wrote your protagonist was there anything about them that surprised you?
The hero, Dane, surprised me in that he was willing to dive in and experience anything the heroine presented to him. Yes, even the fact that crystals may possess healing powers (and he a scientist!) so that was a little more torture on my part, but Dane took it all in stride.
If your book was optioned for a movie, what scene would you use for the audition of the main characters and why?
I think the opening image where the hero meets the heroine at a winter party and she's dressed as a snow queen. He is so out of his element in the cold and she absolutely takes his breath away.
What do you want people to take away from reading this book?
I hope they find it to be a fun, adventurous, romantic read. I explored the whole idea of soul mates in this story. Personally, I don't really believe there is one specific person out there waiting for me or you, or whoever. But I do like the idea that we reincarnate and our souls chose their mates before we even come into our bodies. So it's food for thought, for sure.
What are you currently working on? What other releases do you have planned for 2017?
Currently working on a story about a billionaire werewolf and the woman who wins his heart.
Here is my list of upcoming releases for 2017:
May – Taming The Hunter, and Seducing The Vampire (reprint)
July – From The Dark (reprint)
August – The Forger: Elite Crimes Unit #2
October – The Witch's Quest
November – The Witch and The Werewolf
December – The Chameleon: Elite Crimes Unit #3

Thanks for blogging at HJ!
Giveaway:

I have three copies of the double book featuring my story, TAMING THE HUNTER and Linda Thomas-Sundstrom's ANGEL UNLEASHED. *US only*
To enter Giveaway: Please complete the Rafflecopter form and Post a comment to this Q:

Do you believe in soul mates?Why?
Excerpt from Taming The Hunter:
Valor had indeed already replaced the spent Iced Kiss keg with a new one. That, along with the half keg of the Uff'da IPA Lot should last the party for the remainder of the evening. That beer name had been all Mireio's doing.
On the way out, Eryss said her goodbyes to everyone. She knew many and many knew her because they frequented the brewery. A few knew her because they'd had occasion to believe and had been desperate. A love spell here. A breakup spell there. The repulsion spells against violent lovers were always difficult but necessary. Those who received the benefits of her craft kept their mouths shut guarding Eryss's secret.
It wasn't easy being a witch, even if the town she lived in was the official Halloween Capital of the World.
At the top of the steps that fronted the mansion, she stepped out onto the patio where a bonfire toasted partiers regaled in myriad costumes. The air was warm and tainted with ice and burnt oak. Dozens of people stood around the fire with plastic champagne goblets and beer mugs in hand. Amongst the elves and witches and faery princesses were snowcat racers (easiest way to bundle up and do a sort-of costume without looking out of place) loggers (lots of flannel and thick, warm boots)—oh, those lumbersexuals—and one daring caveman wore a fur Fred Flintstone number that only strapped over one shoulder. Poor guy, he may develop frostbite in places he'd never imagined possible.
Chocolate and marshmallow oozed out between graham crackers as S'mores were handed around. A game of ice bowling was set up along the side of the patio. The balls and pins had been chipped out of ice harvested from the nearby Mississippi River. Laughter sprinkled the air as if crystal snowflakes. The evening could be magical—if a girl had a man on her arm with whom to share those sweetly tempting S'mores.
Yet Eryss was an introvert and didn't feel at all guilty about leaving the party early. She'd come to make nice with the locals because area businesses and the city council always invited the brewery to Anoka events, and—okay, she'd had the gown. Why not use it?
Though she wouldn't have minded dancing if any man had asked. Of course, she might have had to hang out near the dance floor for that to happen, and well… Introvert!
With a nagging hankering for gooey marshmallow and chocolate teasing at her, Eryss turned and was roughly bumped into from the side. "Ouf!"
With a deflection spell teasing the tip of her tongue, she wisely held off from speaking the words. She and her fellow witches did their best not to flaunt their craft at public events.
"I am so sorry." The man's cold hands gripped her forearms to steady her. "I wasn't looking. That was entirely my fault. I slipped on the ice."
There was no ice on the fire-warmed concrete steps but Eryss wasn't about to point that out when she landed her gaze on the man's face. Deep brown eyes were shadowed by thick black brows. She had never seen such a rich iris color and thought perhaps there were also glints of gold winking back at her. A five o'clock shadow brushing his jaw emphasized an exquisitely masculine bone structure. Thick coal hair, swept messily back from his face and over his ears screamed for her to touch the loose curls that tickled at those red ears.
And suddenly, her heart performed a skip and every part of her being stood up in recognition. Was he…? "I've been looking for you," she murmured in awe.
"Uh…you have?"
Giddy warmth flooded her heart. Her veins. Her skin flushed and she—well, she felt it in her very soul. This was the man. The one.
He had to be.
"Oh, what?" Eryss shook her head out of the deliciously muddling awe and back to reality. "Sorry. Did I say I was looking for you? I mean, uh…" What to say? She couldn't right out with the weird information that she suspected he was her long lost soul mate. Just because the man smoldered at her did not make him receptive to her beliefs of reincarnation. "You need a hat," she decided quickly. "Looks like your ears are burning."
He gave her a funny wince. Obviously, he'd picked up on her comment, but wasn't going to press. "They are. The blood vessels in my ears have started to constrict and blood is being shunted away from my extremities—ah. Ha ha!" His smile revealed bright white teeth and squinting eyes that captured Eryss as if a love spell. "Sorry about that. I have a tendency to expound on silly things. Suffice, I'm from the west. Didn't expect it to be quite so cold." He touched an ear and winced.
"We call it frostbite here in Minnesota." Still she marveled over the lingering laughter in his smile. Wonderful. And he was hers. Maybe? Yes, he had to be. But how to know for sure? "You should step over by the fire."
"Yes, but you seem to be on your way out?"
Her gaze wandered to his broad shoulders, down the white shirt, rolled to his elbows to reveal a manly dusting of dark hairs on his—oddly, tan—forearms, and to the thick veins that corded the back of his hands. Leave now when she'd just stumbled into the man she'd been waiting for?
"Leaving? Heck no! Will you join me for a hot chocolate?"
"I should be honored to share libations with such a lovely queen," he replied.
Libations? The man most definitely was not the standard bar slug or even a hipster (the brewery's standard customer). And Eryss remembered that she had been feeling her horny not too long ago. How lucky could a girl get to find her soul mate and have him be uber sexy as well?
When he offered, she took his arm with hers and allowed him to lure her over to the bonfire. They found a spot close enough to warm their hands but far enough away so as not to ignite Eryss's sparkly skirt. The man with the sudden and seductive laughter got them hot chocolates from the bar posted outside the front of the mansion. It served egg nog, hot chocolates, hot brandys and some kind of drink called a Dirty Snowman. Despite her trade, Eryss didn't like beer all that much, so she was thankful to sip something sweet and with just a touch of alcohol.
"I'm Dane Winther, by the way." He handed her a paper mug. "I was on my way inside to find my coat but I suddenly find the need for warmth has dissipated. And I've yet to take a sip of this thick brew." He winked at her. "Must be the company."
A charmer? She could work with that. "Eryss Norling." She offered her hand, which he shook. "Stand closer to the fire. You really need to warm those hands."
Excerpt. © Reprinted by permission. All rights reserved.


Book Info:
Passion and danger in this life—and the next
Eryss Norling knows that she has lived through many lives. And she knows that she has had the same lover across the ages. But where is he now? After performing a summoning spell, she meets Dane Winthur. Yes, he's gorgeous, but he's also a scientist devoted to debunking the paranormal. How can he love a witch? And why are these two drawn to each other over and over? The answer to these questions is nothing that either of them could imagine. The fate that brings them together, life after life, is the fate that may destroy them
Book Links:

Meet the Author: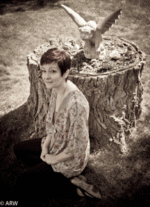 Award-winning author Michele Hauf has published over 80 novels in historical, paranormal, and contemporary romance, as well as writing action/adventure as Alex Archer and erotica as Michele Renae. The launch author for numerous series at Harlequin, she likes writing in a variety of genres and instead of 'writing what she knows' prefers to write 'what she would love to know and do' (and yes, that includes being a jewel thief and/or a brain surgeon).
She celebrates her 82nd published book with TAMING THE HUNTER.
You can email Michele at toastfaery@gmail.com
Website | Facebook | Twitter | Instagram | GoodReads |