Today it is my pleasure to Welcome author
Kari Lynn Dell
to HJ!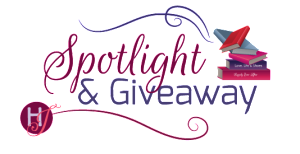 Hi Kari and welcome to HJ! We're so excited to chat with you about your new release, Tangled in Texas!
Please summarize the book for the readers here: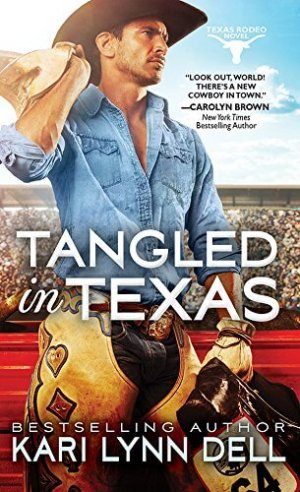 Tangled in Texas is a comeback story, in every sense of the word. Delon is fighting to make a physical comeback from a potentially career-ending injury. Tori is struggling through the emotional comeback after her husband's sudden death. She fled the Texas Panhandle for Wyoming and obscurity, but circumstances have forced her to come back and once again face the harsh scrutiny and crushing expectations of being a Patterson, the richest family in the Panhandle. With his rodeo career in jeopardy, Delon has come back to the family trucking business to try to find his place there, beside his bitter, estranged brother. Tori is the one therapist who might be able to help Delon make his rodeo comeback—six years after the disastrous end of their scorching affair. Can their love make a comeback too? Or do two such damaged halves have too little trust left to make a whole?

Please share the opening lines of this book:
Delon Sanchez woke up pissed off at the world. No different from every other morning in the past four months, but for Delon—proud owner of the fan-voted Best Smile in Pro Rodeo—it was like being trapped inside someone else's skin. And that guy was turning out to be an asshole.
Please share a few Fun facts about this book…
The song, Ninety or Nothin', featured in the climactic scene of Delon's rodeo comeback is real. The singer, Jared Rogerson, is a former professional bareback rider, just like Delon, which is why the lyrics and music are the perfect soundtrack for the scene. https://www.youtube.com/watch?v=pEBY7oA6__o
I own the real-life version of Tori's horse Fudge, right down to walking into the barn and finding one of our badass barn cats asleep on his back. Like Fudge, Vegas is allergic to his own company and constantly shoving his nose where it doesn't belong in search of new friends, and getting a bite or a kick in return. He's a total nerd who gets pushed around by every other horse in the pasture, even though he's bigger than all of them.
I provided the rodeo gear the cover model is wearing, and it's all been used in competition. The chaps belong to my cousin, saddle bronc rider Beau Michael; the black protective vest is from Indian National Finals champion bull rider Richard Bird; the back number is my husband's from the Canadian Senior Pro Finals Rodeo; and I won the belt buckle at the Kootenai River Stampede in Bonner's Ferry, Idaho.
If your book was optioned for a movie, what scene would you use for the audition of the main characters and why?
I'd pick a scene where Tori has gone to Delon's place to use his practice equipment to test her theory that if they change his riding style, he can compensate for the reduced bend in his injured knee. Delon is seriously skeptical, but Tori backs him into a corner by recruiting his son, Beni, to be his coach. Delon had agreed to give Tori some time to consider his proposal to move their relationship beyond patient/therapist, but…
Delon swung his leg over the spur board and stood, only inches from Tori. She might have taken round one, but they weren't done yet. Not even close. He reached up, cupped her face, and planted a long, slow kiss on her mouth, taking the time to trace her bottom lip with the tip of his tongue. She didn't move—not into him, not away—but when he lifted his head, her eyes were the hot, hazy blue of a late summer sky.
"I thought we agreed to wait a couple of weeks," she said, her voice breathy.
Delon cocked an eyebrow. "I'm sorry. Do you feel rushed? Like I'm pushing you, and you're not sure if that's the direction you want to go?"
"Yes."
"Good. Then we're even."
Excerpt. © Reprinted by permission. All rights reserved.

What do you want people to take away from reading this book?
If you have a dream, no matter how big or small, put your whole heart into it and don't listen to the voices—especially your own—that keep whispering that the odds against you are too long and you should be sensible and hold something back so you don't get crushed by cold, hard reality. If I'd listened to those voices I never would have won a single rodeo championship, and I certainly wouldn't be celebrating the release of my third novel. As Delon's brother says:
"*Bleep* reality," Gil snarled. "That's what's left when you've used up all your dreams."
What are you currently working on? What other releases do you have planned for 2017?
I just finished the copyedits for the third book in the series, Tougher in Texas, which stars Shawnee Pickett and Cole Jacobs and comes out August 1, 2017. And I am engaged in hand-to-hand combat with the fourth book in the Texas Rodeo series (due spring 2018), currently known as This Damn Book, which at some point is the working title for everything I write. This one stars Wyatt, the best friend of the hero of the first book, Reckless in Texas, and Melanie, the lifetime BFF of the heroine of the same book, which makes things complicated right off the bat. As one character points out, "You two hooking up would be like dating your best friend's sister."
Toss in the intense physical attraction they've made a pact to ignore because—inconvenient friendships aside—in every other way they just flat-out rub each other wrong; Melanie's trouble-making brother; Wyatt's rundown whorehouse turned bar; and give them a good stir when Wyatt, ever the savior, offers Melanie a job in Oregon after she loses her legendary temper and causes a scandal so big she has to get the heck out of Texas.
Then wait for the explosion.

Thanks for blogging at HJ!
Giveaway:

Print copy of Tangled in Texas (Texas Rodeo) by Kari Lynn Dell
To enter Giveaway: Please complete the Rafflecopter form and Post a comment to this Q:

What is your favorite second chance at romance story: book or movie?
Book Info:
It took 32 seconds to end his career.
But it only took 1 to change his life.
Thirty-two seconds. That's how long it took for Delon Sanchez's life to end. One minute he was the best bronc rider in the Panhandle and the next he was nothing. Knee shattered, future in question, all he can do is pull together the pieces…and wonder what cruel trick of fate has thrown him into the path of his ex, the oh-so-perfect Tori Patterson.
Tori's come home after her husband's death, intent on escaping the public eye. It's just her luck that Delon limps into her physical therapy office, desperate for help. All hard-packed muscle and dark-eyed temptation, he's never been anything but a bad idea. And yet, seeing him again, Tori can't remember what made her choose foolish pride over love…or why, with this second, final chance to right old wrongs, the smartest choice would be to run from this gorgeous rodeo boy as fast as her boots can take her.
Buy Links: Amazon | Books-A-Million | Barnes & Noble | Chapters | iBooks | Indiebound


Meet the Author: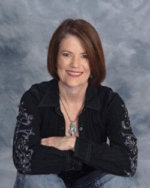 Kari Lynn Dell is a ranch-raised Montana cowgirl who attended her first rodeo at two weeks old and has existed in a state of horse-induced poverty ever since. She lives on the Blackfeet Reservation in her parents' bunkhouse along with her husband, her son, and Max the Cowdog, with a tipi on her lawn, Glacier National Park on her doorstep and Canada within spitting distance. Her debut novel, The Long Ride Home, was published in 2015. She also writes a ranch and rodeo humor column for several regional newspapers and a national agricultural publication.