Today it is my pleasure to Welcome author
Therese Beharrie
to HJ!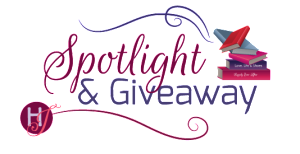 Hi Therese and welcome to HJ! We're so excited to chat with you about your new release, Tempted by the Billionaire Next Door!

Hi! Thank you so much for having me. I'm thrilled to be here!

Please summarize the book a la Twitter style for the readers here: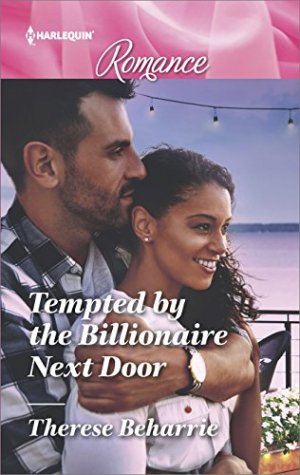 Tempted by the Billionaire Next Door is about what happens when you fall for your best friend's older brother while carrying her baby; complicated, but so much fun!

Please share the opening lines of this book:
JESSICA STEYN HADN'T deliberately sought out the half-naked man who'd entertained her over the last week. But she couldn't deny that watching him had fast become her new favourite hobby.
Please share a few Fun facts about this book…
My hero is a hunky billionaire who does his outdoor chores without a shirt on.
My heroine is unashamed of watching him from her window with snacks.
She does eventually become annoyed by the fact that she's always catching him without a shirt on when she finds out who he is!
The hero has a cute dog he got in London and the heroine thus believes the dog is English.
My heroine is pregnant with the hero's sister's baby! That one isn't fun per se, but it's definitely juicy!
What first attracts your Hero to the Heroine and vice versa?
Well, the heroine is first attracted to the hero's hunky body from watching him work and all 😉 But she's caught by how much he wants to repair his relationship with his sister. And the hero is attracted to how fiercely loyal the heroine is to his sister, and the compassion he senses beneath that fierceness.

Using just 5 words, how would you describe Hero and Heroine's love affair?
Emotional, sweet, inevitable, flirtatious, romantic.

The First Kiss…
She kept her eyes on his as she brought her mouth closer, closer still, until finally their lips touched.
Jess felt thunder boom inside her at the contact. Felt it break something, and then, like the rain, that something poured through her body into her blood, rushing through her as she sank into the pleasure of kissing Dylan.
Because the man could kiss. There was no hesitation in the way his lips moved, no uncertainty in the way his tongue stole her breath. Her body trembled as her blood carried a headiness through her that she'd never felt before. As if its purpose had become more than to simply carry oxygen through her body. No, now it felt as if it carried thrills, sensations, awareness through her veins, and her hands tightened at Dylan's waist in response, as if they wanted to grip the feeling.
Without revealing too much, what is your favorite scene in the book?
When my heroine urgently needs help, she rushes to her neighbour – our hero – and is so annoyed at finding him without a shirt on. It's so pesky being attracted to a man you know you shouldn't be attracted to!
Snippet:
Seconds later he opened the door, and Jess found herself staring into a bare chest. Again. Why didn't he have a shirt on? she thought, annoyance straightening her spine. Didn't he realise it was autumn? She tilted her head up, and only then saw that his hair was mussed from sleep. Which, she discovered, had the same effect on her as his bare chest.
If your book was optioned for a movie, what scene would be absolutely crucial to include?
There's a scene where my hero and heroine cook together, which shows the connection they share. It's also a fun, sweet scene that I think helps them burrow into your heart!
Snippet:

Jess would have found it hard to describe the next hour. But she was sure that no one would mistake it for any kind of cooking show. Especially not with Dylan watching her every move with amusement from where he sat at the counter.
'You don't have to watch me, you know,' she said irritably when she couldn't figure out how many cardamom pods to use.
'You might need my help figuring out where everything is,' came his reply. She rolled her eyes and counted out five and then threw them into the pot, where her efforts were looking more like a stew than a curry.
She hoped by the time the chicken started cooking that it would be in better shape, but she was sadly disappointed. She sighed noisily, causing Daisy to look up in concern from her corner, and Dylan to leave his post at the counter to peer into the pot.
'This is your…curry?'
'It tastes better than it looks,' she said defensively, spooning up some of the sauce and offering it to him. His expression was neutral as he tasted it, and then his eyes met hers and suddenly she wasn't thinking about the sauce any more.
Readers should read this book …
Tempted by the Billionaire Next Door is filled with amazing tropes and emotion, and I think the reader will come out feeling happy once they're done reading it!
What are you currently working on? What other releases do you have planned?
I'm working on a billionaire duet for next year, which I'm so excited about! But I have two more releases out this year: Surprise Baby, Second Chance about a marriage reunited, out August, and Her Festive Flirtation – my first Christmas romance! – out in November.
Thanks for blogging at HJ!
Giveaway:

I'm giving away one signed paperback copy of the US version of Tempted by the Billionaire Next Door.
To enter Giveaway: Please complete the Rafflecopter form and Post a comment to this Q:

Who are you currently reading? I'm looking for some authors to add to my "favourites" list!
Excerpt from Tempted by the Billionaire Next Door:
'I…might have told Anja that there was something between us. Not that we'd kissed or anything,' he said quickly. 'But that there was…something.'
She opened her mouth, and then shut it again. Figured it would be better to keep the first words that wanted to come out of her mouth to herself rather than hurl them at him. But the entire exchange had made her feel sick, and she drank from the bottle of water she'd ordered with her meal before she spoke.
'So, let me get this straight. You told my best friend—the mother of the child I'm carrying—that there was something between us.'
'Yes.'
'Why?'
'Because there is something between us.'
'No, there isn't.' He gave her a look, and she gritted her teeth. 'Maybe there was, but we both know that there can't be.'
'Why not?'
'Because…' She trailed off, realising now that her main reason had been Anja, and that no longer seemed to be a problem. 'Because I'm carrying your niece or nephew and you don't agree with that choice,' she finished triumphantly.
'What?' he said, his face twisted. 'That's not true.'
'Isn't it?' she asked mildly. 'Because I distinctly remember your objections to me being a surrogate for someone else.'
'That was before I knew it was Anja's baby.'
'So your concerns aren't valid any more because this baby is your sister's?'
He ran a hand over his head, and she recognised the action as something he did when he was thinking. 'No,' he said finally. 'They still are. But I guess at least I know I'll be there for you now. We all will be. So, you know, you won't have to go through whatever you go through alone.'
Excerpts. © Reprinted by permission. All rights reserved.
Book Info:
He's the one man who's off-limits…
But could he be her Mr. Right?
When Jessica Steyn learns her delicious new neighbor is actually her best friend's brother, billionaire bad boy Dylan Nel, she's torn. After all, she's just become his sister's surrogate! Acting on their attraction would complicate things, but they're soon growing closer. Overcoming Dylan's troubled family history—and Jessica's pregnancy—seems impossible, but could the answer to their heartaches be just next door?
Book Links: Amazon | B&N | iTunes | Goodreads |


Meet the Author: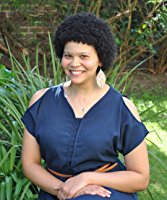 Being an author has always been Therese's dream. But it was only when the corporate world loomed during her final year at university that she realised how soon she wanted that dream to become a reality. So she got serious about her writing, and now writes books she wants to see in the world featuring people who look like her for a living. When she's not writing, she's spending time with her husband and dogs in Cape Town, South Africa. You can find her on Twitter (@ThereseBeharrie) and Facebook (Therese Beharrie, Author), or catch up on her website, theresebeharrie.com, where she keeps a weekly writing blog.
Website | Facebook | Twitter |