Today it is my pleasure to Welcome author
Annie O'Neil
to HJ!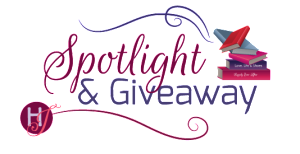 Hi Annie and welcome to HJ! We're so excited to chat with you about your new release, Tempted by the Bridesmaid AND Claiming His Pregnant Princess

!


Hello there – absolutely delighted to be here!

Please summarize the book for the readers here: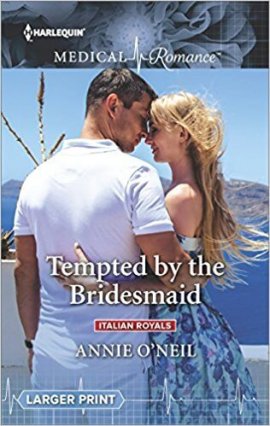 This is my first ever duet – with myself! I've done one before with another author, but this time I got to explore the stories of two friends whose lives go in very different direction when one of their wedding days doesn't go quite to plan….

What's your favorite line(s) from the book?:
"Isn't it better to know the truth than to live a lie?"
Excerpt From: Annie O'Neil. "Tempted by the Bridesmaid." iBooks.

AND….

"Altar-cation for Italy's Heartbroken Princess."
Excerpt From: Annie O'Neil. "Claiming His Pregnant Princess." iBooks.
When you sat down to start this book, what was the biggest challenge you faced? What were you most excited about?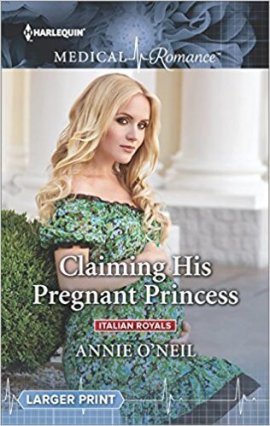 There were two things I knew I had to write about in these books: Royals and Italians. The biggest challenge initially was not talking about third favourite thing about Italy – the food! (You just might notice everyone eats a lot!) Then came the next challenge…I wanted a bridesmaid and a jilted bride…but to make sure they stayed friends as they both went on their epic journeys towards their HEA. I'll let you decide if you think I've done it!
Please tell us a little about the characters in your book. As you wrote your protagonist was there anything about them that surprised you?
The heroine of Tempted by the Bridesmaid – Franny – was terrific fun to write. She has two trained assistance dogs (my dogs with 'pen names') and it was so wonderful exploring what an incredible difference assistance dogs can make in so many people's lives. I'd not realised how wide ranging their roles are!
As I wrote about Bea, the heroine in Claiming His Pregnant Princess…the crux of the matter was (no spoilers here)…she is pregnant…but not to the hero. I've not written that before and I have often wondered how a man would respond to the woman he loves being pregnant to someone else. Well…again…I'll have to leave it to you to decide if I was successful in this journey.
What have you learned about your own writing process/you as an author while writing this book?
I really, really struggled with the first book. There was something eluding me as to the HEA for our first couple, Luca and Fran. I kept throwing money at the problem (well, fictional money)…but as the Beatles once told us, it can't buy you love. And truthfully? Money is never going to make you fall in love with someone more – sure it helps – so I guess this is a long-winded way of saying, I had to go on the character's emotional journeys with them and it was tough!

The First kiss…
This is the first kiss from the first book:
Before Fran's brain could comprehend what was happening Luca had pulled her into his arms and was lowering his mouth to hers with a heated passion she had never felt before. There was an urgency in his kisses. A thrilling assurance in his touch. As if they were long-lost lovers separated by oceans, reunited by their unquenchable thirst for each other.
The ardor pouring from his body to hers began to flow between them in an ever-growing circle—floodwaters unleashed. There was nothing chaste about their kisses. They were needy, insatiable. Words escaped her as he tasted and explored first her lips and then her mouth with every bit as much passion as she put into touching and experiencing him. The occasional brush of stubble. The burr of a growl as she nibbled and then softly bit his lower lip before opening her mouth as he teased her lips apart with his tongue.
A soft groan escaped Fran's already kiss-bruised lips as one of Luca's hands slid to the small of her back and tugged her in tight to him; the other slipped round to the nape of her neck. She felt his fingers weave through the length of her hair, then tug it back so that her neck lay bare to him. It wasn't cruelty or domination. It was unfettered desire. The same ache rendering her both powerless and energized in his arms.
Did any scene have you crying or laughing (or blushing) while writing it?
This is a scene from Claiming his Pregnant Princess when the hero and heroine reconnect after over two long years apart:
"Hello, Beatrice."
She froze at the sound of Jamie's voice. Then, despite every single one of her senses being on high alert, she smiled. How could she have forgotten it? That Northern English lilt of his accent. The liquid edge he added to the end of her name where Italians turned it into two harsher syllables. From his tongue her named sounded like sweet mountain water…
When she turned to face him, her smile dropped instantly. Jamie's expression told her everything she needed to know.
He wasn't letting bygones stay back in England, where she'd left him some seven-hundred-odd days ago. But who was counting? Numbers meant nothing when everything about his demeanor told her it was the witching hour. Time to confront the past she'd never been able to forget.
*
"Since when does Italy's most pampered princess get her own supplies?"
The comment held more rancor than Jamie had hoped to achieve. He'd been aiming for casual "fancy meeting you here", but he'd actually nailed expressing the months of bitterness he'd been unable to shake since she'd left him. True, he hadn't put up much of a fight, but she had made it more than clear that her future was in Italy. With another man.
It had blindsided him. One minute they were more in love than he could imagine a couple ever being. The next, after that sudden solo trip to Venice, her heart had belonged to another.
He'd not thought her so fickle. It had been a harsh way to learn why they called love blind.
When their gazes connected the color dropped from Beatrice's face. A part of him hated eliciting this bleak reaction—another part was pleased to see he still had an effect on her.
If your book was optioned for a movie, what scene would you use for the audition of the main characters?
Ooooo – I think I'd use the opening scene in Tempted by the Bridesmaid – it has everyone in it and there is certainly a lot of action going on! (Less dialogue than I thought – but I don't want to give too much away!
this moment—the one where Fran was ruining her best friend's wedding in front of the whole universe—this might very well spell the end of their friendship. The one thing she could rely on in her life.
Fran squeezed her eyes tight against Bea's inquiring gaze. The entire veil-covered, bouquet-holding, finger-waiting-for-a-ring-on-it image was branded onto her memory banks. Never mind the fact that there were official photographers lurking behind every marble pillar, and hundreds of guests—including dozens of members of Europe's royal families—filling the pews to overflowing, not to mention the countless media representatives waiting outside to film the happy power couple once they had been pronounced husband and wife.
Which they would be doing in about ten minutes or so unless she got her act together and did something!
"What exactly is your objection?" asked the man with the mystery scar through gritted teeth. In English. Which was nice.
Not because Fran's Italian was rusty—it was all she and her father ever spoke at home…when she was at home—but because it meant not every single person in the church would know that she'd just caught Bea's fiancé playing tonsil tennis with someone who wasn't Bea.
She stared into the man's dark eyes. Did he know? Did he care that the man he was standing up for in front of Italy's prime guest list was a lying cheat?
"If you could just speak up, dear," the priest tacked on, a bit more gently.
Maybe the priest didn't want to know specifically what her objection was—was choosing instead just to get the general gist that everything wasn't on the up and up. That or he would clap his hands, smile and say, Surprise! I saw them, too. The wedding's off because the groom's a cheat. He's just been having it off with the Maid of Dishonor in the passage to the Doges' Palace. So…who's ready for lunch?
After another quick eye-scrunch Fran eased one eye open and scanned the scene.
Nope. Beatrice was still standing next to her future husband, just about to be married. All doe-eyed and… Well…maybe not totally doe-eyed. Beatrice had always been the pragmatic one. But— Oh, Dio! C'è una volpe sciolto nel pollaio as her father said whenever things were completely off kilter. Which they were. Right now. Right here. A fox was loose in the hen house of Venice's most holy building, where a certain groom should have been hit by a lightning bolt or something by now.
On the plus side, Fran had the perfect position to give the groom the evil eye. Marco Rodolfo. Heir apparent to some royal title or other, here in the Most Serene Republic of Venice, and recent ascendant to the throne of a ridiculously huge fortune.
Money wasn't everything. She knew that from bitter experience. Truth was a far more valuable commodity. At least she hoped that was what Bea would think when she finally managed to open her mouth and speak.
Maybe she could laser beam a confession out of him…
Readers should read this book….
…if you love Italians, feisty heroines who don't give up and if you adore Italy.

What are you currently working on? What are your up-coming releases?
I am currently working on a quartet with the authors I worked with for the Hot Latin Docs series. We're on our way to Greece now – so get yourselves primed to Meet the Greeks and, of course, the three other books by Amalie Berlin, Tina Beckett and Amy Ruttan.
Thanks for blogging at HJ!
Giveaway:

I've got two of each book to give away so make sure and join the contest!
To enter Giveaway: Please complete the Rafflecopter form and Post a comment to this Q:

If your best friend had a reason to think you shouldn't marry your lawfully intended…would you want him or her to speak up…on your wedding day?
Excerpt from Tempted by the Bridesmaid AND Claiming His Pregnant Princess:
This is from Claiming his Pregnant Princess – enjoy!
"Dr. Jesolo! There's a full waiting room!"
"Si, pronto, Teo!" Bea poked her head out of the curtained exam space and then repeated herself in English, just in case her Australian co-worker hadn't understood. "On my way."
He nodded, screwed his nose up for a minute and gave her a funny look.
She hoped her pasted-on happy face simply looked like a case of first-day jitters.
Her new colleague didn't need to know she was fighting another wave of impossible-to-quench tears.
She swiped at her eyes again and forced herself to tune in to the various conversations happening in the exam areas surrounding hers.
English, Italian, French and German. Broken arms. Asthma attacks. Altitude sickness. They were all mingled together up here in Torpisi, and she was loving every moment of it. Or would be if she could get her eyes to dry and see another patient.
That was why this multilingual, brain-stretching trauma center suited her needs to a tee.
Hormones or history. It was always a toss-up as to which would unleash the next flood.
You can do this. You're a princess! Trained in the art of…of artifice.
At least work would give her poor over-wrung tear ducts a break.
The Clinica Torpisi catered to the needs of international tourists. Ones who didn't read the gossip rags. Adrenaline junkies, fun-seekers and good old-fashioned holidaymakers kept the clinica operating on full steam over the summer—and probably more so in the winter, when the skiing crowd came in. It was the perfect place to hide in plain sight. And to create some much-needed distraction from her real-life problems.
Zurich, Lyon, Salzburg and even Milan were only a couple of hours' drive away, but the press still hadn't caught wind of the fact that she was up here in this magical Italian mountain hideaway.
Ha! Foiled again. Just the way she liked it. They'd had their pound of flesh after the wedding nightmare. Painting a picture of her as if she'd been abandoned at the altar… The cheek! She'd been made of fool of, perhaps, but she'd been the one to pull off her ring and walk away.
The press might have stolen what little dignity Bea had left, but she wouldn't let them take away her precious Italy. Especially now that returning to England was out of the question.
Her fingers pressed against her lips as the strong sting of emotion teased the back of her nose again.
Ugh. She'd tried her best to shake off those memories. The ones she'd kept locked away the day since she'd agreed to her mother's hare-brained plan. What a fool she'd been!
She'd had a shot of living the perfect life and had ruined it in a vainglorious attempt to please her blue-blooded family. Power and position. It was all they'd wanted.
Well… They'd hit the tabloids, all right, just not in the way anyone had anticipated.
Excerpts. © Reprinted by permission. All rights reserved.


Book Info:
Tempted by the Bridesmaid The last time brooding Italian surgeon Luca Montovano saw bubbly heiress Francesca Martinelli was at his best friend's failed wedding! Sparks flew then, and now she's made a surprise appearance at his mountain-top clinic, bringing a much-needed whirlwind of laughter! Aristocratic Luca just wants to be left alone, and help care for his orphaned niece. The scars on his face reach right to his heart, and he's learnt to push people away. Until Fran forces him to see the world through her eyes!
Claiming His Pregnant Princess: Face to face with the man she'd loved and lost two years ago, Dr (and Princess) Bea di Jesolo knows she has no right to forgiveness, but she hopes they can call a truce for the sake of their patients. Paediatrician Dominic Coutts had always seen the woman beneath the royal fanfare that surrounded Bea: at heart, she was more surgical gown than ball gown. But loving her had cost him once, could he risk his heart again-especially when he discovers her secret… Italian Royals Two royal medics – can they find the perfect match!
Meet the Author: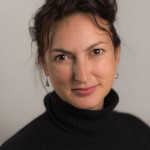 Annie spent most of her childhood with a leg draped over the family rocking chair and a book in her hand. Novels, baking and writing too much teenage angst poetry ate up most of her youth. Now, Annie splits her time between corralling her husband into helping her with their cows or scratching the backs of their rare breed pigs and spending some very happy hours at her computer writing.
Website |