Today it is my pleasure to Welcome author
Kendall Ryan
to HJ!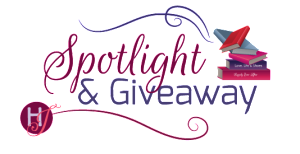 Hi Kendall and welcome to HJ! We're so excited to chat with you about your new release, Tempting Little Tease!
Please summarize the book for the readers here: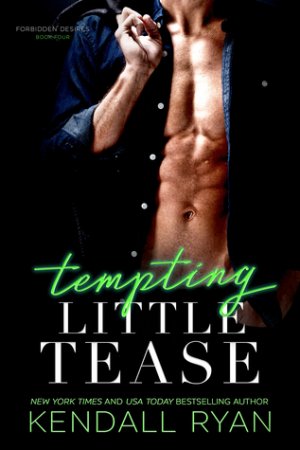 Tempting Little Tease follows the oldest brother in the Forbidden Desires Series.
Quinn Kingsley, finds his heart's desire in the beautiful young tutor he hired to teach him Italian. Alessandra is everything he never knew he needed. And she's leaving the country forever. A one way ticket to Italy is the only thing that stands between him and his happily ever after.

Please share the opening lines of this book:
"Is it done yet?"
Big brown eyes peek over the edge of the kitchen island. The little she-devil is hungry. Her workaholic mother still isn't home, almost an hour late.
"Abbi pazienza, Erica," I respond with a wink, and she rolls her eyes. Where the hell did she learn that?
Please share a few Fun facts about this book…
Alessandra wants nothing more than to move and live in Italy.
Quinn never planned on meeting someone he could spend his life with.
You get to see some of Gavin, Emma, Cooper, and Corinne in this book!
Please tell us a little about the characters in your book. As you wrote your protagonist was there anything about them that surprised you?
I really did not expect Quinn to turn out to be so completely tenderhearted and fall in love as fast as he did with Alessandra. And it was actually incredibly fun writing about an older man who knew what he wanted and went after it.
If your book was optioned for a movie, what scene would you use for the audition of the main characters and why?
I would pick the scene where Alessandra walks into Quinn's office the second time.
For Alessandra, I pictured Miranda Kerr, an Australian model, and for Quinn I pictured Colin Egglesfield, an American actor.
As Alessandra walks past me, I can't help but take in every inch of her nubile body, the way her perfect ass fills out her dark blue jeans. She even smells amazing, somewhat floral and sweet. She sets her bag in one of the chairs by my desk and stands by the windows, just like she did the first day she came here.

I close the door behind me and take a moment before joining her. As I take in the full sight of her, my cock twitching in approval, I rack my brain for the small bit of Italian I've been practicing all week for this very moment.

"Tu mi toglie il fiato," I say, closing the distance between us. You take my breath away.
Alessandra turns and smiles at me, her eyes wide and playful. "Grazie mille," she replies, sizing me up. "You've been practicing."

"You make me want to practice," I say, my voice low and serious.
The smile fades from her face and she arches a single perfect brow. "Do I make you want to do anything else?" she asks, taking a step closer so our faces are only inches apart.
Excerpt. © Reprinted by permission. All rights reserved.

What do you want people to take away from reading this book?
That age difference doesn't mean anything where true love is concerned.
What are you currently working on? What other releases do you have planned for 2017?
I am currently working on a series of standalone contemporary romances, starting with Baby Daddy—which just released last month—, Bro Code, and Birthday Sex. These are fun, sexy romances with surprising twists!
Bro Code – May 1st
Birthday Sex – June 19

Thanks for blogging at HJ!
Giveaway:

Signed PB copy of BABY DADDY by Kendall Ryan
To enter Giveaway: Please complete the Rafflecopter form and Post a comment to this Q:

What's your favorite trope? Why?
Excerpt from Tempting Little Tease:
Tempting.
So. Fucking. Tempting.
And sweet. And innocent. And gorgeous.

I should stop my brain from cataloging all these thoughts about my twenty-two-year-old Italian tutor, but where would the fun be in that?

I've yet to get any actual work done this morning, because all my brain wants to do is focus on the woman whose scent still lingers lightly in my office from the night before.

But, Jesus, she's twenty-fucking-two.

My lesson with Alessandra was anything but expected. I've been meeting with Sal once a week for a year. Learning Italian has been part of my plan to capture some of my family's heritage. With both of my parents out of the picture, the way we grew up, there wasn't time for discussing the family tree or swapping stories on genealogy. And now that I'm older and have more time on my hands, I find it's something that interests me. And since I know my mother was Italian, it was a logical place to start. I figured I'd learn a little of the language and eventually take a trip there, immerse myself in the culture.

But meeting Alessandra? Swapping flirty remarks in a foreign tongue? It's been the most exhilarating part of my new little hobby. By far.

Rising from my office chair, I take a deep breath and stretch my shoulders. Fuck it. Work can wait. It's not like I'm getting anything done anyway. Strolling around my desk, I stop in front of it and look down at the notepad with Alessandra's neat handwriting. Inspired, I grab my cell phone and begin a new message.

Buongiorno, bellissima, I type and hit ENTER. It means good morning, beautiful.

I don't have to wait long for her reply.

Hello, Mr. Kingsley. 😉

The formality she's used in combination with the winking-face emoticon makes me smile. She's so adorably young. God, the things I could teach her. Suddenly, I'm hit with an image of her on her knees before me, those wide brown eyes looking adoringly up at me as her fingers timidly fumble with my belt.

My cock gives a twitch behind my zipper, encouraging the naughty little daydream.
Instead of giving in, I take a deep breath to clear my head and type a reply.

Have you given my proposal more thought? I'd love to take you to this great little Italian place I know.

As I wait for her reply, I wonder if there's some sort of protocol I should be following. I know there's something about waiting three days before calling, but I never really learned the rules on dating. Even worse, though, is the thought that she may be the type to play games or blow me off. Alessandra and I are a generation apart. I tend to wear my emotions on my sleeve, preferring to say plainly what I want and go for it.

But then her reply comes in. Sounds great. When were you thinking?

Are you free tonight? I type.
Book Info:
A hot new standalone romance from New York Times bestseller, Kendall Ryan.
She's the tutor I hired to teach me Italian.
She's way too young for me, but she's also gorgeous, bright and filled with a curiosity about life that I find incredibly refreshing.
It's fucking adorable.
I'm old enough to know better, but this pretty young thing tempts me beyond belief. And for the first time in my life, I can see myself falling.
***
Is this what it's like to be pursued by an older man? The complete confidence, the lack of expectations, the sincerity?
My God, it's exhilarating.
Quinn Kingsley is totally unexpected. I'm moving to Italy in three weeks to teach English, and while I never expected something so real to develop between us so quickly, our chemistry is undeniable.
There's something so sexy about this back and forth he and I share. Flirting with this man is like playing with fire, and I'm bound to get burned.
Io sono attratto da te. I'm attracted to you, he tells me.
But is our attraction enough to get us through the complications of a massive age gap and an international love affair?
Only one way to find out…
Book Links: Amazon | B&N | iTunes | kobo |


Meet the Author: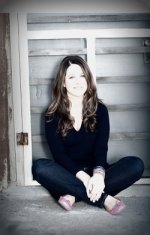 A New York Times, Wall Street Journal, and USA Today bestselling author of more than two dozen titles, Kendall Ryan has sold over 1.5 million books and her books have been translated into several languages in countries around the world. She's a traditionally published author with Simon & Schuster and Harper Collins UK, as well as an independently published author. Since she first began self-publishing in 2012, she's appeared at #1 on Barnes & Noble and iBooks charts around the world. Her books have also appeared on the New York Times and USA Today bestseller lists more than three dozen times. Ryan has been featured in such publications as USA Today, Newsweek, and InTouch Magazine.
Visit her at: www.kendallryanbooks.com for the latest book news, and fun extras
Facebook | Twitter | Pinterest | Goodreads | Amazon Author Page