Today it is my pleasure to Welcome romance author 
Lauren Christopher
 to HJ!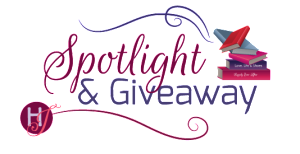 In the latest Sandy Cove romance from the author of The Red Bikini, ten good reasons aren't enough to keep Lia and Evan apart…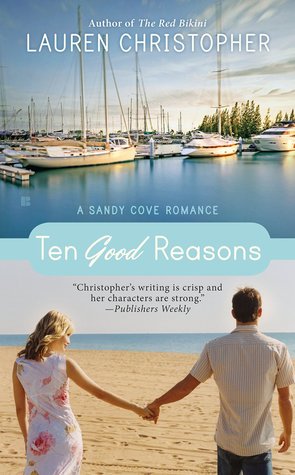 With a crazy eighty-hour-a-week job, an almost-boyfriend who's left her for Bora Bora, and way too many terrible bridesmaid dresses in her future, Lia McCabe needs a change of pace before the imminent crush of the big 3-0.

First up, Lia is determined to help make sure her friend Drew's whale-watching business takes off. But when an accident leaves him unable to man the boat, Lia's only option is to convince Drew's brooding, sexy brother to captain the ship (and save her butt).

For the last two years, Evan Betancourt has been sailing around the world to avoid the ghosts of his past. But when he pulls into Sandy Cove for a brief stop, Lia makes him an offer she won't let him refuse.

And as these two opposites figure out how to work together, the murky waters between denial and attraction are creeping up fast…

Author Lauren Christopher Shares favorite scenes from Ten Good Reasons:

There were so many scenes I loved while writing TEN GOOD REASONS. I wrote this book straight-through, in order, without stop, in a strangely quick amount of time. This story almost wrote itself, really. So I still love going back to it and reviewing favorite parts myself!

These are a few of my favorite scenes… (Is anyone else singing Julie Andrews in their head with that?) Without giving away spoilers, here are my top six:

The First-Meet Scene:
I always love writing the first-meet scene. I love seeing the hero from the heroine's point of view, and then her from his. In this book, I particularly liked seeing Evan from Lia's POV the first time she lays eyes on him, because she doesn't know what to expect – all she's heard so far is that he's been sailing around the world for two years and that he's "messed up." She goes down to his sailboat and sees this from the dock:
He twisted his shoulders to clear the cabin door and stepped slowly toward her while the boat pitched, moving across the deck with all the assurance of a man who is used to the sea.
He was bigger than [his brother]—nearly half a foot taller, and broader in the shoulders. He had the same dark hair, but his was much too long, and he swiped at it as he looked up at her on the dock. Although his face was in shadow, she could see a week's worth of facial hair darkening his jaw. His dead, gray eyes narrowed as he studied her and finished the last two buttons.
"Whadoyouwant?" His voice was like gravel.
The Softening-Him-Up Scene:
After that auspicious beginning, they're forced to work together on a whale-watching boat, and they get to know each other slowly over the first few excursions. Lia is baffled that he keeps calling her "Cinderella." And she's doubly baffled that she's starting to find this sullen, pirate-like loner to be hot. One night they end up in the dark cabin together while he's getting First aid supplies out of a cabinet:
"So why [do you call me] 'Cinderella'?" …
"Originally it was because of your overoptimistic attitude—you seemed like there should be birds singing at your shoulder—but now I see you're tired, and your foot is probably throbbing, but you're still hanging in there. And I'm kind of impressed. So now it's a compliment."
"You were making fun of me?"
"I'm an ass. Let's just get that out of the way."
Lia bit her lip and peered at him through the dark. …
"I have a boyfriend," she blurted next. …
Even through the dark, she could see his eyebrow rise. The side of his mouth followed in an upward quirk. "Is that so?"
The Club Scene:
There's a big club scene in the middle of the book that was crazy-fun to write. I wanted it to represent a sort of "underworld" that Lia and Evan can traverse together, and I hope I pulled it off. A lot of nutty stuff happens at the club on this night, as Lia and Evan get caught up with the bar owner, some ice sculptures, some hookah dens, and a whole lot of crazy. Here's when they first arrive:
"So why did you?" Lia shouted [over the music].
A bartender slid two drinks toward them, some kind of dark red wine that almost looked like blood.
Evan stared at the drinks but didn't touch his. "Why did I what?"
"Why did you come?"
Lia brought the drink to her lips. It smelled like port, perhaps—sultry and rich. It slid down her throat, thick and silky, with a warm aftertaste. She closed her eyes to enjoy it and let out a little moan.
When she opened them, he was staring right at her. "That, maybe," he said.
The First Kiss Scene:
I always love a good "first kiss" scene! (Who doesn't?) The first kiss is always a huge turning point in any book because both characters realize something huge is happening between them — when they usually don't want it to. Lia and Evan didn't disappoint me here! Their first kiss scene might be one of my favorites I've written yet. I only included the very first part of it here – the end has a big spoiler, so you'll have to read the book to get the whole thing! ☺ :
He didn't know what possessed him next, but within seconds he had his bandaged hand in her hair and was pulling her toward him, enveloping her into his body, bending down toward her, covering her mouth with his. Her lips were soft and giving, kind and hopeful, understanding and open, just as he'd imagined they'd be. Her fingertips came to his chin, soothing and gentle, and he let them play along his jawline, up to his ear, relishing in the warmth that overcame him for the first time in two years, as his body relaxed and became taut at the same time. …
The Disentanglement Scene:
I can't say too much about this one without major spoilers, but this is one of my favorite scenes of the book. (Let's just say it involves a baby whale and it made me cry while I was writing it!) If you read the full scene in the book, you'll want to check out the Ten Good Reasons book page on my website for the real-life video rescue that inspired this scene.
Twenty minutes later, Evan and Kyle—both with wet hair swinging across their faces and their shirts plastered to their bodies—had the whale's first pectoral fin freed, as it slapped happily into the air. …
When the second pectoral fin came loose, Evan and Kyle high-fived, rainwater splashing everywhere, and the whale dove. She came back up, though, right beside the boat, as if she knew what was happening and wanted more help. The guys leaned forward again and hauled up as much netting from the back of her as they could. …
The First Sex Scene:
And who doesn't love the first sex scene? Lia and Evan didn't disappoint here, either… From Lia's POV:
He was beautiful. Perfect V shape, from his shoulders to his waist, rounded muscles on top that gave way to tanned, ridged ones across his stomach. She hadn't had such a physical-labor, workhorse-type man before, with muscles formed under wind and rain, and callused hands from ropes and sails. The few men she'd slept with had been so urbane, with soft shapes and manicured fingernails. They'd usually be sitting on the edge of her bed by now, carefully undoing their cufflinks, tucking their loafers neatly in the corner—not smiling wolfishly like Evan was right now, his shoes coming off in a whoosh and flying to the other side of the cabin. Making rough, quick order of his Levi's buttons. Swooping off his worn blue jeans while maintaining a forward motion with an impatient, all-male body. …
I hope you'll pick up Ten Good Reasons this weekend and enjoy these scenes in their fullest!

Thanks for blogging at HJ!
Giveaway: 
Print copy of TEN GOOD REASONS by Lauren Christopher
To enter Giveaway: Please complete the Rafflecopter form and 

Leave a comment for the author with your thoughts on the book…
Meet the Author: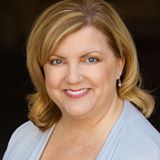 Lauren Christopher writes fun, sexy contemporary romances that take place in California's most secret and romantic settings. …
After graduating with an English degree from UCLA, Lauren launched a 23-year career as a nonfiction writer and editor — writing more than 100 newspaper, magazine, and online articles on everything from the history of auto racing to the origins of Santa Claus.
Her first California romance – THE RED BIKINI, set in fictional "Sandy Cove" – is slated for July 2014 with Berkley Sensation, to be followed by a second Sandy Cove book, TEN GOOD REASONS, in April 2015.
Lauren lives in Southern California with her husband and three teenage children.