Today it is my pleasure to Welcome author
Paige Tyler
to HJ!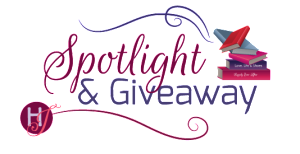 Hi Paige and welcome to HJ! We're so excited to chat with you about your new release, Texas SEAL (SEALs of CORONADO)!

Thank you so much for having me!

Tell us about the book with this fun little challenge using the title of the book:
Texas SEAL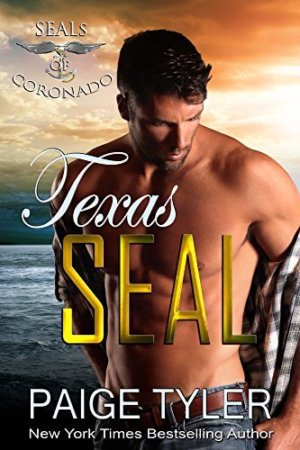 T is for Texas…of course. As in San Antonio, Texas. That's where most of this story takes place.
E is for Excitement. This is a Paige Tyler story after all, so you know there's tons of pulse-pounding action and steamy romance.
X is for eXtra because this book has a little bit of everything you love—heart-warming romance, mouth-watering escape of the bedroom variety, action, suspense, thrills, and humor.
A is for Abs because Trent Wagner, the hero of the story has some awesome abs!
S is for SEALs, the Navy's primary special operation force who operate on Sea, Air, and Land.
S is for Sexy because all the Navy SEALs in this book are definitely sexy.
E is for Electric because this book is full of non-stop thrills that will keep you up all night reading.
A is for Action because these are SEALs, and action is what they do.
L is for Love because this a Paige Tyler book, which is always going to give you a perfect happily ever after and make you feel warm and fuzzy all over.
What's your favorite line(s) from the book?:
This little section pretty much tells the reader everything they need to know about the hero and heroine, including what's important to them, and how far they'll go to help the people who matter to them.
"I'm not sure what you can do," Lyla said. "But you were always Marco's friend, and you stuck with him even when his life started going in the toilet. My brother has burned every other bridge he's ever made, but I was hoping the one he had with you might still be solid. I thought maybe you could come back to San Antonio and help me look for him." She swallowed hard. "I'll understand if you don't want to. It's a long way to go for a friend you haven't seen in years, especially one who has completely screwed up his life. But you're the only person I could think to turn to. If you say no, I'm on my own."

Trent gazed at his best friend's little sister. Lyla had changed a lot in the years since he'd seen her, but the one thing that hadn't changed was how much she cared about her older brother. She was worried about Marco and wasn't going to let this go. If Trent didn't help her, she'd look on her own. No matter how much trouble that got her into.
Please tell us a little about the characters in your book. What first attracts your Hero to the Heroine and vice versa?
Trent Wagner is a blond, blue eyed hunk who's been on SEAL Team 5 for six years. He goes out of his way to volunteer for any deployment that comes along because he loves his job. He has family in San Antonio, but doesn't visit them much because they're always on him about getting out of the Navy and coming back to work the family ranch, which isn't in his plans.
Lyla Torres has dark eyes and even darker hair, and puts family ahead of herself every time. Her brother did some stupid stuff in the past, and Lyla is trying her best to keep him out of trouble—and get their father to stop turning his back on him. Lyla has crushed on Trent since she was a teen, but he was friends with her brother, so the bro code prevented him from ever seeing her as anything other than his best friend's little sister. But when she shows up at his door in San Diego looking for help finding her brother, Trent can't help but notice that his friend's little sister has definitely grown up.
When you sat down to start this book, what was the biggest challenge you faced? What were you most excited about?
This is the third book in the SEALs of Coronado Series. I wanted to make sure that when I started this story, there was a good connection to the previous two books, but still be unique enough that the reader wouldn't feel like they were reading the same stuff all over again with different names. I'm thrilled that I maintained the main tenants of the series, such as the ways these SEALs are always there for each other, the amazing women it takes to love them, and the feeling that these are real men serving in the military who must deal with the fact that their chosen career can pull them away from their loved ones at a moment's notice. That realism is very important to me.
What, in your mind, makes this book stand out?
The SEALs of Coronado is about real Navy SEALs actively serving their country and trying to find love in a stress-filled environment that few people can imagine, much less handle. The series focuses on the special kind of woman it takes to get into a serious relationship with a man who can be away more often than he's home. In my series, the women are just as amazing and heroic as the men.
The First Kiss…
"So, what are your plans now that we know Marco is safe? Well, alive, at least," she asked. "Will you be heading back to San Diego in the morning?"

A sexy smile slowly spread across his face. "You that eager to get rid of me? What, do I snore or something?"

She laughed. "No. I just figured since there wasn't anything keeping you here, you'd want to head home."

His gaze swirled with sudden heat, making her stomach do that silly quivering thing again. "I wouldn't say there's nothing keeping me here. Besides, I have two weeks' worth of leave to burn so it's not like I have to rush back."

Lyla tried to play it cool, though, with the way he was looking at her, she couldn't keep her heart from beating a little bit faster. "Yeah, no need to rush back, I guess. If you have to take leave anyway. You could spend some time with your family since you're here. Maybe take in a San Antonio Missions baseball game."

"Or I could just hang out with you, making up for lost time," he murmured, sending her heart rate skyrocketing. Trent leaned in a little closer as he spoke, looking way hotter than any man had a right to. She wet her lips.

"Yeah, you could do that, too," she said softly. Lyla didn't expect this thing between them—whatever it was—to go anywhere. She couldn't deny she was very attracted to Trent, and she got the idea he was into her, too. If he ended up staying here for two weeks while on leave, she had no doubt it would be fun, with a good portion of that time likely spent wearing very little or no clothing. But it wouldn't go beyond that. She wasn't the kind of woman who could do the long-distance relationship thing.

"Unless…" Trent added, leaning in a little more.

"Unless…what?" she prompted.

Would it be too forward of her to grab him by the shirt and yanked him in for a kiss? Probably. Not that she'd ever do it anyway. She didn't have the nerve to pull something like that off. The thought was nice, though.

"Unless you really need your futon back," he finished, moving another inch closer but still keeping his distance. Like he was waiting for her to make a move.

"No," she said, licking her lips. "My futon is yours as long as you'd like to use it. Unless…"

Now it was his turn to be taken by surprise, something Lyla enjoyed seeing more than she would have imagined. "Unless…what?" he asked, a playful smile tugging at his lips as he moved closer still.

"Unless you can think of someplace else you'd like to sleep," she told him, leaning in this time, hoping he'd take the hint.

He did, his lips so close to hers she could feel his warm breath on her face. "I can definitely think of someplace else I'd like to sleep."

Lyla was about to ask him to elaborate, but his mouth came down on hers.
If your book was optioned for a movie, what scene would you use for the audition of the main characters and why?
The scene where they first kiss. The actors need to be able to carry that off with just the right amount of heat, and humor.
If your hero had a sexy-times play list, what song(s) would have to be on it?
Since Trent is from Texas, he listens to a lot of country music, but he also mixes in some old-school rock ballads. I could definitely see him putting on Foreigner's "Waiting for a Girl Like You" when he's with Lyla!
What do you want people to take away from reading this book?
That Navy SEALs are amazing, and so are the women who choose to love them.
What are you currently working on? What other releases do you have planned for 2017?
Right now, I'm working on Book 8 in the X-OPS Series, and after that, the next book in the SEALs of CORONADO Series!
As for releases, HER TRUE MATCH (X-OPS) releases March 7, followed by WOLF HUNT (Special Wolf Alpha Team – SWAT) on June 6, then the next book in the SEALs of CORONADO Series sometime in August, followed by the next book in the X-OPS Series on September 5, and the next book in the Special Wolf Alpha Team (SWAT) Series on December 5. And in between, readers can check out the next set of books releasing in my DALLAS FIRE & RESCUE Kindle World in May and July!

Thanks for blogging at HJ!
Giveaway: Signed Print Copy of SEAL FOR HER PROTECTION (Book 1 in the SEALs of CORONADO SERIES)
Note: US Only
To enter Giveaway: Please complete the Rafflecopter form and Post a comment to this Q:

Knowing what their job entails, could you fall in love with a Navy SEAL?
Excerpt from Texas SEAL (SEALs of CORONADO):
When they got to her apartment building, Trent carried her bag and his up the three flights of stairs to her place like they were nothing. She flipped on the lights the moment they walked in the door. The two-bedroom apartment was on the small side, but she loved coming home after a tough day in the classroom anyway.

Trent set down the bags on the floor near the loveseat, his gaze taking in the plants she lovingly cared for, the framed photos of family and friends, and the many knickknacks she'd collected.

"This is nice," he said.

"Thanks." She gave him a smile. "I purposely rented a place on the lower end of my budget so I could save money and do some traveling during the summers."

She would have said more, but a yawn snuck up on her. She hid it behind her hand then gave Trent an apologetic look.

"Sorry about that."

"Don't be. We can talk tomorrow." He grinned. "Right now, I think it's time we get you into bed."

The words had her pulse skipping a beat. If Trent wasn't a guy she'd known since elementary school, she would have thought he was flirting with her. Since she had, she was simply going to chalk up the line to exhaustion on both their parts.

"Good idea." She turned, motioning with her hand for him to follow while she tried to hide her blush. "Come on. I'll show you where everything is so you can crash, too."

He followed her through the small apartment while she pointed out the kitchen, bathroom, and second bedroom. Then she grabbed some sheets and a pillow and showed him how the futon converted into something that slightly resembled a bed.

"If you're hungry, feel free to raid the fridge," she added. "I'm not sure there'll be anything in there you'll like, but you're welcome to check it out."

He chuckled. "If you have ketchup, I'll eat cardboard."

She doubted he'd be so agreeable once he got a peek at her collection of Greek yogurt, coconut water, and soy milk. But she'd worry about that tomorrow. They could stop at the grocery store while they were running around looking for Marco.

Lyla left Trent making up the futon while she headed to the bathroom to get ready for bed. Normally, her nighttime ritual took at least thirty minutes, but she was too tired to go through the full routine. She got her makeup off, brushed her teeth so her mouth wouldn't taste like the bottom of a birdcage in the morning, and pulled on her long, threadbare University of Texas at San Antonio sleepshirt then called it a night.

When she opened the door, she found Trent leaning against the wall in hallway outside the bathroom wearing tight khaki shorts and a snug-fitting T-shirt with some kind of surfing logo on the front of it. She wasn't quite sure what it was because, well, there were so many muscles to look at instead. Damn, he had the most amazing body she'd ever seen.

She ignored the flutter in her tummy and jerked her thumb at the bathroom. "It's all yours."
Giving his shoulders, biceps, and long, muscular legs one more lingering glance, she turned and headed for her bedroom. She didn't get more than a few feet before she spun back around to face him again.

"Everything happened so fast today that I didn't get a chance to say thank you." She gave him a sheepish look. "You didn't have to use your vacation time to come back here with me, but I'm glad you did. So thanks…okay? It really means a lot to me."

"You're welcome." His mouth curved up at the edges. "I only hope I can help you find your brother."

Lyla returned his smile. It was crazy to think Trent could show up and simply fix everything just like that. She wasn't naïve. She knew her brother was likely in some serious trouble. But having someone as strong and confident as Trent here gave her hope. At the moment, that was all she could ask for.
Excerpts. © Reprinted by permission. All rights reserved.
Book Info:
That was then—this is now.
When a woman from his past shows up on his doorstep, Navy SEAL Trent Wagner isn't sure what to expect. The little sister of his best friend back in high school, Lyla Torres is all grown up now and even more beautiful than he remembered. He'd always had a thing for her back then, but that damn bro code meant she was off limits.
Before Trent can act on the sparks that obviously still exist between them, he's going to have to use his SEAL training to help find her brother. His old friend has messed up his life since they were teenagers, getting into drugs and doing some time in jail, and now he's missing. Trent knows it's not a good idea to get involved in someone else's problems, especially when they could end up getting both him and Lyla thrown into prison—or killed. But Trent has never been able to say no to a beautiful woman, especially one he's had a crush on since high school.
Book Links:

Meet the Author:
Paige Tyler is a New York Times and USA Today Bestselling Author of sexy, romantic suspense and paranormal romance. She and her very own military hero (also known as her husband) live on the beautiful Florida coast with their adorable fur baby (also known as their dog). Paige graduated with a degree in education, but decided to pursue her passion and write books about hunky alpha males and the kick-butt heroines who fall in love with them.
She is represented by Bob Mecoy.
Website | Facebook | Twitter |