Today it is my pleasure to Welcome author
Jolyse Barnett
to HJ!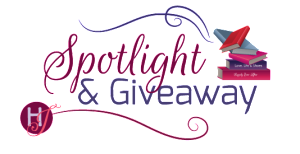 Hi Jolyse and welcome to HJ! We're so excited to chat with you about your new release, Text Me, Maybe!

I'm so excited to introduce you all to Lexie and Matthew today, a couple whose journey to love will be revealed in my newest release. It promises to be my most exciting story yet. (Hmm. Maybe there is such a thing as watching too much of The Bachelor? Nah…) So, without any further ado…

Please summarize the book for the readers here: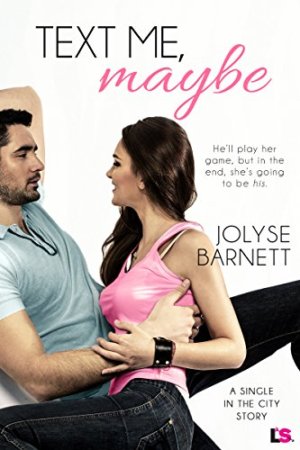 T is for personal trainer, Matthew's moonlighting job at Lexie's new firm
E is for Lexie's eagerness to earn a great employee review. A girl's got to pay the bills!
X is for the X-rated thoughts racing through Matthew mind ever since he met her
T is for their teasing, flirty banter AND off-the-charts chemistry
M is for Manhattan, the city that never sleeps!
E is for the excitement that consumes Lexie upon their first kiss
M is for the magic they discover in each other's arms
A is for their on-going appreciation of art, and of each other. Oh my…
Y is for hot yoga. Who knew exercise could be so sexy?
B is for Broadway and Wicked, delicious Flying Monkey Punch.
E is for Matthew's swoon-worthy grand gesture and an awesome, happily-ever-after ending.

Please share the opening lines of this book:
Alexandra Bloom tugged her sweatshirt down over her hips and whistled under her breath. Wow. Her new firm's fitness center was unlike any she'd ever seen, with its high ceilings, gleaming oak floors, and killer view of the East Side. She should've known. This was Park Avenue in Manhattan, not Broad Street in Philly.
Please share a few Fun facts about this book…
Lexie and I are both country girls who worked as exec assistants in Manhattan. She's from rural PA, whereas I hailed from the Adirondacks in upstate NY. (Talk about being a fish-out-of-water. I once caught my heel in a city street's subway grate because I'd been looking up at all the skyscrapers.)
Matthew, Lexie, and I all have English degrees. (I enjoyed selecting the perfect poetic lines for the text exchanges between the couple in this romance. I have to admit, too, that the word nerd in me was eager to take on the challenge of writing an acrostic poem for this post using my book's title. Yeah, corny but true.)
My daughter's on-going obsession with Broadway musicals inspired Lexie's playwriting dreams.
Flying Monkey Punch is the name of a real adult beverage available at Wicked. I tried one, and I agree with Matthew that it's sweet with a kick. (Research has its fun moments.)
Was there a scene that was harder to write than others?
Hands down, the hot yoga scene early on in the story caused me the most angst to draft. I wanted the tone to be playful and sexy, but also underscore Lexie's conflicted feelings. No joke, I must've written that scene a dozen times before I was satisfied. I hope readers are, too.
BACKSTORY FOR EXCERPT: Lexie is sweaty, hungry, and tired at the end of a long work week, trying her best to focus on her exercise session in spite of the Naughty Girl thoughts swirling around in her head about her trainer. Was he really into her or just doing his job? And if he did want more, was she ready?
HOT YOGA EXCERPT:
Lexie sat up and unfolded her legs, then leaned back, her arms braced behind her. Mighty, dark-haired Thor was her trainer for three more weeks. Whatever relationship they had would end with her last session. "I'll call that last one the hot pretzel," she said, and stood when he did.
He laughed, towering over her. "You hungry?"
Uh, yeah. For you. The air stalled in her lungs. No. Just say no.
"Okay then, for the next exercise, we'll start with legs waist-width apart."
She widened her stance, hands on hips.
Matthew glanced at her and leaned close to nudge her right foot out a few inches. "Keep breathing."
She tingled with awareness. "Hot."
He slid his hands along the outside of her arms, and a jolt shot through her shoulders and landed in her belly. Whoa. She forced the air out then happily breathed him in. "Relax. Let your arms drop by your side." He lifted his muscular arms above his head on an inhale and returned to his starting position on the exhale. "Now, do it with me."
I'd love to. You look like lily pond royalty, but how do I know for sure?
"Bring your arms down to your sides. Nice, controlled movement. Excellent. Nine more times." He backed up. "Keep going. Nice." He perched on the edge of the bench, his gaze intent. After the tenth, temperature-raising rep, he grinned. "Very, very nice warm-up."
"Okay. Didn't strike me as anything spectacular, but thanks." Lexie turned to grab her water bottle, stopping when she caught sight of herself in the mirror. She whipped around, towel clutched to her chest. "Why didn't you say something? I look like a freaking wet T-shirt contest girl! You just let me keep going, watching the whole time, and couldn't clue me in?"
"Sorry, didn't notice." He lifted his water bottle, his throat working as he took a long, deep drink.
"Like hell you are, and like hell you didn't," she retorted, struggling to hold on to her anger in the face of his steady, kind gaze. She tossed the towel onto the mat. "Don't think I'm not into, I mean, onto you."
Oh God, I could just die. Did I really just say that? It's not a Freudian slip. It's not. It can't be.
"No worries. I won't."
The catch in his voice had her turning toward him, melting any lingering anger and frustration.
Why am I going all crazy-girl on him again? I knew I'd get sweaty. Hot yoga. Duh.
She moved toward him, heedless of the consequences, his eyes inviting her in.
Inches from the man she feared could hurt her a thousand times worse than any of the guys she'd ever liked before, a startling realization punched her square in the face. She'd been so wrong about a phrase she'd openly mocked in a lit class discussion about romantic prose.
Weak with desire really was a thing. Because if Matthew chose that moment to kiss her— Crap, if he wanted to roll her onto her back right there on the textured mat—she couldn't guarantee she'd have an ounce of willpower to deny him.
Excerpt. © Reprinted by permission. All rights reserved.

What do you want people to take away from reading this book?
Wow, great question! I hope each reader takes whatever most resonates in Text Me, Maybe with her life, and that she enjoyed this romance so much that she's eager to read more of my stories.
Thanks for blogging at HJ!
Giveaway:

One winner will receive a NYC-themed gift package and a signed paperback of Text Me, Maybe. (If winner is outside of US, an Amazon GC awarded instead.)
To enter Giveaway: Please complete the Rafflecopter form and Post a comment to this Q:

What would your dream date in New York City be?
Book Info:
New to the Big Apple, the last thing Lexie Bloom needs is to fall for two guys at once. Especially when she can't have either. One is her personal trainer, an Adonis way out of her league. The other? A Brit Lit professor her svelte boss insists she woo for her—via text message, no less. Little does she know, the two are the same man…
Matthew Hennessey is intrigued by his shy new client at the gym. But before he gets the chance to ask her out, he discovers she's the one crafting the flirty texts sent to him by a woman who wouldn't know Lord Byron from Lady Gaga. To get to know her better, he allows Lexie to play her role. She may have given up on the idea of romance, but Matthew's bound and determined to show her love is alive and well in New York City.


Meet the Author: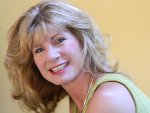 A country girl at heart, Jolyse Barnett is living her happily-ever-after in Long Island suburbia with her real-life hero, two incredible children, and furry cat. When she isn't lost in a story, she enjoys a fulfilling day job, traveling, and savoring the little moments. Visit Jolyse at http://jolysebarnett.com.