Today it is my pleasure to Welcome author
Heidi Hormel
to HJ!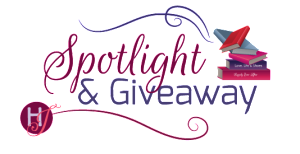 Hi Heidi and welcome to HJ! We're so excited to chat with you about your new release, The Accidental Cowboy!

Hello and thanks for letting me share a little bit about my Accidental Cowboy and the Angel Crossing, Arizona, series.

Tell us about the book with this fun little challenge using the title of the book: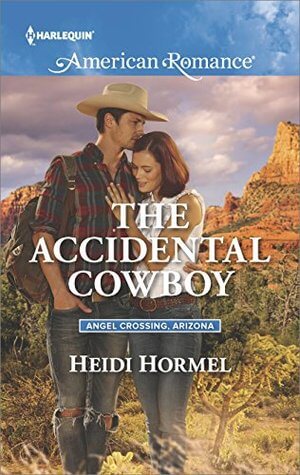 I'm skipping The — seems a bit too mundane–so…
A is for Action, C is for Caring, C is for Cat (both the animal and the name–which in this book are the same thing), I is for Indiana (as in Jones, like the archaeologist in Raiders of the Last Ark), D is for Dolly-Acropolis, E for Eccentric (especially for Cat), N is for Newbie, T is for Treasure, A is for Arroyo and L is for lost.
Now onto that Cowboy: C is for Cowgirl (because that's what Lavonda is), O is for … well, what happens when they are alone ;-), W is for Western, B is for Best (Cross-Species Friends), O is for Outdoors (lots of wandering the desert with a miniature donkey) and Y is for Yee-Haw!
What's your favorite line(s) from the book?:
"That's what she said." This line occurs again and again in variety of funny, sexy and touching ways. You wouldn't think that one line could do so much!
Please tell us a little about the characters in your book. What first attracts your Hero to the Heroine and vice versa?
The hero is attractive as someone different (man in a kilt) but with the cowboy values that the heroine expects everyone to live by. The heroine is attractive to him as first his teen-age cowgirl fantasy come to life, then as a strong woman who knows her mind.
When you sat down to start this book, what was the biggest challenge you faced? What were you most excited about?
The biggest challenge was getting a man in a kilt into the dessert! You can see how many of those words just don't go together. This was also what excited me about the book. How could I make this hottie from Scotland reveal his inner cowboy and still wear a kilt.
What, in your mind, makes this book stand out?
This book and the Angel Crossing, Arizona, series stand out because they are Westerns with a twist. I keep the heart of a cowboy in each of my heroes no matter his background or profession. He always (deep down) cares about his family; he has a clear sense of right and wrong; and, most importantly, he isn't afraid to love a strong woman. In the same way, my heroines have Western sensibilities. They will fight tooth and nail for their families; will sacrifice their pride to do the right thing; and always will fall for a cowboy no matter if he wears a kilt, boots, or a surgeon's scrubs.
The First Kiss…
She hesitated, feeling that maybe she should offer to make a meal. It had been part of the contract, although he hadn't insisted she cook for him. Probably best for all involved, especially his stomach. Her relief had nothing to do with the intimacy of sharing a meal, she insisted to herself.

"Yes. I must look for my protection."

Her heart stopped for a moment. What the hell was he saying? She choked out, "I don't think that will be necessary. I mean we'll each have our own tent. I wasn't imagining—"

"For my equipment."

She couldn't stop her gaze from going directly to his crotch. Horrified, she looked up quickly and caught the dark interest in his intensely green eyes. "It would be bad to get sand in—"
"In such sensitive…um…apparatus?"

"Absolutely," she answered, her heart beating fast. "The heat and sun can do damage to the gear, too."

"I wasn't expecting it to be a daytime affair, but if you insist," he said, a knowing smile curving just the corner of his lips.

"Now, you're teasing."

"Maybe. Lavonda…don't you think we should get all of this out of our system before we're all alone in the desert?"

"Get all what out of your system? I'm the guide. You're the guidee."

"Let me show you." He stepped forward much quicker than a man of his size should be able to move, pulled her to him and curl-the-toes kissed her.
If your book was optioned for a movie, what scene would you use for the audition of the main characters and why?
I would use the scene where my undressed hero faces down a scorpion with the help of the cat he's allergic to and the heroine. While his life isn't in danger, he does have to show a lot of composure as the bug walks on his foot and be able to play the scene for laughs — I think both of those emotions would be difficult but important to convey.
If your hero had a sexy-times play list, what song(s) would have to be on it?
My hero is a bit tone deaf so a play list isn't his thing. He does however have an affection for classic Western movies.
What do you want people to take away from reading this book?
I want readers to appreciate the humor of falling in love and the fact that just because someone doesn't look like a cowboy doesn't mean that he doesn't hold the same values as a man of the West and open range.
What are you currently working on? What other releases do you have planned for 2016?
I have two Angel Crossing, Arizona, releases in 2016: The Kentucky Cowboy's Baby (August) and The Bull Rider's Redemption (October). I'm also working on more books set in Angel Crossing — but these are just sparkling ideas. Make sure to visit my Facebook page and Website to keep up on what I have cooking 🙂

Thanks for blogging at HJ!
Giveaway:

I am giving away two print copies of THE ACCIDENTAL COWBOY to US and International readers.
To enter Giveaway: Please complete the Rafflecopter form and Post a comment to this Q:

Which would your prefer your hero to wear: a kilt or blue jeans and why?
Excerpt from The Accidental Cowboy:
JONES KEPT HIS gaze glued on his hands, knowing no matter what he did, it mustn't show how much he wanted her. He watched the shadows dance over Lavonda's curving softness, thinking he should say something to break the silence but not what he wanted to: Come closer so I can kiss that soft spot behind your ear and let's see what happens next.

"The big problem out here is the ground," she said, startling him. He'd moved on to concentrating on not noticing her pleasantly earthy scent now that he wasn't watching her. She went on, "It's so dry that the sand and dirt get packed down like cement."

"Concrete," he said. "Cement is the ingredient. Concrete is the product." He could feel her glare. Good. That broke the tension.

"No matter what you call a cat, don't call it late for dinner. It means that the water—"

"That doesn't make sense. Is that an American saying?"

"Just something Mama says. It means that what you call it really doesn't matter because you understood what I was saying."

He harrumphed. Dear Lord. When had he transformed from caber-tossing Highland marauder into stodgy old professor? About the thousandth time he'd watched the Dolly-Acropolis video and promised himself that he wouldn't be lured by an impossible-to-ignore archaeological white whale. So what was he doing in the American desert if not being lured by a story…and a sexy cowgirl—a recurring fantasy from his teenage years?

"The water just runs off," she continued. The rain had stopped. "That means dry riverbeds are suddenly rivers. Worse. It might not even be raining where you are, but it rained at a higher elevation and suddenly there is a wall of water rushing down the arroyo."

"Sounds like you've had experience with that."

"Not me. But it's something that Mama and Daddy taught us. They'd seen horses and cattle washed away. You don't fool around with that."

"You lived on a ranch?"

"Not really. We did rodeo. Daddy managed a place for a bit. We moved around before we settled in Arizona."

"The Kincaids have lived on the same lands for five hundred years." He could look at her again, his heart settled back into a regular, slow rhythm.

"We lived in a trailer when I was growing up. Made it easy to move along. Mama said that there must be Gypsy blood in the Leigh family. They still travel a lot. Jessie and Danny are settled, though," she said wistfully, and he wanted to hear more. But she went on, "The rain is done. I'll get supper ready. I'm sure the energy bar won't hold you very long."

"It'll do." A few splatters of rain hit the tent. "Do you think others have ever sheltered under here?" he asked. The air in the tent suddenly got richer with her scent. A subtle heat radiated from her body. She shifted and another wave of her heady scent wafted to him.

"Possibly. This area has been home to a number of groups."

Thunder cracked so sharply the rocks seemed to shift. Lavonda's hand shot out as if to steady herself. He clutched it and then tugged gently so that she fell forward against his body. He didn't ignore what fate was presenting him, finding her lips for a quick, hard kiss that softened into something gentle. Like the rain coming down again just beyond the ledge. She allowed him to explore her mouth for a moment before her hands crept up his back and her fingers pushed through his hair. The feel of her small, strong fingers soothed and heated him. Her tongue touched his and he pulled her closer.

Jones didn't stop a deep hum of pleasure. Her hands moved to massage his neck, her mouth opening for him in a way that made it clear she wanted more. He pulled her upward so he had a better angle on her sweetly wicked mouth. He didn't even jerk as the next rumble of thunder vibrated through the rocks. Hadn't the storm been moving away? Then he stopped caring what the thunder, lighting and rain were doing, because this fierce woman was discovering his body with a thoroughness that made him gasp.

Lavonda shifted closer and he took that as encouragement to touch her. His hands moved surely, instinctively until he heard her gasp and moan.

"Yes. That. Do that again," she whispered against his mouth, trying to get even closer, moving her legs so that they fit around him, belly to belly.

"Here," he said, the r rolled into growling noise he didn't recognize as his own voice.
Her head fell back in obvious delight and need. His mouth latched on to her neck and he scraped his cheek along the delicate skin until she shivered in gasping pleasure.
Excerpts. © Reprinted by permission. All rights reserved.
Book Info:
COWBOY IN A KILT
When former bronc rider Lavonda Leigh is asked to guide a Scottish archaeologist through the Arizona desert, she's expecting a fussy egghead. But then she discovers tall, strong Jones Kincaid competing at the local Highland games. She can't help her interest in him—and that's before he puts on his cowboy hat and hits the trail like a pro.
Jones is after more than he's letting on. His quest could clear a past scandal and let him live his dream—studying the old West. But as he spends time with Lavonda in this rugged landscape, he realizes that what he wants isn't just academic—he yearns for a life with her on the ranch. If she discovers his deception, this professor-turned-cowboy will lose his reputation…and Lavonda, too.
Book Links:


Meet the Author: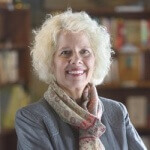 A former innkeeper and radio talk show host, Heidi Hormel has always been a writer. She spent years as a small-town newspaper reporter and as a PR flunky before settling happily into penning romances with a wink and a wiggle.
While living in the Snack Food Capital of the World, Heidi has trotted around the globe from forays into Death Valley to stops at Loch Ness in Scotland.
Website | Facebook | Twitter |