Today it is my pleasure to Welcome author
Patience Griffin
to HJ!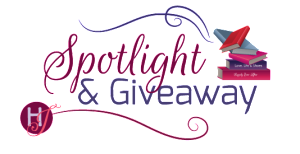 Hi Patience and welcome to HJ! We're so excited to chat with you about your new release, The Accidental Scot!

Hi, Everyone! I love stopping by Harlequin Junkie!

Please summarize the book for the readers here: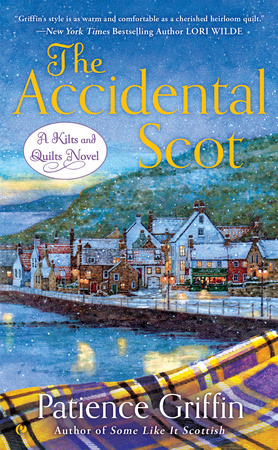 I love Pippa McDonnell. She's an engineer just like me. As soon as she could, Pippa left the small village of Gandiegow on the northeast coast of Scotland because the town wasn't big enough to hold her dreams…and they all wanted to marry her off to Ross Armstrong! But when Pippa's father is injured, she has to return home to save his failing factory. When an American engineer, Max McKinley, arrives in town offering a solution, Pippa won't accept his help until he gets to know their community because the town has a stake in the factory, too. She figures the best way to involve Max is have him participate in their Highland Christmas festivities. Poor Max has real reasons as to why he doesn't like the holidays, but he helps anyway. Pippa can't help but fall for him. But there are all sorts of complications. What of Ross? What about her engineering career back in Edinburgh? And is Max in Gandiegow to steal her da's valve patents? Or just Pippa's heart…

Please share the opening lines of this book:
(I had to use the first 5 lines!)
Pippa McDonnell adjusted her winter coat, tightening the belt around her waist. She did her best to shut out Father Andrew's words during the graveside service. She tried to distract herself by thinking up different ways to solve the high pressure test problem at the North Sea Valve Company—her da's company. Her tactic didn't work. Her emotions threatened to overtake her as the service concluded and the villagers processed down the narrow path from the cemetery.
Please share a few Fun facts about this book…
PhD, my husband, actually came up with the idea for this book. You have to love him! When I asked what I should write next, he said, how about two engineers dealing with the North Sea oilfields. To be helpful, he bought all kinds of textbooks on subsea shutoff valves (fun reading for him), but I just ran with the story. I promise, no technical stuff is in the book, only fun and mischief.
While I was working on this book, I called it North Sea Valve Company. Not a very compelling title…unless you're an engineer!
If your book was optioned for a movie, what scene would you use for the audition of the main characters and why?
If the book was optioned, it would be fun to use the scene where Pippa is pulling one over on Max while taking his picture at the factory. It would show their chemistry.
North Sea Valve Company's lobby was the strangest Max had ever seen. No contemporary plush furniture or end tables with trendy magazines. This place was barebones. Three kitchen chairs, one folding, and one dilapidated Queen Anne rested against the wall. A crest and a sword hung above the seats. In the corner sat the grand prize, a damned Douglas fir, decorated with loads of Christmas cheer. The magnificent tree didn't fit with the rest of the substandard decor.
A brunette came from behind a worn receptionist desk with a hungry-for-men smile and a mug in her hand. "I saw you pull up and poured you a cup of tea. In case you needed warming up. I'm Bonnie, by the way." She seemed to stick out her chest, flaunting her very large breasts in his direction.
But Max wasn't half as interested in her as he was in the strawberry blonde who'd put him in his place last night. He took his tea and thanked the receptionist just the same.
Pippa unzipped her coveralls and slipped her arms out, letting the top dangle down. He was stunned to see that underneath, she sported an old, form-fitting Tau Beta Pi T-shirt.
Tau Beta Pi? The Engineering Honor Society?
If he could've put together words, he might've asked where she got it. But he couldn't stop staring at her nipples. God help him! He jerked his eyes away, and in the process, spilled tea all over his suit from his chest to his knees.
"Damn."
"Not to worry." Pippa leaned over and whispered to the brunette who had resumed her position behind the desk. The only word he made out from the exchange was auction. From a nearby closet, Bonnie retrieved two items—a kilt clipped to a hanger, and a brown shopping bag. She handed them to Pippa.
Pippa presented the clothing to him. "Here, put this on. We'll take care of yere suit."
He frowned at the man skirt. "Thank you, no. I'll be fine."
"It's company policy to be dressed in a kilt." Amusement danced in her eyes, in addition to a fair dose of determination. "Everyone has to wear one for their company badge. For plant security."
That seemed highly unlikely. He glanced at her chest; she wore no badge.
He tore his eyes away. "Don't you have a guest badge?" Like a normal factory?
"A guest badge is only good for the day. Ye said you plan to be here the month." She planted her hands on her hips. "It's company—"
"Policy?" he finished for her.
"You catch on quick, Mr. McKinley."
"That's what they tell me." He grimaced at the kilt again.
She spun him toward a small door. "I'll be the one taking yere picture when you come out."
"Another one of your jobs?"
"Aye. Now change in there."
He marched into the small restroom and closed the door behind him. The brown bag held a white flowing shirt, black hiking boots, and thick, cream-colored knee-high socks.
"Don't be long, Yank," she hollered through the door. "I've work to do."
He quickly dressed, surprised the clothes and boots fit pretty well, considering. He left his wet things over the towel rack and went back out.
The brunette rose, giving him a low whistle. "Aye, Pippa, you were right about the Yank in a kilt."
Pippa nodded appreciatively at his legs. She grabbed a tartan and threw it over his shoulder. When she bent to fasten it by his hip, he couldn't help but let his mind wander to places it shouldn't. She smelled like fresh snow and woman. He felt both turned on and a little like Rob Roy.
She dragged him to the Christmas tree, positioning him in front of it.
"What are you doing?" he asked.
"Just smile for the birdie."
He didn't.
She snapped several photos anyway.
"Bonnie, pull the Queen Anne chair over to the tree and I'll take a few more."
He folded his arms across his chest. "What's really going on here?"
Pippa gave him an innocent I've-no-idea-what-you're-talking-about smile. "Are you sure ye're not Scottish, Mr. McKinley? You have the name for it. And the stubborn attitude. A veritable Scottish warrior through and through."
"Stop buttering me up." He narrowed his eyes at her. "You're up to something."
"Don't be a prig, Mr. McKinley." Pippa readjusted the sash on his shoulder. "Americans love to claim to be Scottish."
The receptionist slipped from behind the desk.
He frowned at both of them and moved the Queen Anne chair himself. "Can I change back into my clothes yet?"
"Nay. We have to make sure you look right. For the badge and all." Pippa snapped a few more shots. One with him standing by the Queen Anne chair. Another with him seated like the frigging king of Scotland or something. She even had the audacity to point the camera at his legs and take two more, mumbling, "Good, good," to his shins.
"So do all the employees have their legs on their badges?" he drawled.
"Oh, aye, absolutely." Pippa looked as if she could barely hold back from laughing. "Leg shots are imperative for security. Especially if someone is running from the building with our top-secret designs." She gave him a pointed look, as if that was why he was here. Her own words had a sobering effect. "I think we're done here." She brushed her long curls out of the way as if being the photographer had worn her out. Or was that relief he saw on her face?
"Go change now, Mr. McKinley," Pippa ordered. Without a backward glance, she walked through the double doors leading into the plant with the camera swinging at her side.
What do you want people to take away from reading this book?
I want readers to feel like they have escaped to Gandiegow, Scotland. I want them to become part of the community while they read the story so that they, too, can have fun with Pippa, Max, and the quilters…like I did.
What are you currently working on? What other releases do you have planned for 2015?
Book five in the Kilts and Quilts series, The Trouble with Scotland comes out April 5, 2016. This is a book near and dear to my heart. I hope the readers will enjoy seeing what happens with Ross Armstrong.
I'm currently writing book six in the Kilts and Quilts series, It Happened in Scotland, and enjoying the story immensely. It will be out in December 2016.

Thanks for blogging at HJ!
Giveaway:

Your choice of either a print copy or ebook copy of The Accident Scot (International welcome through Book Depository)
I'm also giving away another quilt to celebrate the release of The Accidental Scot. Check out my website at http://www.patiencegriffin.com/contest
To enter Giveaway: Please complete the Rafflecopter form and Post a comment to this Q:

What compels you to start reading a new-to-you author? Who is your favorite new-to-you author that you've discovered recently?
Book Info:
Christmas in the small village of Gandiegow brings holiday cheer—and a chance for love between two strangers…
When her father is injured in an accident, Edinburgh engineer Pippa McDonnell comes home to Gandiegow to take over the family business, the North Sea Valve Company. Now she's working overtime trying to fix NSV's finances and find the cash to get her father proper medical care.
One possibility is to accept a partnership with MTech, an American firm desperate to get their hands on her da's innovative valve design. He was against bringing in outsiders, but Pippa is desperate enough to at least listen to MTech's charming representative Max McKinley.
As Christmas approaches and with the help of Gandiegow's meddling quilters, Pippa and Max slowly find themselves attracted to each other. Max seems honorable, but is he there to steal the valve design…or Pippa's heart?
Book Links:


Meet the Author: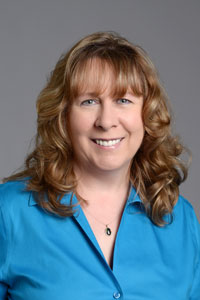 Award-winning author Patience Griffin has been sewing her whole life but didn't discover her love of quilting until her late thirties. She decided the best way to acquire her first quilt was to make one for herself. At nearly the same time, she started commuting three and half hours a day for her dream engineering job. To pass the time on the long drive, she got hooked on audiobooks—especially books with love stories. Within a couple of years, she was writing stories of her own. It was no surprise to her family and friends when she combined her love of quilting, her small town roots, and her obsession with Scottish romances into novels. She has gained some recognition with her September 11th Story Quilt which has toured the country as the property of the Pentagon. She has a master's degree in nuclear engineering but spends her days writing stories about hearth and home, and dreaming about the fictional small town of Gandiegow, Scotland.
Website | Facebook | Twitter |