Today it is my pleasure to welcome Harlequin romance author

Kat Cantrell

to HJ!
Top Five Scenes in The Baby Deal!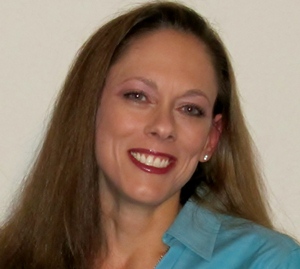 Writing THE BABY DEAL was a bit of a departure for me. I don't normally include kids in my stories because I have kids and I'm looking for an escape from real life when I read! But my editor asked me to write a story for the Billionaires & Babies line and since one of my favorite Desires is part of that series, I said yes—and discovered that people bond over babies in so many deep ways.
I love this story of an aerospace entrepreneur, Michael "Shay" Shaylen, who gains custody of a baby when his friends and business partners die. He turns to child psychologist Dr. Juliana Cane—the girl who broke his heart in college—for help. At its core, this is a story about the compromise, sacrifice and commitment required to be a good parent and a good spouse. But it's also about the power of second chances and finding the courage to overcome the past in order to embrace the future.
Narrowing down my top five favorite scenes was hard! But ultimately, I picked ones which really encapsulate what I described as the heart of the story above. I hope the scenes entice you to want to read more!
One: The one where Shay and Juliana talk about stars. Only they're not talking about stars. I love this insight into their conflict.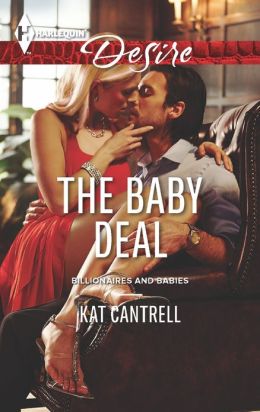 "I'm surprised you're still going forward with the spaceship thing, given that's how Mikey's parents died. Maybe you can read some nice Heinlein or Asimov like normal space geeks instead?"

He didn't smile. "Those who can, do. Those who can't, live vicariously through books."

The barb buried itself in the dead center of her chest and spread with hot pinpricks, a thousand times more piercing because of the yet-to-fade reaction from his mouth on hers.

He was right. She couldn't be a parent so she'd write a book. Couldn't find the answers to help Mikey because she'd only read books.

Without missing a beat, he finished the evisceration. "The prototype that exploded was Donna's design, but the mission statement is mine. All those stars are millions of miles away, but why would we be able to see their light unless it's to spur us to reach for them?"

"Shay." Her voice broke. "The stars are so far away to re¬mind us Earth is where we belong."

They'd had this same argument a hundred times. How did it still have such a serrated edge? Because she'd fooled her¬self into thinking he'd gladly stay safe for Mikey's sake but in reality, nothing could keep him on the ground.
Two: The one where Shay fools himself into thinking he's not going to fall for Juliana again. I hurt for him a little here.
Shay rocked harder and Mikey squeaked. Hard to tell if it was a squeak of complaint or enjoyment. Better to err on the side of caution. He slowed down.

Everyone wanted him to slow down.

Well, Juliana could want a white picket fence until NASA sent a manned mission to Pluto but that didn't mean she'd get it. His fences were iron and he liked them that way. He hadn't made her any promises. They were adults having some fine adult interaction and nothing more.

If she got attached, too bad. She could figure out how to put her smashed heart back together. Just like she'd forced him to do eight years ago.
Three: The one where Juliana realizes being a mom is hard. Yes, I did draw from personal experience.
Mikey flung the truck at the wall and screamed. Some¬thing rose up in her throat, thick and suffocating. She should be better at this. And she really couldn't blame her lack of parenting skills on Shay's brain-drain any longer.

Donna would have known exactly what to do—was Ju¬liana destined to struggle with Mikey, with babies, because she didn't share that motherly, solidified-in-the-womb bond?

God, she was a mess. Why couldn't she spend time with Mikey without doubting herself? She loved babies. She loved the idea of being a mom. But she wasn't Mikey's mother and day-to-day parenting was so much harder than she'd ever imagined.

Maybe that was because she wasn't anything more than an infertile consultant.
Four: The one that inspired the cover. No explanation needed.
Before she could protest, he swiveled and hauled her into his lap for a thorough kiss. She sagged in his arms, molding to his chest, and he fitted a hand against her waist, holding her in place to better access her gorgeous mouth. The things that mouth could do.

When he drew back, her lips and cheeks were stained pink and dang if the clip from her hair wasn't in pieces again. She wasn't so calm and professional now, was she?

He seriously enjoyed rattling her. When she forgot to think, when she let herself go, man, she was something else.

"I really came to talk," she said breathlessly.
Five: The one where Shay takes Juliana on the perfect date. Come on. What woman wouldn't get a little swoony if their man did this??
He helped her out of the car and led her inside but in glar¬ing contrast to their third date, the place was empty of other patrons. "I rented the entire planetarium," he told her in ex¬planation.

Of course he had.

She followed him into the main viewing area where the stunning panorama of stars lit a single table set with crystal and china. Dinner for two under the dome of the universe, with Strauss playing softly through hidden speakers. Music to mark the occasion as he'd done many times before.

Her knees weakened. She liked plain old Shay just fine but billionaire Michael Shaylen had a lot to recommend him.
Thanks for coming by!
Giveaway:

2 print copies of The Baby Deal
To enter Giveaway: Please complete the Rafflecopter form and post a comment to this Q:

THE BABY DEAL is a story about courage, which is something we are all required to have on occasion. What examples of courage do you find in your everyday life?
About the book:
In this Billionaires & Babies novel, award-winning author Kat Cantrell presents an offer that can't be refused…
When billionaire entrepreneur Michael "Shay" Shaylen becomes guardian to a baby boy, he knows there's only one woman who can teach him how to be a father—his ex-lover, child psychologist Juliana Cane. So he makes her a deal: if she gives him two months, he'll give her a boost in her career.
She says yes. Suddenly, Juliana has everything she's ever wanted: a home, a child—Shay. But she knows this seductive situation is only temporary. Because even as desire burns between them—so do the reasons Juliana has to say goodbye….
THE BABY DEAL is on sale for $1.99 in ebook format!! Harlequin | Amazon | Barnes & Noble | Kobo. (print is available too!)