Today it is my pleasure to Welcome author
Jody Holford
to HJ!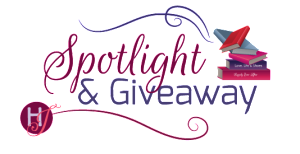 Hi Jody and welcome to HJ! We're so excited to chat with you about your new release, The Bad Boy Next Door!
Please summarize the book for the readers here: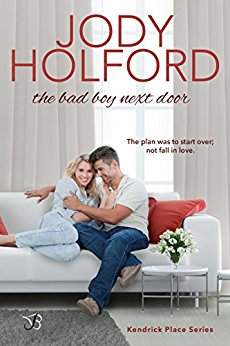 Sometimes seeing yourself means looking through someone else's eyes. For both Wyatt and Shay, it's when they start to understand what others see in them, that they truly begin to believe in themselves.
Please share the opening lines of this book:
If researching, enrolling, and dropping career prep programs were an Olympic sport, Shay Matthews could have taken the gold. Which was why, this time, she was going to follow all the way through. Everyone else may have let her off the hook, but Shay was done making excuses for herself.
Please share a few Fun facts about this book…
This book features the moody, mystery man from book one. This is one of three books set in the same apartment building. I thought of the idea, in part, after remembering an old movie, Singles.
Please tell us a little about the characters in your book. As you wrote your protagonist was there anything about them that surprised you?
Wyatt is a police detective who has just come off a long stint undercover. He feels jaded by what he's seen and done in his career. Worse, he questions his worthiness as a son, a brother, a neighbor, a friend, and definitely, a boyfriend.
Shay is energetic and eager to prove she can do something well. The problem is, she's been unsure, up until now, just what that 'something' is. She's tired of not finishing what she starts and is ready to prove to herself and her overprotective family that she's a grown-up.
She was stronger than I thought. She became so unwilling to let others do everything for her, that she had to find the balance between self-sufficient and stubborn. For Wyatt, it surprised me how cut off he'd let himself feel without realizing the good work he did as a police officer.

First Kiss…
The first kiss was simple and sweet and light. A brushing of mouths, oh, this is pleasant sort of kiss. However, the next kiss bumps their first 'G' rated one out of the park.

Did any scene have you crying or laughing while writing it?
I really enjoy Shay and Wyatt's back and forth. There's a part where he accidentally runs into her at the grocery store (literally) and though he's trying to keep his distance, they end up shopping together. Wyatt finds it strange that he's enjoying it, until she calls him out on his unhealthy choices.
Wyatt had meant to be in and out, but Shay was making the mundane chore almost…relaxing. With a pen she pulled out of her jacket pocket, she crossed off a few more items on her paper. He'd added some frozen pizzas to his cart, some mac and cheese, and was opening the freezer to grab some fish sticks when she put her hand on his arm.
She was looking up at him with concern. "I've let everything else go, but tell me you're not buying fish sticks." The freezer was pushing out cold air, chilling his fingers. "What's wrong with fish sticks?"
She pushed the door closed, which should have irritated him. Instead, he crossed his arms over his chest and waited.
"Real food doesn't come in sticks," she told him.
He smirked. "Not true. Sticks of butter. Bread sticks."
Wyatt saw her lips twitch, but she didn't smile. An unexpected desire to make her smile—to be the reason for her amusement—filled his chest, surprising him.
"Wyatt."
He pointed at her. "Kabobs!"
She laughed and it felt like he'd won a race. What the hell was wrong with him? He didn't even like grocery shopping.
"Okay, you get that one. But that's an exception."
"Mozza sticks," he added. He pulled open the freezer door again, ignoring her sigh. He winked at her as he tossed the box of fish in his cart.
She shook her head. "You are a grown-up, right?"
"Popsicles. Fudgsicles. Tell me you don't like Popsicles," he said.
Shay pushed her cart forward, laughing. "That's not the point."
"Have you tried fish sticks?"
"When I was a kid. They taste like cardboard," she answered, heading into the checkout. Only two people were in front of them, but the store was getting busier.
"Snob."
She turned around and faced him. "Excuse me?"
He kept his face serious. "You're a food snob."
"Because I don't like it out of a box?"
"You're judging the food by its packaging. Isn't that sort of the same as the book by its cover?"
If your book was optioned for a movie, what scene would you use for the audition of the main characters and why?
As I said, I really like the back and forth between Wyatt and Shay as they learn to be themselves and accept each other. This is a scene right after he finds out she's cleaned up his house, which he's not overly thrilled about. The scene is a good one for an audition because it shows the underlying humor between them—she's the first person in forever to bring that piece of Wyatt out.
"I only intended to look for some pliers. I didn't mean to clean up."
He followed her into the kitchen. "So it was an accident?"
She laughed. "Sort of. By the way, where do you keep your pliers?"
"In my toolbox. Why?"
She nodded. She'd known he had one. "Where's that?"
"You ask a lot of questions. My toolbox is in my hall closet. I didn't check, but you better not have cleaned it."
Shay turned around only to realize he was right behind her, which meant they were now standing too close. Too close if she wanted to breathe something other than sexy
Wyatt-scented air. "I didn't. I swear."
If you could have given your characters one piece of advice before the opening pages of the book, what would it be and why?
Hmm…that's a tough one. Okay. For Shay, the advice would be, don't confuse needing help with being incapable. For Wyatt, it would be to forgive himself.
What are you currently working on? What other releases do you have planned for 2017?
I am currently doing edits on book three in this series, which is Brady and Mia's story. It will be out in May of this year. Other than The Bad Boy Next Door (March 20, 2017) and Book Three (May 22, 2017), I have a book called Caught Looking releasing on April 25th.
I'm also very excited to say that the first book for my new Entangled series (The For You series) is with my editor.

Thanks for blogging at HJ!
Giveaway:

Ebook: The Bad Boy Next Door (Kendrick Place) by Jody Holford
To enter Giveaway: Please complete the Rafflecopter form and Post a comment to this Q:

We are all hard on ourselves and this is true of both Wyatt and Shay. I think that was easy for me to write because in real life, I'm hard on myself. What is a personality trait you share with a fictional character that has made you feel a deeper connection to a book? (Or simplified, what fictional character do you see a lot of yourself in?)
Excerpt from The Bad Boy Next Door:
Her eyes fastened on his and her breathing quickened. "Are you complaining about my kiss? It's not like you put in much effort." Wyatt's eyes darkened so she could barely see the green in them. "I was too busy putting my effort into not doing exactly what I wanted to." Shay let her hands rest on his chest. "What did you want to do?" "This." Even as his grasp on her arms tightened, his head was lowering and then his mouth was gently seducing her own, guiding her straight out of G-rated territory.
Excerpt. © Reprinted by permission. All rights reserved.

Book Info:
Shay Matthews moved to Boston for a fresh start…new apartment, new job, new routine. After too many years being coddled by her overbearing older brothers, Shay's ready for some freedom and maybe a nice, easygoing guy. She wasn't expecting to literally run into the scowling, brooding, (and unfairly smoking hot) guy next door.
Fresh off a haunting undercover assignment, detective Wyatt Daniels is jaded about life, relationships, and especially happily-ever-after. But there's something about the independent and beautiful Shay that makes him want to dig deeper. Or stay away, which is definitely the smarter option of the two.
But the more Shay tries to convince herself that her sweet building manager, Brady, is the guy for her, the more Mr. Completely Wrong-for-Her Wyatt invades her mind and her heart.
Goodreads Link: https://www.goodreads.com/book/show/34043759-the-bad-boy-next-door
Buy Links: https://entangledpublishing.com/the-bad-boy-next-door.html


Meet the Author:
Jody Holford is a multi-published author who has a soft spot for happily ever after. So much so, she tattooed the words on her arm. She's a mom and a wife, a friend, sister, daughter, teacher, and book-lover. Her stories have a little bit of heat and a lot of heart. And maybe, some swoon-worthy moments that will make you smile.
Website: http://www.jodyholford.weebly.com/
Facebook: https://www.facebook.com/#!/Authorjodyholford
Twitter: http://twitter.com/@1prncs
GoodReads: https://www.goodreads.com/author/show/7370077.Jody_Holford