Today it is my pleasure to Welcome author
Nina Croft
to HJ!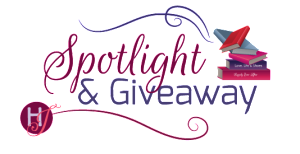 Hi Nina and welcome to HJ! We're so excited to chat with you about your new release, The Bad Girl and the Baby!
Tell us about the book with this fun little challenge using the title of the book: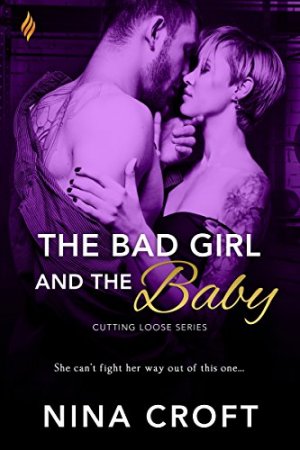 T is for – Three women who are never going back to prison.
H is for – Hope. That one day, Darcy will meet her niece, Lulu.
E is for – Explosive chemistry.
B is for – Best friends who shared a cell together – Regan, Summer, and Darcy.
A is for – Abuse, and how every man and woman should stand up against it.
D is for – Dogs. Lulu really wants a puppy.
G is for – Gym. Darcy owns one.
I is for – Inconvenient chemistry.
R is for – The Ritz where they go to celebrate.
L is for – London – the city where they live.
A is for – Australia, which is a long way off and where Lulu might end up if they don't come to their senses.
N is for – Nice girls. Nowhere near as much fun as bad girls.
D is for – Doing the right thing…but is it?
T is for – Tattoos. Darcy has lots, Matt has just the one.
H is for – Holloway prison where Darcy spent nearly three years, and she's never going back
E is for – Everything going to hell.
B is for – Badass – which Darcy totally is!
A is for – Airport. A great place for a last chance to save the day.
B is for – Bad girls who finally make it good.
Y is for – saying Yes, when the man you love offers you everything you never even realized you wanted.

Please share the opening lines of this book:
"To not doing anything stupid," Regan said, raising her glass.
Darcy scowled in response but clinked her own glass of white wine against her friend's.
"To staying out of trouble," Summer added, clicking hers gently against the other two.
Please share a few Fun facts about this book…
I know nothing about babies. When I first decided to write The Bad Girl and the Baby, I envisaged the baby in question to be just that—sort of small and cuddly. I could put her in a cot, and every few thousand words, someone could go prod her and say—how cute. Seen and not heard—right? It didn't work out that way. Lulu somehow morphed into a two-and-a-half-year-old tyrant, who refused to stay quiet. It was definitely a learning process.
Holloway Prison, where Darcy spent nearly three years, is closed now. It was situated in London, and the site is now up for sale. But there is some argument as to whether it should go for luxury housing or whether it should be developed as social housing, including a centre for women who have suffered domestic violence.
Lulu wants a puppy. I might not know much about children, but I remember wanting a puppy desperately. A definite case of writing what you know. I also wanted a pony—it could have gone either way—but Matt turning up at the airport with a pony might have been a little more problematical.
I always wanted to be able to fight, but never learned, so I'm living vicariously through Darcy (I do that a lot with my characters) who is a fabulous MMA fighter.
Darcy and I have the same taste in cocktails—we both love chocolate martinis.
Was there a scene in this book that was harder to write than others? 
Probably the first scene where Lulu took an active part—did I mention I know nothing about children?
Darcy crouched down, so she was eye level with Lulu. "Hi there. We met the other day."
Seeing them together like this, the family resemblance was clear. The hair, the distinctive shape of the eyes. There was Asian blood in there somewhere, he was guessing, though Emma had shown no sign of it. She'd been the perfect English rose. Blond, blue-eyed, creamy skin. Both Lulu's and Darcy's had a slight ivory tint.
"Hello." Lulu didn't sound convinced, and Darcy cast him a worried glance. She really was scared.
"Now might be a good time for that present," he murmured.
"Oh, right." She tugged the bag off her shoulder and delved inside, then brought out a pink wrapped package.
Lulu pursed her lips but took the parcel, shook it. "Puppy?"
"No, not a puppy," she said.
"Thank Christ," Matt muttered.
Lulu tore off the paper, and peered at the offering with narrowed eyes. "Lulu not like dolls," she said.
"Since when?" he asked. It was an MMA fighter doll in a white judo suit. Cute. It even had short blond hair like Darcy.
"Oh," Darcy said, then frowned. "I didn't like dolls, either." She reached into her bag again and pulled out a second package. She glanced at him as she handed it to Lulu, and he just shrugged. You never could tell with Lulu.
She tore it open, revealing a little outfit identical to the one the doll was wearing. Lulu was intrigued, he could tell. "You want to wear it?" he asked.
She stuck out her lower lip then looked at Darcy. "No."
God, she could be a little bitch. "Then let's go."
Excerpt. © Reprinted by permission. All rights reserved.

What do you want people to take away from reading this book?
That you have to go after what you want in life, but maybe more importantly, that first you have to understand what it is you really do want. And it might not be what you think.

Thanks for blogging at HJ!
Giveaway:

I'll giveaway two ecopies of Falling for the Bad Girl, book one in my Cutting Loose series.
To enter Giveaway: Please complete the Rafflecopter form and Post a comment to this Q:

Do you consider yourself a bad girl or a good girl (or boy of course) or somewhere in between?
Book Info:
Captain Matt Peterson prides himself on being able to handle anything…until he winds up as the guardian of his baby niece, Lulu. Two years and six nannies later, his well-ordered existence is in chaos. Still, he's all Lulu has. Except, well…there is an aunt…
Darcy Butler has spent the last three years in prison for beating up her abusive brother-in-law. Her only regret is that she didn't hurt him worse and stop him from killing her sister in a drunken car crash six months later. But now, Darcy just wants to rebuild her life. Starting with finding her sister's child.
But Matt doesn't want an ex-con with a record for violence anywhere near Lulu. Unfortunately, he can't seem to keep away from Darcy, himself. Despite their differences, their chemistry is combustible…and the sex is incredible! Still, it can't possibly last. Can it?
Book Links:

Meet the Author: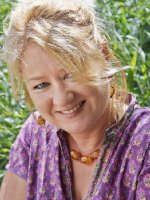 Growing up in the cold, wet, north of England, Nina Croft spent a lot of time dreaming of faraway sunnier places and ponies. When she discovered both, along with a whole load of other things, could be found between the covers of a book, her life changed forever.

Later, she headed south, picked up the perfect husband along the way, and together they volunteered to work in Africa. There they discovered a love of exotic places and a dislike of 9-5 work. Afterward they spent a number of years travelling (whenever possible) intermingled with working (whenever necessary.) Eventually they stumbled upon a remote area in the mountains of southern Spain and the small almond farm they now call home.

Nina spends her days reading, writing and riding her mare, Gencianna, under the blue Spanish skies—sunshine and ponies. She reckons this is proof that dreams really can come true if you want them enough.
Website | Facebook | Twitter |