Today it is my pleasure to Welcome author
Roxanne St. Claire
to HJ!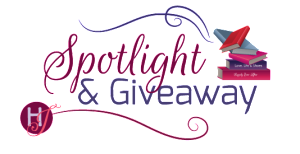 Hi Rocki and welcome to HJ! We're so excited to chat with you about The Barefoot Bay Kindle World!



Thank you for inviting me today (along with 11 of my closest friends) to share the joy about Barefoot Bay Kindle World! As some of you may know, I write a long series called Barefoot Bay, set on a glorious tropical island off the Gulf coast of Florida. This series is currently 14 books long – all broken into bite-size (and delicious!) trilogies and quartets, so it's super easy to jump in at any point.

Amazon Publishing invited me to open up Barefoot Bay to be a "Kindle World" – meaning other authors (and fans!) could write books set in my world and even use my characters to tell their story. It's a very cool way of creating "sanctioned" fan fiction, but more than that, it's a fantastic way to offer my readers many more Barefoot Bay books than I could ever write! And to introduce them to fantastic writers I know and love.

Want to kick off your shoes and fall in love? Start right here…
The Barefoot Bay Kindle World is launching this week with eleven titles (and 24 more coming during the year) written by eleven different authors. We have romance, mystery, suspense…destination weddings, treasure hunts, wounded warriors, fake fiancées, reunion romances, incredibly hot Navy SEALs and SO MUCH MORE. All these stories are told with love and respect for the world I created by writers I trust with the fruit of my imagination.

I've asked all eleven of the writers to share one fun fact about their The Barefoot Bay Kindle World book…
Mandy Baxter (SECOND CHANCE AT FIRST LOVE)
I chose a firefighter for my hero because I'm married to a fire chief. 🙂

Marilyn Baxter (WHEN YOU TOUCH ME):
I'm a strong believer in the benefits of regular massage therapy (I have one every month, sometimes twice) and I'm also a second degree Reiki practitioner. I'd been wanting to write a heroine whose career focused on massage and alternative therapies, so this was the perfect opportunity since Casa Blanca has a spa. I even attended meditation sessions at a local healing arts center to get that part of my heroine's work right.

EmKay Connor (PERFECT MISMATCH):
I'm fascinated by the many dating/relationship reality shows in TV. I knew I wanted my story to be about a reality show that comes to Barefoot Bay to film, but needed a fun twist. Rocki suggested the idea of mismatched lovers and I took it from there.

Leigh Duncan (THE BILLIONAIRE'S CONVENIENT SECRET):
I felt soooo badly for Charlotte Oak, the innocent third party in my novel A REASON TO REMEMBER, that I just had to give her a happy-ever-after of her own.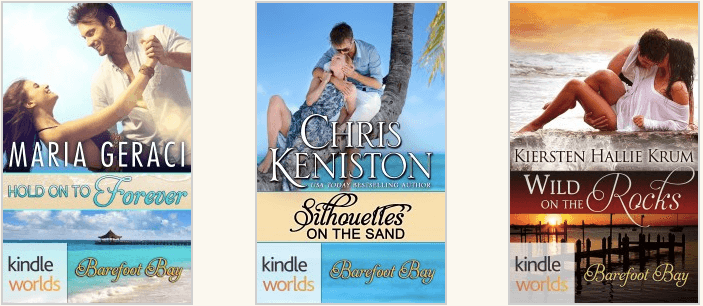 Maria Geraci (HOLD ON TO FOREVER ):
I get a lot of inspiration from music and the second I heard Rob Thomas' s Hold on Forever I fell in love with the song. But it wasn't quite right for my book title. Once I began writing my story I discovered that my heroine Felicity was a bit of a romance cynic. She was also holding on to the past and I needed to create a hero who would force her to want to look to the future. When I added the word "to" in the title it became perfect. HOLD ON TO FOREVER is about looking to the future with optimism and hope, a common theme in all my romances.

Chris Keniston (SILHOUETTES ON THE SAND):
The sailboats and the America's Cup became part of the story after I accidentally wound up spending two nights on a former America's Cup runner up while vacationing in Australia. Only took me three days to get used to riding at an 65 degree angle!

Kiersten Halle Krum (WILD ON THE ROCKS):
In to take my heroine, Quinn, on a romantic sail to Pleasure Pointe, Jasper hires a 22-foot Catalina Cruiser sailboat from Mimosa Harbor. My uncle had sailboats while we were growing up and would take my two cousins and me and my sister out for sails on lakes in Pennsylvania. His last sailboat was a yellow 22-foot Catalina Cruiser, which he got when we were all teenagers. Those memories are what fueled those scenes in WILD ON THE ROCKS. I had lunch with my aunt and uncle today and got to tell him how those moments got captured in a way in my book.



Lucy Lakestone (DESIRE ON DEADLINE):
Mimosa Key acquired two newspapers thanks to an inadvertent name change as Rocki's series progressed, so she created a delicious opportunity for rivals from the two papers to collide. In writing DESIRE ON DEADLINE, I drew on my journalism background, as well as my love of screwball newspaper comedies.

Fiona Roarke (TROUBLE IN PARADISE):
My debut series for Fiona Roarke is called Bad Boys in Big Trouble. I wanted a nod toward my bad boys. So fun fact, I came up with the title first, TROUBLE IN PARADISE (called Rocki right away to secure it) and then wrote the story in Barefoot Bay Kindle World.

Jill Monroe (TREASURE IN THE SAND):
There might be a little Freudian Slip with my hero's name, Cooper. Years ago, Rocki and I saw TV star Anderson Cooper on the streets of New York and, well, I *might* have hollered out the cab window to let him know how hot he really is. It made for one of my best memories with Rocki, and she never lets me forget it! Thus, my hero named Cooper in Rocki's world!

Jeannie Moon (CASTLE IN THE SAND):
Creating my own small country for Prince Anton in Castle in the Sand proved to be interesting. I wanted it in northwest Europe somewhere near Belgium and Holland. Eventually Marinbourg was born, and I had to incorporate a number of cultures and languages to make it feel real. I named the capital city Sterren, which means "star" in Dutch.

Final Fun Fact from Roxanne St. Claire (the creator of the Barefoot Bay world:
When I say "Amazon approached me" for this project…what I really mean is that I was shuffled into a freight elevator at the RWA National Conference last summer because the regular elevators were full. There, I spotted a man with an Amazon badge and we started chatting, and it turned out he'd been trying to find me to discuss a Kindle World! We set up a meeting the next day…and here we are. It might not have happened if I hadn't taken the freight elevator!


Thanks for blogging at HJ!
Giveaway: One lucky reader will win ALL 

11

"Barefoot Bay Kindle World" books featured here.
To enter Giveaway: Please complete the Rafflecopter form and

Leave a comment with your thoughts on this brand new world of books…
Meet the Author: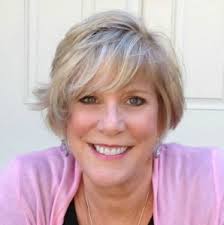 Published since 2003, Roxanne St. Claire is a New York Times and USA Today bestselling author of more than forty romance and suspense novels. She has written several popular series, including Barefoot Bay, the Guardian Angelinos, and the Bullet Catchers.
In addition to being a six-time nominee and one-time winner of the prestigious RITA™ Award for the best in romance writing, Roxanne's novels have won the National Reader's Choice Award for best romantic suspense three times, as well as the Daphne du Maurier Award, the HOLT Medallion, the Maggie, Booksellers Best, Book Buyers Best, the Award of Excellence, and many others.
She lives in Florida with her husband, and still attempts to run the lives of her teenage daughter and 20-something son. She loves dogs, books, chocolate, and wine, but not always in that order.
Website | Facebook | Twitter |
Buy Link: http://amzn.to/1SOLu6s