Today it is my pleasure to Welcome author
Kendall Ryan
to HJ!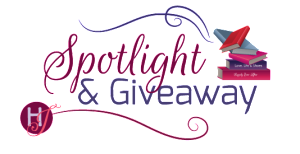 Hi Kendall and welcome to HJ! We're so excited to chat with you about your new release, The Bed Mate!
Please summarize the book for the readers here: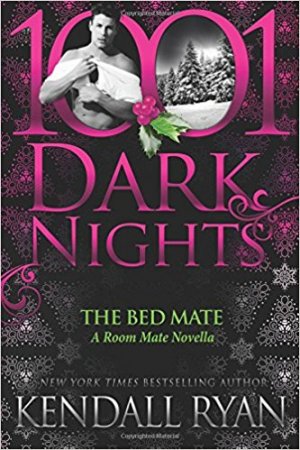 I have wanted to write a true friends to lovers romance for a long time and I am so over-the-moon-happy that I got to explore that trope in THE BED MATE. It is about long time besties, Sam and Maggie who suddenly begin seeing each other in a whole new (and less platonic) way when they share a hotel room on a skiing weekend over New Year's Eve.

Please share the opening lines of this book:
"Fifth bar of the night!" Jeremy's speech was slurred but his eyes were filled with an unholy glee.
"Personal best," Peter agreed with a snort, holding up a hand for a high five that Jeremy attempted to oblige him with but failed, swinging wildly and almost toppling off his chair.
Excellent.
Please share a few Fun facts about this book…
It might just be my favorite of all the books in the Roommates series.
It is so swoony and sweet.
It's a friends to lovers rom com.
If your book was optioned for a movie, what scene would you use for the audition of the main characters and why?
It took roughly ten minutes of watching the movie before Maggie curled up in a ball, laid her head in my lap, and went straight to sleep.
Her soft brown curls were splayed across my thigh and I glanced down at her while I nursed my scotch, thinking again about what she'd said earlier.
The idea that she was sex-deprived had instantly sent my brain into overdrive and made my cock twitch with anticipation. Which was why I'd always avoided the topic with her whenever possible. It only made my balls ache and my brain throb with dirty thoughts. Better to steer clear of it altogether with her—and God only knew the last thing I wanted to hear about was what her sex life with Trevor was like.
Fucking Trevor.
I'd never liked the guy, but he'd hung around for years like a vine on a tree that was slowly sucking away its life force. Not that Maggie had changed because of Trevor. She was rock solid. The same awesome person she'd always been and her relationship hadn't gotten in the way of our friendship. It was just, well, he didn't make her happy.
Not in the way he should, anyway.
Not the way I could.
Her love of all things Christmas? Trevor hated that. He was a big Halloween guy and refused to acknowledge the season until December twenty-fifth. She wasn't allowed to watch her Christmas movies around him, either. What was that about? Too much joy in her face for you, Trevor? I'd always wanted to ask him snidely.
But it was more than that. When we were all out together, he was like the fun police, constantly monitoring her. Watching how much she was drinking or giving her a look if she ordered something too heavy off the menu. Maggie took it all in stride, but I noticed. Just like I noticed how he never held the door for her and never got her flowers just because.
It was the little things. And Trevor never paid attention to the little things. But now, if he also wasn't taking care of business when it came to the bigger things?
That was a serious problem. It was one thing to forget flowers; it was another entirely not to do your damnedest to make sure your woman came until she was hoarse from screaming at least a couple times a week.
Almost as if she could hear my thoughts, Maggie shifted in my lap, opening and closing her full lips in her sleep as she twisted closer to my aching crotch.

Excerpt. © Reprinted by permission. All rights reserved.
What are you currently working on? What other releases do you have planned for 2017?
I am working on a couple of really fun things! First I have book 3 in the Forbidden Desires series – TORRID LITTLE AFFAIR releasing on Dec 11, and then I have a standalone romance titled XO, ZACH which is my take on Jan 23. And then finally a steamy and funny rom com releasing on Feb 27 called BABY DADDY that I am also really excited about!

Thanks for blogging at HJ!
Giveaway:

Ebook: The Bed Mate (A Room Mate Novella) by Kendall Ryan
To enter Giveaway: Please complete the Rafflecopter form and

Leave a comment with your thoughts on the book…
Book Info:
From New York Times and USA Today bestselling author Kendall Ryan comes a new story in her Room Mate series…
I might be a typical guy, but these last few years, my love life's been anything but. From crazy ex-girlfriends to one night stands who are stage-five clingers, my relationships go bad faster than the milk in your fridge. The only constant has been my best friend Maggie.
Fresh off a bad breakup of her own, I invite Maggie to my guy's skiing weekend knowing she needs an escape from reality. But then something funny starts to happen. I start noticing things about her that I never noticed before.
She's beautiful and doesn't know it, she's funny without even trying, and now she's suddenly single for the first time in forever.
Sharing a hotel room with her proves to be the tipping point in our very platonic friendship. Suddenly I want to put my hands, my mouth, and my … other parts … all over her gorgeous body. I want to claim her, make sure no man touches her ever again. But then her groveling ex shows up, and Maggie's torn.
Am I ready to screw up the best relationship I've ever had for a shot at something more?
Book Links:

Meet the Author: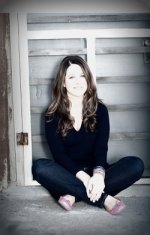 A New York Times, Wall Street Journal, and USA Today bestselling author of more than two dozen titles, Kendall Ryan has sold over 2 million books and her books have been translated into several languages in countries around the world. Her books have also appeared on the New York Times and USA Today bestseller lists more than three dozen times. Ryan has been featured in such publications as USA Today, Newsweek, and InTouch Magazine. She lives in Texas with her husband and two sons.
Website | Facebook | Twitter | Instagram | GoodReads |