Today it is my pleasure to Welcome author
Melia Alexander
to HJ!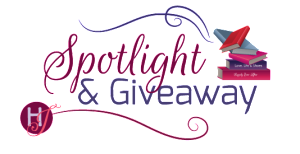 Hi Melia and welcome to HJ! We're so excited to chat with you about your new release, The Best Friend Incident!
Tell us about the book with this fun little challenge using the title of the book: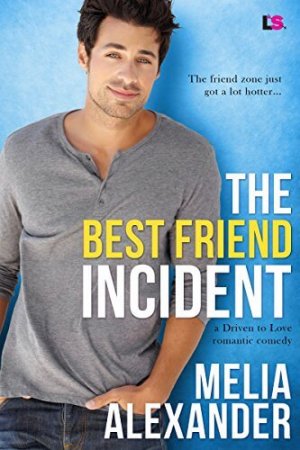 T is for TURNING friends into lovers.
H is for the totally HOT hero, Grant.
E is for the EVERYTHING that changes with that first kiss.
B is for BURNING an offering at Chinaman Hat.
E is for EASYGOING – the definition of Grant and Stacey's relationship.
S is for Stacey, the spit-fire heroine.
T is for the TEASING that takes place between these two!
F is for FORTUNE COOKIES. You'll have to read the book to see why!
R is for the ROMANTIC that Stacey is.
I is for INSISTING they'd always be friends.
E is for the ENDLESS hours of fun that these two have together.
N is for Stacey NOTICING Grant's…finer points after their accidental kiss.
D is for DEEPENING the friendship. Yeah, let's call it that!
I is for Julian INSISTING that Grant and Stacey are perfect together.
N is for Grant NOTING that Stacey is as bad a cook as he is.
C is for CHINAMAN HAT, the mystical mountain that brings you your true love.
I is for the INESCAPABLE attraction between them.
D is for their DECISION to take a chance on love.
E is for EVERYONE who insisted they belonged together.
N is for NOT giving up on the relationship.
T is for TEMPTING each other!

Please share the opening lines of this book:
Stacey Winters stopped outside her apartment door, steeling herself with a breath of cool, central Oregon air. This was it. Her boyfriend was back in Milestone, and tonight, they were taking their five-week relationship to the next level.
Please share a few Fun facts about this book…
The story takes place in central Oregon, an area of the state I love!
I had to research how to make spirits, which included tours of area distilleries, and from that experience I learned I love bourbon!
My critique partner, Merida Marquis and I actually considered starting the same business that Stacey, the heroine in the story, runs. I think we both realize we've got way too much on our respective plates to handle one more thing, though…
I love to cook but I've never made risotto, so I had to look that up on YouTube before I wrote it into a scene. It takes patience to make it right!
There's one scene in a version of the book that I LOVED! Unfortunately, it really didn't have a place in the story, so I'm thinking I might have to give it to newsletter subscribers (hint!). If you're not yet a subscriber, it's easy enough to sign-up using the link in my bio below!
Was there a scene in this book that was harder to write than others?
Hmmm…I think it's fair to say that the toughest scenes were the ones with Julian. They're pretty emotional scenes, I think, and because this is a romcom, I had to straddle a fine line between too intense and just right. I'm hoping I got it right with readers!
What do you want people to take away from reading this book?
Someone tweeted just the other day that THE BEST FRIEND INCIDENT offered some "very decent relationship advice" which is music to my ears and my heart! I want readers to know that love – the right kind of love – is something worth seeking, because with the right person in your life, your world becomes extraordinary!
Thanks for blogging at HJ!
Giveaway:

E-copy of DRIVEN TO TEMPTATION by Melia Alexander
To enter Giveaway: Please complete the Rafflecopter form and Post a comment to this Q:

A question for your readers. I tend to gravitate towards reading romantic comedy, but sometimes dip into other genres like paranormal or historical. What's your favorite romance genre?
Book Info:
The friend zone just got a lot hotter…
Stacey Winters is in love with love, but so far, she's only found Mr. Dud, Mr. Cheater, and Mr. Boring. Even though her best friend Grant isn't an option, at least being around him offers her a window into the male psyche—and sets the bar high for her future Mr. Right.
But then she accidentally crosses the friend zone and kisses him, and it starts to feel a little too much like he might be what she's been looking for…
Grant Phillips doesn't do relationships. A casualty of the foster care system, he knows people are just looking for a reason to bolt. "No attachments" is his hard and fast rule. There's only one exception: his best friend, Stacey. He refuses to jeopardize what they have.
But now that he knows how good it felt to kiss her, felt the addictive slide of her body against his, Stacey Winters is indelibly stamped onto Grant's brain—and not just as his friend.
Book Links: Amazon | B&N |


Meet the Author: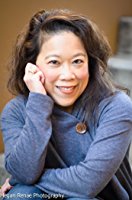 A native of Guam, Melia Alexander is the author of sassy, sexy, fun contemporary romances. She's fortunate to work at The Male Observation Lab (a.k.a. her day job at a construction company), where she's able to observe guys in their natural habitat. She likes to read, catalogue her shoe and hand bag collection, and search out the perfect sunset, preferably with a glass of cabernet sauvignon and a box of dark chocolates nearby. In an attempt to balance out her life, she also tries to conquer her CrossFit fears: ring dips, power cleans, and the dreaded 800 meter run. Stay in touch with Melia via Facebook, Instagram, Bookbub, and her newsletter!
Stay in touch with Melia via Facebook, Instagram, Bookbub, and her newsletter!