Today it is my pleasure to Welcome New York Times bestselling author 
Lauren Dane
 to HJ!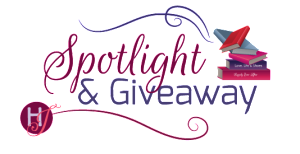 Hi Lauren and welcome to HJ! We're so excited to chat with you about your new release, The Best Kind of Trouble!
Love, Music and Work by Lauren Dane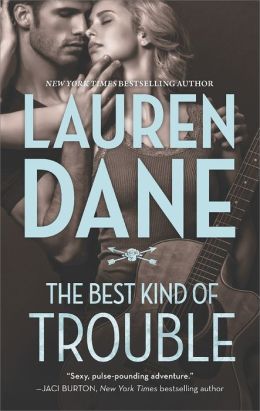 I love music. Can't imagine the world without it. I listen to music pretty much all day long when I work and each one of my books has a tracklist I build as I write – from the beginning as I'm sketching out the world and characters all the way through to edits and revisions.
So it wasn't really a stretch for me to write about musicians when Erin Brown first came onto the page back when I wrote Laid Bare back in 2009.
It's a personal joy to write characters who view what they do as creation. Be that pastry, music, fine arts, dancing, restoring cars – so Paddy Hurley was a lot of fun to write. His view of the world is open and vibrant and he creates music because he's driven to.
But it's this woman—a woman who was different when he knew her before—this woman determined to live her quiet life on her own terms, who shakes his very driven world and gives him something else he's driven to do.
While Natalie thinks of herself as normal, Paddy understands her in ways she can't ignore or get around. And the more she lets him in, the more used to him she becomes. The more she begins to crave the way he barrels into her life.
The more she begins to see the depth and breadth of this handsome, charming man, the harder she falls. He loves his family. He lives on the ranch with the rest of his brothers. He helps out when he's home. He's connected to the land and the people he loves.
Their road isn't always easy. She's grown up in a household with a lack of control and stability but as an adult, she's built the foundation of her life with stability and control and there are moments when Paddy misses those small cues and screws up. And she does the same because while Paddy is easygoing and open, he's got a big heart and her reactions hurt him too.
Love isn't easy. Being in love takes work. These two normal and yet extraordinary people have to dig deep to trust one another and let themselves open up, despite knowing there'll be more bumps in the road later on.
I hope you all enjoy Paddy and Natalie's love story! (and the cast of characters that includes pigs, dogs, family and friends)
GIVEAWAY:

A signed copy of The BEST KIND OF TROUBLE
To enter Giveaway: Please complete the Rafflecopter form and Post a comment to this Q: 
Right now I'm reading Nalini Singh's Shield of Winter and I'm loving the depth of emotional intimacy as the physical intimacy unfurled very slowly. It works perfectly for those characters. Do you have any favorite slow burner romances?
Excerpt:
THE NEXT MORNING, his phone rang, and it was Lykke Li's "Little Bit," Nat's ringtone.
"Hello, gorgeous."
"So I have a request. If it's weird and you want to say no, please do, and I won't even be mad or upset or anything."
Paddy smiled. "You can always come over and use me for sex. I promise to let you objectify me until we're sticky."
She laughed. "Well, that's good to know. Not that I didn't already know that. But anyway. Sometime when you guys are working, and you think it would be okay with everyone, and I'll be quiet and stay out of the way and never say a single thing, do you think I could watch you guys lay down tracks? It's just I love to hear you sing and I've never seen you do it. Which seems sort of weird considering all the other things I've seen you do."
He knew she blushed. His cock stirred, knowing she would have ducked her head, exposing the back of her neck with that downy bit of pale hair and all that soft skin.
"All you ever had to do was ask. And I hum and sing all the time." While driving, riding horses, when they hiked with Tuesday, when he cooked, hell, even when they took baths in his giant bathtub.
"Well, that's different. I mean, whatever. Anyway, I'd like it."
"Come over when you get off today. You're only on until what? Three?"
"Yes."
"Come here to the house. I'm working on something, and I'll give you a preview. You can hear it that way and then in the studio. It's the track we're going to lay down today. Or start, anyway."
"Really? Yay!"
"You're making me miss the hell out of you right now."
"Good. I'd hate to be alone in the missing stuff. I need to go, but I wanted to check in since we didn't connect last night and you left me a message."
"Okay. I'm going to be rolling out of here soon enough. I'll see you later, then. And Natalie?"
"Hmm?"
He nearly told her he loved her. He'd been wanting to for weeks by that point. But he realized maybe the phone wasn't the right way. "I miss you."
"Miss you, too. See you later today."
She hung up, and he managed to get out of bed, heading for the kitchen where he needed a seriously huge pot of coffee.

The Hurley Boys: The BEST KIND OF TROUBLE by LAUREN DANE
Copyright 2014, Lauren Dane
All Rights Reserved, Harlequin Publishing
Releasing in mass market, digital and audio formats 8/26
About the book:
She has complete control…and he's determined to take it away
A librarian in the small town of Hood River, Natalie Clayton's world is very nearly perfect. After a turbulent childhood and her once-wild ways, life is now under control. But trouble has a way of turning up unexpectedly—especially in the tall, charismatically sexy form of Paddy Hurley….
And Paddy is the kind of trouble that Natalie has a taste for.
Even after years of the rock-and-roll lifestyle, Paddy never forgot the two wickedly hot weeks he once shared with Natalie. Now he wants more…even if it means tempting Natalie and her iron-grip control. But there's a fine line between well-behaved and misbehaved—and the only compromise is between the sheets!
About the Author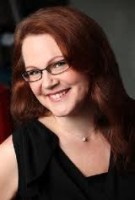 Lauren Dane is a New York Times and USA Today bestselling author of over fifty novels and novellas across several genres. She lives in the Northwest with her patient husband and three wild children.
Visit Lauren on the web at www.laurendane.com
E-mail laurendane@laurendane.com
Twitter: @laurendane
You can write to her at: PO BOX 45175, Seattle, WA 98145