Today it is my pleasure to Welcome author
Elisabeth Barrett
to HJ!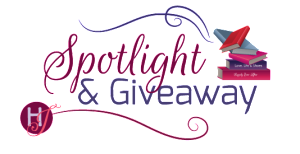 In the follow-up to Once and Again, Elisabeth Barrett returns to the Briarwood, an unforgettable place where legacy and longing make dreams come true.
Happy New Year!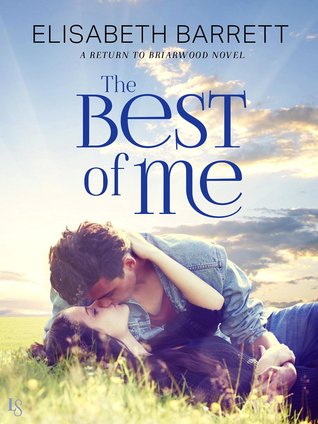 I don't know about you, but for me, this is the time of year when I start to think about what amazing things I'm going to accomplish over the next twelve months. I wouldn't go so far as to say that I make formal resolutions, but I definitely have some goals in mind. For example, last year—prompted by a heart-to-heart with my doctor—I did my best to exercise more and actually started running (don't look for me to win races anytime soon, though)! The year before that, I vowed to make healthier eating choices. It wasn't easy (I love to bake, after all), but I have managed to find healthy things to eat that I actually enjoy.

There's always the issue of telling other people about your resolutions. Should you announce your plans to your friends and family (or on social media) in the hopes that others will be supportive? What if they're not? Or worse, what if they tell you that you're crazy and you don't need to change at all? There's nothing worse than wanting to make a change and have someone else pooh-pooh your ideas.

But the toughest resolutions of all are those that can't wait. You know what I'm talking about—the ones that need to be made right now! You shouldn't wait until New Year's – you need to take immediate action.

Preston North, the hero in The Best of Me, had one of those resolutions. After a four-day blackout bender, he came to grips with the fact that he's an alcoholic, and simply quit, cold turkey. For Press, resolving not to drink is something he has to deal with each day. It's not so much a choice as a necessity, as he knows he can't control his behavior when alcohol is in the picture.

Press's relationship with alcohol is complicated, but so are his relationships with his friends and family. His family, especially his grandfather, disapproves of his drinking, but only because it could harm the family name (and by extension, the family business). Press's best friend is supportive of his efforts to quit, but his mom is in complete denial that Press even has a problem with alcohol. And then there comes the issue of telling other people that he's an alcoholic and can't have a drink. Press has kept his issues pretty quiet, but when he meets Jane Pringle, a gentle single mom, he feels comfortable telling her. How Jane handles this information—and how the two of them manage Press's daily resolution together—is something they need to work through and ultimately bond over.

Which brings me to my final point. While many resolutions are solo projects—exercise more, eat healthier, work smarter—some require a little help from others. For example, this year, I am hoping to do a collaborative writing project…but of course I need a willing partner to make it happen. I'll keep you posted as to how that goes. In the meantime, if you made a resolution, stick with it! I'll be rooting for you!

Thanks for blogging at HJ!
Giveaway:

e-Copy BEST OF ME by Elisabeth Barrett
To enter Giveaway: Please complete the Rafflecopter form and Post a comment to this Q:

What resolution(s) did you make for this year?
Book Info:
In the follow-up to Once and Again—hailed by bestselling author Claudia Connor as "a beautiful second-chance love story"—Elisabeth Barrett returns to the Briarwood, an unforgettable place where legacy and longing make dreams come true.
Jane Pringle never meant to fall for her boss. After landing a job as a pastry chef at the exclusive Briarwood Golf and Yacht Club in Eastbridge, Connecticut, she just wants to keep her son in a good school district and find some peace and quiet, far away from her manipulative ex-husband. But when Briarwood's charismatic co-owner takes an interest in her, Jane's best-laid plans go awry . . . in the sweetest way possible.
Rich and handsome, the grandson of one of the most powerful men in New York City, Preston North hasn't lived quite the charmed life everyone believes. His family taught him everything he needs to know about betrayal—and Press wants no more of it. What he wants is Jane. The gorgeous single mom is selfless and kind, plus she's got a backbone. To win her trust, Press just needs to shake off his playboy reputation.
They've each been burned in the past. But now Press and Jane will have to choose between letting their fears get the best of them . . . or breaking free and following their hearts.
Book Links:

Meet the Author: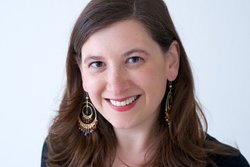 Elisabeth Barrett lives in the San Francisco Bay Area and spends her days teaching, editing, writing sexy contemporary romance, and enjoying time with her sometimes-bearded husband and three spirited children. She is constantly perfecting her home-work-writing juggling act, but in her free time she loves to hike open space preserves, grow orchids, bake sweet things her husband won't eat, and sing in grand choruses.
To find out more about Elisabeth and her books, please visit her website at http://www.elisabethbarrett.com or subscribe to her newsletter at http://eepurl.com/u05tH.