Today it is my pleasure to Welcome author
Michele Hauf
to HJ!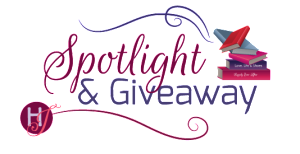 Hi Michele and welcome to HJ! We're so excited to chat with you about your new release, The Billionaire Werewolf's Princess!
Please summarize the book a la Twitter style for the readers here: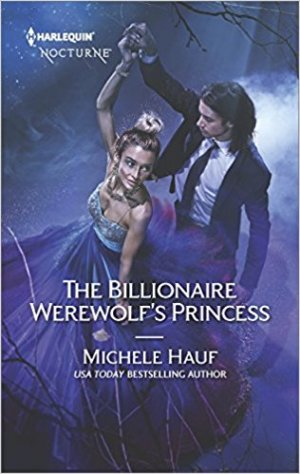 He's a billionaire werewolf with a secret. She doesn't know she has a secret. Can they save helpless infants from being stolen by faeries? Or will their secrets interfere?

Please share the opening lines of this book:
Okay, I cheated because you all need just a few more than five lines to start…
Indigo DuCharme's chin wobbled as she held up her head and bravely looked over the busy ballroom. She stood at the top of a stairway that curled down to the marble dance floor. Her heart pounded so loudly she couldn't focus on the waltz played by the orchestra. Her eyes threatened to tear but she blamed it on the brilliant glints from half a dozen chandeliers suspended above the dancers.
Clutching her pink tulle skirt with both hands, her fingers toyed with the embroidered red poppies she'd added days ago. She'd also sown a pocket in the skirt to keep her cell phone. She forced herself not to check her text messages again. For the sixth time. Or maybe the thirteenth time. Because…
He had jilted her.
Please share a few Fun facts about this book…
I succumbed! This title is everything readers may know and love about Harlequin's book. Full of keywords designed to attract the reader and tell them exactly what is in the book. So it's got everything. A billionaire. A werewolf. A princess. What more do you need? Read on, and find out!
I brought back a favorite character, Never, from a previous story (he first appeared in The Vampire Hunter, and then The Witch's Quest). Can't get enough of that goth faery/vamp.
My love for French macarons shows, yet again, in this story.
This is probably my first heroine who is all about the glitz and glamour. She loves a good charity ball because that is opportunity to dress up!
Yes, I did have to eat a lot of mochi ice cream to do research for this book. A necessary sacrifice for the greater good, don't you think? 😉
What first attracts your Hero to the Heroine and vice versa?
Oddly enough, the fact that the heroine wanders into the hero's life, ballgown in tatters and missing one shoe, gives him notice and from then on he isn't able to stop thinking about her.
The heroine was a little drunk when she first met the hero, but she will never forget those muscles and that sexy face. So it was purely physical attraction at first glance, but that works, doesn't it?

Using just 5 words, how would you describe Hero and Heroine's love affair?
fun, weird, secretive, adventurous, trusting.

The First Kiss…
Okay, so in the previous chapter Ry is thinking how great it would be to kiss Indi, but she's asking him some very delving, important questions, so he gets distracted from the idea of kissing her. And then she asks him point blank: What are you?
So the next chapter goes like this…
"I should have kissed you when I was thinking about it," Ry said.
Indi's jaw dropped open. The man had been… "You were thinking about kissing me?"
He nodded. Smirked. A sexy move that crinkled the corner of one eye. "Just now."
Indi forgot her question. Had she asked him something? The man wanted to kiss her? "Then why are you standing there staring at me?"
His smirk curled to an outright grin. And as he leaned forward, kiss forthcoming, the delicious aura of him surrounded Indi with a fresh, outdoorsy gush of man and might. Overwhelmed by his stature and the sudden glee that invaded her core, she could but remember to close her mouth as his lips touched hers and one of his hands slid across her back to firmly take her in hand.
This was a slow and focused seduction of her senses that lifted Indi onto her tiptoes to taste his lips, his teeth, his tongue. He clutched her tighter and deepened the kiss. The move made her feel safe and owned, yet also alive and sensual. The man knew how to hold a woman.
Gliding her hand up his chest, her slipped her fingers through the ends of his long hair and clutched at it, inadvertently pulling him closer to her, into her, if possible.
She sighed against his mouth as he tilted his head to change up their angle. And when his other hand slid down her hip and over her ass, Indi couldn't resist lifting a leg to hook at his hip. And then the other leg. He held her there, wrapped about him, sinking into his taste, his smell, the hardness of his body and the gentle control of holding her.
Something perfect about this moment. But she wasn't going to analyze right now. Now was for pressing her breasts against his chest. Her nipples hardened and the man who held her groaned into their kiss. It sent an erotic hum through Indi's system. She rocked her hips forward, wanting the sensations to travel deep, and knowing she was growing wet. Just from a kiss. A stunning, all-consuming kiss.
Of a sudden, Ry broke their connection and said, "Whew!"
Without revealing too much, what is your favorite scene in the book?
It's actually the aftermath of a battle scene, and I love it because they've just come from a fancy ball and are in tux and elegant gown as this begins:
They arrived in FaeryTown to find Never battling three collectors, a short sword in one hand, and a loaded crossbow in the other. He signaled to Ry then pointed toward a mass of darkness oozing through the torn fabric in the sky.
This was going to be a battle. And Indi wasn't so much scared as pumped with the adrenaline racing and stirring in her wings. So much so, that her feet lifted from the ground, and as Ry gave the battle charge, she soared toward the approaching collectors.
If your book was optioned for a movie, what scene would be absolutely crucial to include?
Eyelids flashing open, Indi darted her gaze about the room. She was lying on the floor? Not a familiar floor, either. She didn't have hardwood in her home. And…what had she hit her head on?
Rolling to her side, she realized she still wore the ball gown. The beaded leaves on the bodice crunched as her body turned on the wood floor. Above her stretched a flat piece of wood, supported by a table leg…
"Why am I lying under a table? Oh…."
It hurt her brain to talk. Had someone taken it out, rolled it across the ground like a petanque ball, then shoved it back in through her ear? Mercy, what a bender. Champagne hangovers were the worst!
But this didn't look like her friend Janet's floor. And Janet had moved to New York two months ago.
Where was she? And how had she gotten here?
"When I got up this morning I couldn't figure why you were under the table," a male voice suddenly said.
A pair of bare feet, with a slouch of blue jeans hanging over them, stopped but a foot from her face. Indi placed both palms on the floor before her and craned her head up as far as she could manage, but her neck ached so her line of sight only stretched as far as his crotch. Not a terrible sight to wake up to. Just…unexpected.
She dropped and rolled to her back.
"You insisted on crawling under there after I deposited you on the couch last night," he said. He bent to display two mugs. "Coffee?"
Heartbeats suddenly racing, Indi inhaled deeply a few times to calm her panic. But really, she should be panicking. "Where am I? Who are you? I uh…"
"My name's Ryland James. I don't know your name. You were buttered when I found you last night."
Buttered? Hell yes, she'd been so drunk.
"When you found me? What the hell? What did you…?" She winced. No, she was still dressed. Which didn't mean much. If the man had had his way with her while she had been inebriated…
"You stumbled onto a strange scene," he said, sitting on the black leather sofa and setting one coffee cup on the floor near her shoulder. "I wanted to bring you home, make sure you were safe, but I didn't know where you lived. And…after a bunch of wild and craziness you passed out. For the night."
She closed her eyes and slapped a palm to her chest. Wild and crazy? Seriously? She'd let that bastard Todd get to her that much? And now she was lying on the floor in a strange man's home.
The coffee smelled deceptively good. But from experience, she knew if she drank any she'd get sick. Hangovers were never kind to her.
She spoke her fears, "I need to get out of here."
Readers should read this book …
If they love sexy werewolves and fun, adventurous romance. Toss in a goth faery with a penchant for macarons, a whole lot of fancy ballgowns, a romantic interlude in the swimming pool, and dangerous faeries come to steal children.
What are you currently working on? What other releases do you have planned?
Well, 2018 is the final year Nocturnes will be published. I handed in my final Nocturne a few months ago. I was fortunate enough to sell two books to the Intrigue line, so right now I'm trying something entirely new (no vamps or werewolves on the page) with romantic suspense.
June – The Billionaire Werewolf's Princess
Sept – Tempting The Dark
Dec – This Strange Witchery (last Nocturne EVER!)
Mar '19 – Storm Warning (Intrigue)
I also have a re-release planned for Familiar Stranger, which was part of a 4-author series titled Dark Enchantments. Watch for all 4 authors to release those books this summer!
Thanks for blogging at HJ!
Giveaway:

3 copies of THE BILLIONAIRE WEREWOLF'S PRINCESS, to 3 winners. US only, please.
To enter Giveaway: Please complete the Rafflecopter form and Post a comment to this Q:

This story is about identity. I always wonder if readers like to identify with the heroine as they are reading. And if so, what if your favorite heroine/hero to identify with?
Excerpt from The Billionaire Werewolf's Princess:
It was a Saturday night. The Moulin Rouge and the Pigalle area featuring assorted strip clubs, and the sex shops weren't far off. People were out partying, drinking, making general merriment, and even not so general merriment.
Wishing he were holding a drink instead of flexing his fingers in ready to wield an enchanted weapon, Ry stood in FaeryLand, sword sheathed at his back and hands shaking at his sides. He shook because it was the night following the full moon and his werewolf was jonesing for release like a drug addict hungered for the needle. And the only way to subdue that jittery need was to shift. Or to have sex until he was sated.
But he wasn't having sex with a pretty blond woman who liked to wear cat ears and could eat as many nachos as he could at one sitting. No, he was waiting for some creepy, sparkly creature to come charging for him, talons flashing in the moonlight, intent on taking out the werewolf who stood between it and human babies.
Something wrong with that scenario.
Beside him stood Never, the half faery/half vampire who had been sired by the same faery Ry had. Never stood as tall as Ry but was lanky and dark. He did not spare the guyliner. Ry was sure the man had to blowdry his hair to get it to stand up all spiky on the top like that. Add in the black shredded jeans, boots, and chains and spikes all over his clothing? Ry thought he looked like a goth reject from The Rocky Horror Picture Show.
"Doesn't it hurt to sit?" Ry had noticed the spikes that formed a spade on his brother's ass pocket.
"Depends on who I'm sitting on," Never said drily.
He wasn't a big talker. At least, he and Ry hadn't quite found their groove yet. They didn't go out of their way to spend time with one another. And that was only because Ry sensed the man liked to be alone.
He'd met him years ago, here in FaeryTown, when Never had strolled up to him and insisted Ry smelled familiar. And then he'd mentioned their father's name and they'd had a drink and hadn't actually hugged and promised to call one another every weekend but they had become as amiable as two weirdos could be.
"I seriously have not noticed anything out-of-the-ordinary over the past few weeks," Never said. "Course, my current chick lives across the river in the fifth." Moonlight gleamed in his violet eyes. Eyes that sported red pupils. "I've never seen what you call a collector. And I do spend a lot of time in FaeryTown."
Ry checked his wristwatch. "In three minutes you'll be a believer. Pay attention. I need to know where they're coming from and, most importantly, who is sending them. I can't keep up this slaying for much longer."
"What's wrong if a few human babies go missing?"
"Really?" He cast Never a look of disdain.
His brother shrugged his shoulders. "They're so noisy and smelly."
"Remind yourself to always use condoms, all right, bro?"
"What's a condom?" Never chuckled and nodded. "You think I want to take after our dad? Byblows spread all over the world and in two realms? For all we know we've got siblings in Daemonia, too. Make that three realms!"
"I do know one of The Wicked is related to us. So it is possible." The Wicked were half demon/half faery. Faeries hated demons, and the half-breeds were ostracized to a strange and distant part of Faery. Most escaped to the mortal realm for freedom from such oppression. "Think she married a werewolf, actually."
"Right, that's Beatrice," Never said. "I've met her. She rocks. You want me to introduce you to her?"
Ry hadn't any burning desire to gain siblings, but he wouldn't push them away either. "Too busy at the moment. Check with me in a few months. Here one comes."
They watched as the fabric between Faery and the mortal realm undulated, sparkled, and spit out a collector.
"Wow," Never said. "Now that's working the glam goth look."
Excerpts. © Reprinted by permission. All rights reserved.


Book Info:
Ryland James is a wealthy philanthropist. He's also a werewolf, and the son of the Faery king. Indigo DuCharme seems like a typical socialite, but as she moves deeper into Ry's world, something in her awakens—something she never could have imagined. She'll need to accept her true nature if they're going to have a chance at love, and if they're going to protect human children from the sidhe.
Book Links: Amazon | B&N | iTunes | Goodreads |


Meet the Author: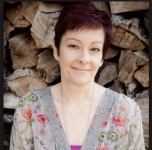 Award-winning author Michele Hauf has published over 80 novels in historical, paranormal, and contemporary romance, as well as writing action/adventure as Alex Archer and erotica as Michele Renae. The launch author for numerous series at Harlequin, she likes writing in a variety of genres and instead of 'writing what she knows' prefers to write 'what she would love to know and do' (and yes, that includes being a jewel thief and/or a brain surgeon).
Website | Facebook | Twitter | | Instagram |