Today it is my pleasure to welcome Entangled debut author

Victoria James

to HJ!
Hi Victoria, welcome to HJ!
Hi Sara! Thank you so much for having me-I just love your blog, and I'm thrilled to be here ☺
Victoria for my readers who may not be familiar with your work, could you tell us a bit about yourself?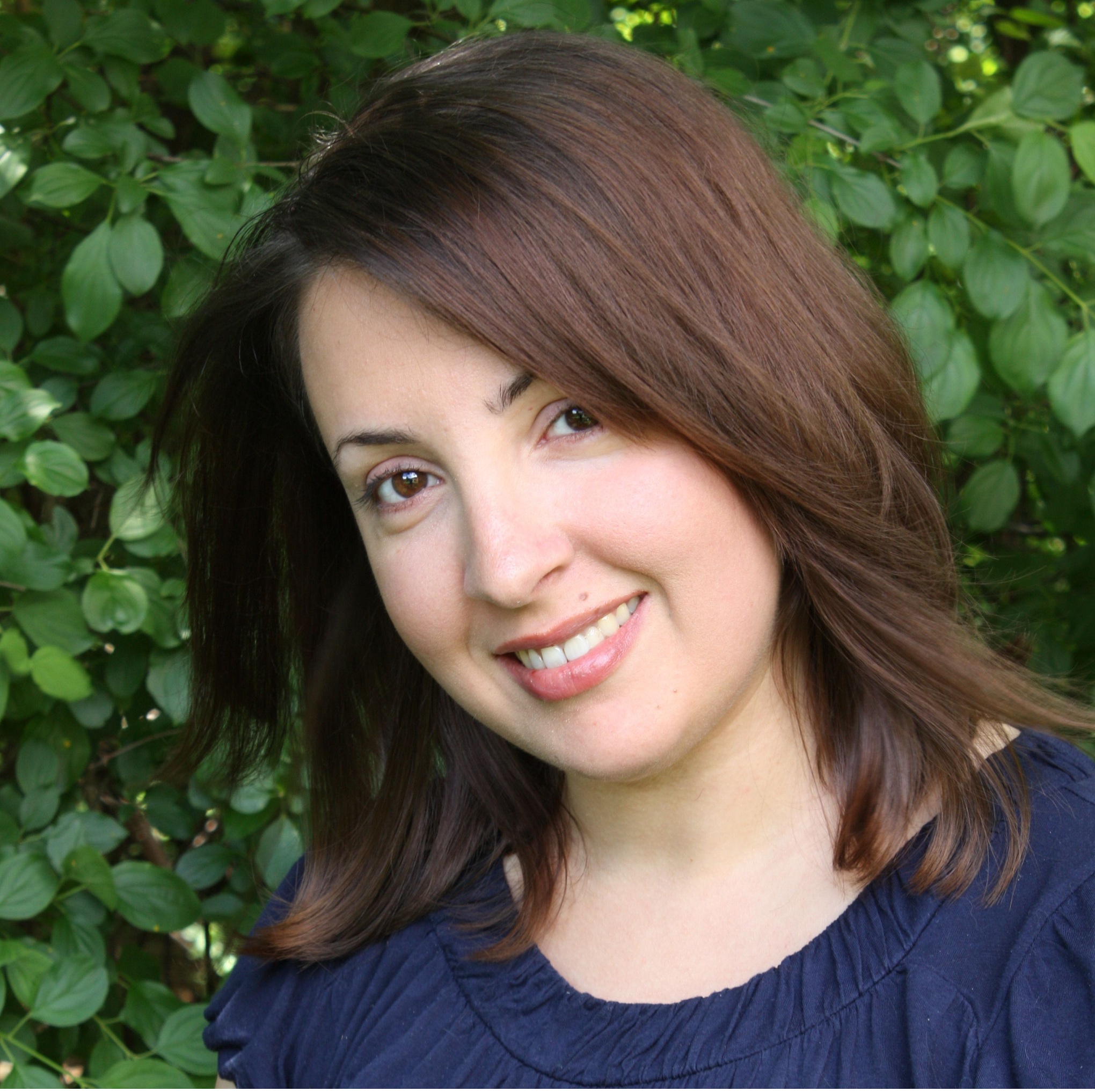 Sure! I'm an Interior Designer/Small business owner…and now a published Romance Writer ☺ I'm a wife, and mom to two young children, living near Toronto, Ontario. I write contemporary romance for Entangled, Indulgence. THE BILLIONAIRE'S CHRISTMAS BABY is my debut book.
If you had to pick one book that made the biggest impression on you in 2012… ? Why?
Well, I'll start off by admitting, I haven't read as much as usual this year, but being the Christmas Junkie that I am, was on the hunt for a great Christmas read. My friend and fellow writer, Jennifer Faye, mentioned Robyn Carr so I picked up MY KIND OF CHRISTMAS and loved it. And I've found a new author to love, so that was an added bonus ☺
What does the word "Romance" mean to you 🙂
Hmmm…Passion, emotion, love, laughter…oh, and maybe a little sacrifice too-I do love a little drama 😉
What are you currently working on? What can we expect from you in 2013?
2013 is shaping up to be an exciting year! I have a trilogy-THE MANNING BROTHERS OF RED RIVER-coming out with Entangled, Indulgence this year. The first book in this series comes out next month (March). The books are set in the small, fictional town of Red River, and follow these men and the women that ultimately capture their hearts. I absolutely adore reading and writing small-town settings, and all the lively supporting cast that goes with them, so this series is very special to me.
Let's talk about your new release 'The Billionaire's Christmas Baby' If you had to sum up the book for the reader here…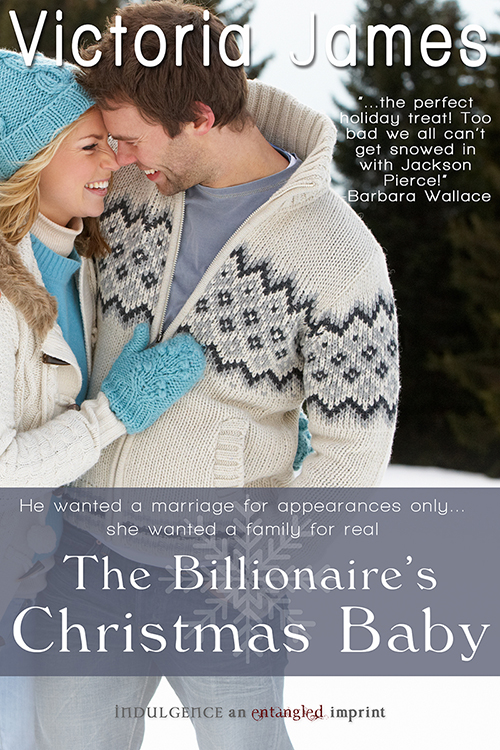 It's an emotional story that deals with forgiveness, redemption, and ultimately the power of love. Jackson Pierce had a perfect childhood-until a death changed everything. The tragedy shattered his family, and he grew to hate the holidays, and everything that reminded him of the people he had lost. Hannah Woods, the woman who is about to challenge all his beliefs, grew up with nothing, with no one. And yet, it is Hannah who teaches him the importance of family ties, and the power of forgiveness. Somehow, the two of them must overcome their pasts and find a way to be the family that both of them secretly desire…
What was your inspiration behind this story?
A few years ago, surrounded by my extended family, I started wondering about how much of whom I was today, was shaped by the people around me. I had always known the love of parents, grandparents, aunts, uncles, siblings, cousins. But what if I hadn't? How would that have changed me? And that thought triggered the characters in THE BILLIONAIRE'S CHRISTMAS BABY. How would different people react to the holidays if they didn't have a family? If they had no one? Would they build walls around themselves? Or would they be in a perpetual search for a soul-mate, for love? The hero and heroine that took shape in my mind became larger than life. Their pain, their need for acceptance and unconditional love tugged at my heartstrings until I was forced to find a way to create a happily-ever-after for the three of them! And of course, it would have to take place during the holidays!
If you had to pick your favorite scene from 'The Billionaire's Christmas Baby'
… Hmmm…that's a tough one because they were really intense but fun characters to write, but I think it's when Hannah thanks Jackson, after their wedding. I loved writing this scene because it evolved so naturally-she's about to make a sarcastic comment in order to keep her distance from Jackson, but instead she is overcome by everything he has done for her. She thanks him and I think it's a turning point for Hannah-she's finally letting him in. And of course Jackson is surprised by her candor…and well, one thing leads to another…;-)
Who would play Jackson Pierce and Hannah Woods in the movie version of your book? And why?
Christian Bale would play Jackson Pierce. I think because he has the brooding looks and the killer smile that I identify with Jackson. Anne Hathaway would be Hannah because she has vulnerability yet a very strong aura to her as well.
Thank you so much for having me on Harlequin Junkie, Sara! This has been so much fun!
Thanks for the fab interview Victoria 🙂
Giveaway: Victoria will be giving away a copy of 'The Billionaire's Christmas Baby'
To Enter giveaway: Please complete the Rafflecopter form below and post a comment to this Q: 

Do you have a 'keeper' shelf filled with your favourite books? Do you go back and re-read them, or do you just hold onto them for sentimentality sake?
An excerpt from 'The Billionaire's Christmas Baby'
Hannah tore the zipper of her purse open, acutely aware that Jackson wandered around the room. She wasn't going to get any studying done. So she looked for her favorite book to settle in front of the fire with. She looked up when she heard a rough sigh.
"What's this?"
"What's what?" She looked down to see that one of her books had fallen out of her bag and was now in Jackson's large, tanned hands.
She snatched it. Or tried to snatch it. "Let go."
He moved back a step, taking the book with him. She felt her cheeks ignite like a torch. He flipped it over and began to read the back blurb. The book was her favorite holiday read, but it was as personal to her as her past. Books had gotten her through many years of loneliness. They kept dreams alive inside her soul and taught her of love that always seemed so far from her reach. And until this moment she'd been glad it was with her. Ever since she could read, she was never without a book, especially at night, when all the disappointments haunted her mind as she tried to fall asleep. She'd huddle down under threadbare covers, in a room that never truly felt safe, and let herself be carried away to places where dreams actually came true. The words in her books would drown out the endless voices in whatever home she lived in. Her one drab red suitcase was filled with favorite books, each promising her an escape from her real life and she brought it with her to every home.
Seeing the book in Jackson's hand bothered her. It was too personal. She tugged at the book again. She thought she spotted the corner of his mouth twitch with a hint of a smile. She placed her hands on her hips and used her sternest voice. "Give me back the book."
He lifted his head. "Romance, huh? I wouldn't have you pegged as a romance reader."
She narrowed her eyes. "That happens to be one of my all-time favorite books, so if you'll excuse me." She grabbed the book from his hand. "I'd like to put it back in my bag."
He held up his hands and grinned boyishly, with an expression completely at odds with the angry, standoffish man that she was getting used to.
"It's nothing to be embarrassed about."
She frowned at him. The way he said it made it perfectly clear that he thought she should be very, very embarrassed. "You should probably read that book and take a few pointers on how to act with a woman." She couldn't believe she'd said that aloud.
He threw back his head and laughed.
She fought the urge to smile that gripped her out of nowhere. But it was tough, because his laugh was deep and a little throaty and a whole lot sexy. It transformed him.
He stopped laughing, but his smile remained, his perfect white teeth gleaming. "Really? So you think I'm lacking in the skills necessary to attract a woman?"
She crossed her arms in front of her. "Well, you did slam a door in my face."
He stopped smiling. "I did not slam it. I closed it."
"Twice. You slammed it twice," she said holding up two wiggling fingers.
He scowled at her and jammed his fists into his pockets.
"And then you yelled in my face, using your height and… er… largeness to intimidate me."
"I was not trying to intimidate you."
"And left me out in a blizzard."
He rubbed the back of his neck and then looked up at the ceiling. She could swear he counted to ten silently. "I came after you."
"And then let me fall because you had to hold the windshield scraper."
His eyes narrowed and his jaw clenched and unclenched. "I was not trying to hold the scraper, I was trying to convince you to come inside."
"And ruined all my Christmas cookies."
"I helped you pick them up. I had no idea there were cookies in that tin."
"Whatever, Jackson, you definitely don't know how to treat a lady." She grabbed her bag and dropped the book back in. There was a power and energy that emanated from him that was impossible to ignore.
"Hannah, if you weren't connected to my family, there would be no doubt in your mind that I know how to treat a lady."
She knew her neck and face were red. Jackson was obviously the type of man who would have no trouble attracting women, but hearing the words come out of his mouth made it sound delicious, decadent.
"Nice line." She kept yanking at the zipper of her bag, wishing it would close.