Today it is my pleasure to Welcome author
Emma Hart
to HJ!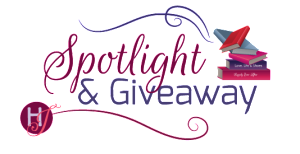 Hi Emma and welcome to HJ! We're so excited to chat with you about your new release, The Bookworm's Guide to Dating!

Hellloooooo!!!!!

Please summarize the book for the readers here: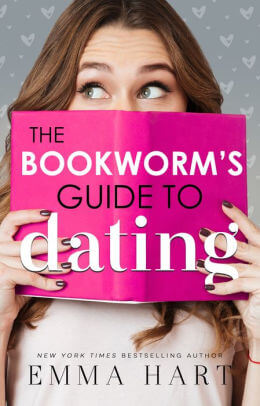 Where do I start…
The Bookworm's Guide to Dating is a hot mess of ducks, pensioners, bookstore shenanigans, and two friends ( also her brothers best friend) who are so perfect for each other but they can't seem to get on the same page.
A perpetually awkward bookworm meets a hot construction worker who only wants to help her find the perfect date, or does he…

Please share your favorite line(s) or quote from this book:
"Being a considerate human being is so overrated."

"If my life were a romance novel, this would be the moment when I'd look at my brother's best friend as anything other than, well, that. But my life wasn't a romance novel, so here we were."

"Rule Fourteen: Life has cliffhangers, too."
Please share a few Fun facts about this book…
THE DUCK PARADE!!!!
It is the most fun scene and I absolutely loved writing it.
What you can expect? A shit storm of crazy pensioners who drink and cuss too much all participating in a duck parade (yes, I said Duck Parade) by the pond of their nursing home.
What first attracts your Hero to the Heroine and vice versa?
Josh has been in love with Kinsley for a long time, but it isn't until she decides to try online dating that he actually does something about that attraction. Kinsley is after all, Josh's best friends little sister, and sisters younger or older are off limits…
Kinsley started to see Josh as more than a friend when he started helping her setup her online dating profile. She was blissfully unaware of Josh's feelings for her and instead went on some online dates to try and find "The One".
Did any scene have you blushing, crying or laughing while writing it? And Why?
Again, THE DUCK PARADE!!!
There's just something about pensioners, booze and farm animals.
"Grandma!" Saylor snapped.
"We told you that one was a male! Why is he in a dress?" I looked over toward the ugly brown duck we'd all insisted was a male—that our Internet searches had insisted was a male.
He was in a pink dress and yellow bonnet that was undoubtedly Mabel's pick, and he was hobbling along in the front of everyone else.
This was… alarming.
One duck wore a tuxedo-style outfit, complete with bow tie.
The one that followed was in a floral blue dress and apron right out of Little House on the Prairie, and the one after that was a duckling in a pink tutu and—A unicorn horn?
I was done here.
Readers should read this book….
Readers should read The Bookworm's Guide to Dating because Josh and Kinsley are EVERTYHING!
They will give you all the feels and the hot and steamy sexy times!
What are you currently working on? What other releases do you have in the works?
I am currently working on book two of the Bookworm series, The Bookworm's Guide to Faking It. You met Holley in The Girl Next Door but in The Bookworm's Guide to Faking It you will get to know her and the man that sets her on fire (in more ways than one) even better.

Thanks for blogging at HJ!
Giveaway:

Don't miss out on your chance to win a SIGNED PAPERBACK of The Bookworm's Guide to Dating!
To enter Giveaway: Please complete the Rafflecopter form and Post a comment to this Q:

If you could own a bookstore with your besties, what would you name it?
Excerpt from The Bookworm's Guide to Dating:
ME: Want me to find you another date?
KINSLEY: Meh. I've been chatting to that other guy and I don't really like him.
ME: What's wrong with him?
KINSLEY: He tried schooling me on Harry Potter.
ME: Whoops.
KINSLEY: I might have gone full bookworm on him.
ME: So do you not like him, or did you scare him off?
KINSLEY: Look, Cupid, if someone can't take me going full bookworm, they don't deserve me anyway.

I was inclined to agree with her.
That said, my job was rapidly becoming a trek up Mount Everest.
Maybe it was time for me to resign.

ME: I can't keep getting you dates just for you to scare them off.
KINSLEY: He said the movies were better than the books, Joshua. I can't let that go. That's blasphemy. If I were Queen, he'd be hung for treason for saying that.
ME: Well thank God you aren't Queen.
KINSLEY: I don't know. I think I'd be a good Queen.
Excerpt. © Reprinted by permission. All rights reserved.


Book Info:
What I wanted for my birthday: Books.
What I got for my birthday: my brother's best friend playing matchmaker.
Let it be known that I, Kinsley Lane, am one hundred percent against being set up with somebody.
And I'm one thousand percent sure that Josh Carter is not the man to find me a boyfriend.
I mean, if I'm so great, why isn't he the one dating me? (For the record, I don't know the answer. That's just what the guy on the internet asked.)
Still, I'll humor him. If I go on his little dates, he'll teach my bookish, introverted self how not to be totally, completely, utterly, unforgivably awkward on every single one of them.
And all I have to do is fall in love with one of the lovely gentlemen he's serving up for me on a silver platter–all of whom fit my very specific guidelines.
Simple, right?
It would be.
If only I could stop falling for Josh.
Book Links: Book Links: Amazon | B&N | iTunes | kobo | Google |


Meet the Author:
Emma Hart is the New York Times and USA Today bestselling author of over thirty novels and has been translated into several different languages.
She is a mother, wife, lover of wine, Pink Goddess, and valiant rescuer of wild baby hedgehogs.
Emma prides herself on her realistic, snarky smut, with comebacks that would make a PMS-ing teenage girl proud.
Yes, really. She's that sarcastic.
Website | Facebook | Twitter | Instagram | GoodReads |