Today it is my pleasure to Welcome author
Hope Ramsay
to HJ!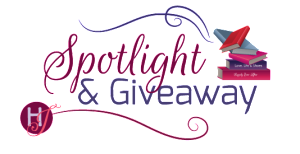 Hi Hope and welcome to HJ! We're so excited to chat with you about your new release, The Bride Next Door!
Please share your favorite Scene from The Bride Next Door: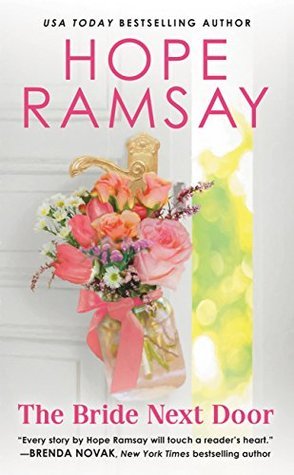 In my latest novel, The Bride Next Door, a sadder-but-wiser woman meets her match with a younger man who is a player. My heroine, Courtney, is far from perfect. After many years searching for Mr. Right she's become so jaded by the male gender that she's created a classification system for all men. It's not very sympathetic to the guys. Her long, frustrating search for love has turned her into a man basher.

Obviously this has to change before she can find Mr. Right. She'll have to rethink the whole approach of putting guys into pigeon holes before given any of them a chance. In the following scene, which is my absolute favorite in the book, she takes her first step toward realizing that the hero, Matt, is more than just a player, or a Hook-up Artist, as she calls him.

This epiphany comes at the local bar in Shenandoah Falls, Virginia, called the Jaybird. And the bar's owner, Juni Petersen, plays the role of poor man's psychiatrist, as bartenders have been known to do, but Juni, also has the knack of reading auras and isn't afraid to tell her customers what's going on in their lives.

I love the scene on so many different levels. Not only because it's the moment Courtney starts to realize that Matt has more going for him than she thought. But I also had a blast poking fun at the stereotypes and memes that we all fall prey to—the kind of group-think that gets in the way of real relationships.

So here it is, Courtney at the Jaybird Bar talking with Juni Petersen, the new-age bartender, about Matt, the guy who has just moved in next door:
Courtney Wallace stared down at her Manhattan and wished she'd ordered something different. Something she'd never tried before. Something without cherries maybe. Or without whiskey.
"You've hardly touched your drink. And your aura is ominously gray." Juni Petersen leaned on the inner side of the bar and gave Courtney a gentle, dark-eyed gaze.
"I do not wish to talk about it," Courtney said, lifting her drink and taking a sip.
"Okay, but I'm just saying that a thread of dark gray is threatening the yellow around your head."
Courtney put her drink down with a thump. "Not tonight, okay? I concede that my life is crap. I don't need anyone to read my aura to give me that newsflash."
"What's wrong?" Juni asked, cocking her head to one side. Real concern radiated from her sober gaze.
"All my friends are married, and all of them are expecting babies, and my kitten fell for a lothario. I mean, how pathetic is that? I'm even a failure as a crazy spinster cat lady."
"Ah. I understand." Juni nodded.
Courtney hated when Juni behaved like some kind of Buddha, enlightened but unwilling to share. "You know, Juni, I don't see you going out on any dates."
"Maybe I don't want to go on dates." Her eyes drifted to the left.
Courtney wanted to get right up in her face and say, "Liar, liar pants on fire." Instead, she said, "That's what we all say."
Juni nodded. "Yeah, I guess we do."
Courtney pointed at the Jaybird's owner. "You need to find a manager. As long as you're stuck behind that bar, you're never going to have a life."
Juni nodded. "I've come to that conclusion myself, and I'm already taking steps to change my life. So the question is: What about you?"
"Well, I tried to adopt a cat."
Juni rolled her eyes. "That doesn't count. That's just trying to conform to some stupid meme that isn't true anyway. And besides, not everyone is a cat person."
"I was making progress with the cat until Matt Lyndon moved in next door. Honestly, the guy seduced my cat."
"Really? I don't see him with cats."
Courtney pulled the cherry from her drink and popped it in her mouth. A moment later she said, "Now that the kitten has moved into his house, Matt has two cats. And you know what?" Courtney picked up her drink and took another healthy swig.
"What?"
"Single guys with cats is a thing. Who knew?"
"Really? I always thought guys with cats were, I don't know, kinda wimpy or something. But I guess you're right—if the single cat lady meme is stupid, then so is the single cat man meme, right?"
Courtney nodded her head. "I kid you not, there are articles all over the Internet about men with cats. The new consensus is that these men are hot. I don't know what to do with this. I mean, Matt is clearly a Hook-up Artist, but he also classifies as a Cat Guy. And according to many sources, a girl could do worse. I mean, think about it. A Cat Guy would have to clean the cat's litter box and pick up hair balls. That has huge implications."
"You're right. I never thought of that before."
"And a guy with a cat isn't always trying to prove how macho he is either."
Juni nodded. "Uh-huh. That's true. Matt's very confident in his masculinity."
"And, when you think about it, a Cat Guy is probably super sensitive to people's moods."
"You mean like when we get grumpy on a monthly basis?"
"Uh-huh. I think that's important."
"Yeah, it probably is."
"And a Cat Guy isn't super needy either. I mean he has a cat, not a dog, right?"
"Yup, definitely." Juni continued to nod with a goofy smile on her face.
"Damn. I could probably go for a Cat Guy, if it weren't for the cats."
"Since when do you have a problem with cats?"
"Since my kitten. The little stinker." Courtney propped her head on her fist and drew circles in the condensation from her glass. "He ran away after only five days in my care."

Excerpt. © Reprinted by permission. All rights reserved.
Thanks for blogging at HJ!
Giveaway:

Print copy of The Bride Next Door (Chapel of Love) by Hope Ramsay
To enter Giveaway: Please complete the Rafflecopter form and Post a comment to this Q:

So here's a question for you. Which do you think is hotter as a book boyfriend? A Cat Guy, or a Dog Guy? Or do you prefer one who swings both ways?
Book Info:
Courtney Wallace loves her job as a wedding planner, but she's almost given up on her own happily-ever-after. She certainly doesn't it expect to find it with Matthew Lyndon, the hotshot lawyer she overhears taking a bet to seduce her. She's not amused by the challenge, but she decides to play along–after all, what better way to beat him at his own game?
Matt never intended to take the bet seriously. And moving next door wasn't part of his strategy to win-it was just a happy coincidence-but the more he gets to know Courtney, the more intrigued he becomes. When fun and games turn into something real, will these two decide they're in it to win it?
Buy: https://www.forever-romance.com/titles/hope-ramsay/the-bride-next-door/9781538712870/


Meet the Author: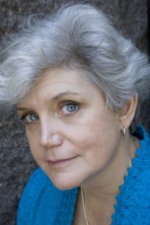 Hope Ramsay is a USA Today bestselling author of heartwarming contemporary romances. Her books have won critical acclaim and publishing awards. She is married to a good ol' Georgia boy who resembles every single one of her Southern heroes. She has two grown children and a couple of demanding lap cats. She lives in Virginia where, when she's not writing, she's knitting or playing her forty-year-old Martin guitar. Learn more about Hope at HopeRamsay.com.