Today it is my pleasure to Welcome USA Today Best-selling author
Susan Stephens
 to HJ!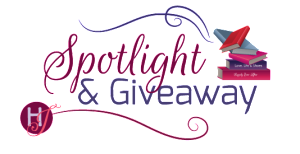 Hi Susan and welcome to HJ! We're so excited to chat with you about your new release, The Bride Wore Red At The Ladies Club!

Hi, It's so good to be back chatting with you again!

Please summarize the book a la Twitter style for the readers here: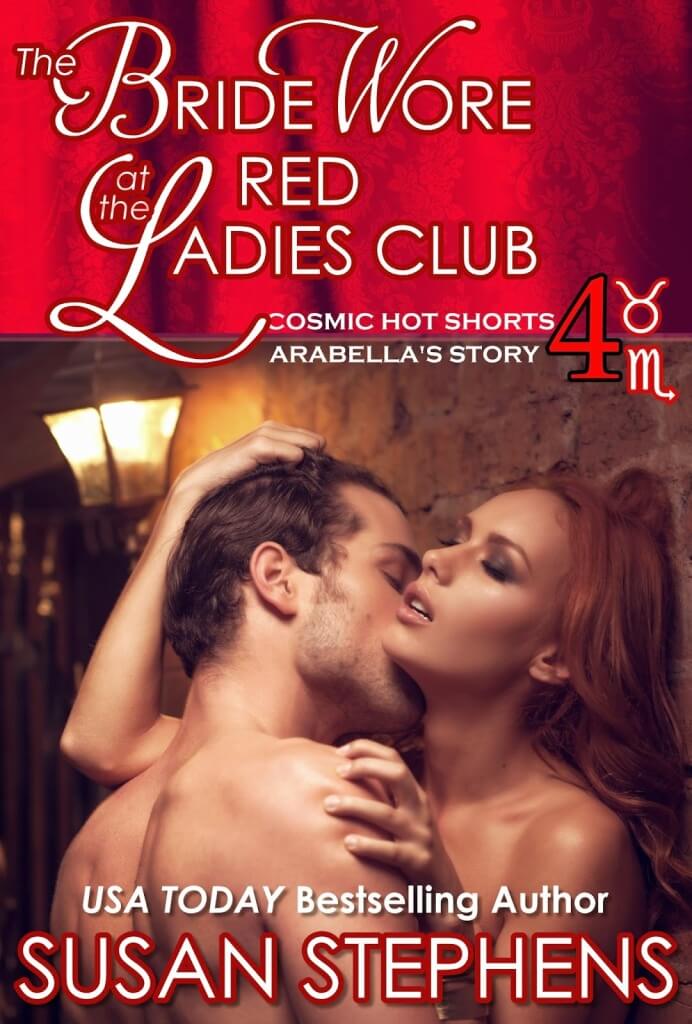 The Bride Wore Red At The Ladies Club is 4# in a series of 6 sizzling hot shorts, featuring 6 friends in search of love.

Please share your favorite line or quote from this book:
You think you're fat? Are you crazy? If I'm lucky enough to sink into a pleasure park filled with sweet lips and cushioned breasts, why would I want to exchange that for a bony stretch of wasteland?
Please share a few FUN facts about this book…
I LOVE my heroine, Arabella. She's one of the kindest members of this group of 6 friends—always looking out for others, and constantly overlooking the fact that she has a pretty grim time at home. My fingers fairly flew across the keyboard as I tried have things work out for the best, and to arrange a HEA for Arabella with a good man who can give her everything she deserves in life—including red-hot sex.

Please tell us a little about the characters in your book. As you wrote your protagonist was there anything about them that surprised you?
Both Jake and Arabella are givers, rather than takers. Whatever life throws at her, Arabella is optimistic to a fault.
Jake is a realist, but when Jake first sees Arabella he is compelled to take chances he would never normally take.
Jake is driven and highly successful, and he definitely doesn't have the time for romantic attachments… unless a very special woman happens to be in the frame.
Arabella made me happy. She made me grimly determined to give her the HEA she deserves. My fingers flew. I didn't need music or anything else to inspire me. Arabella was all I needed. And I have to thank Arabella for enjoying a lot of guilt-free chocolate…
"…a little bit of what you fancy does you good…"
Please don't take my word for it! Listen to Arabella, relax and be happy ☺

What kind of research did you do for this book?
I really didn't have to do too much research for this book, as I set the story in a familiar small town setting with a hero and heroine who leapt off the page at me. The overriding theme of these 6 short novella length stories is friendship amongst women, and as I have the best friends in the world, that wasn't too much of a stretch either.

The First kiss…
"Kissing Arabella was like sinking into a vat of warm, sweet honey. She was a delight in every way, and just waiting to be explored. He kissed her long and slow, his tongue lazily tracing the contours of her mouth, while his hands mapped the lush contours of her body…"
Was there a scene in this book that was harder to write than others?
The book just flew along. Occasionally, I was so impatient to get the words down that when I read it later, I swopped a scene around, but that was just me. Arabella and Jake had set out on an adventure and nothing and no one—not even me, was going to de-rail that for them.

If your book was optioned for a movie, what scene would be absolutely crucial to include and why?
I love the opening scene where Jake first catches sight of Arabella. She's standing in the rain, trying to decide which dress store to enter: the sensible store, or the glamorous boutique? I think is says a lot about who they are. I have included an extract later in this interview.

What do you want people to take away from reading this book?
I want readers to feel happy. I want them to believe in love, and the strength and power of friendship between women, and I want them to join me in loving Arabella's story in The Bride Wore Red At The Ladies Club.

What are you currently working on? What other releases do you have planned for 2015?
I am currently drawing up plans for my next 2 Harlequin Presents. These will be 2 stand-alones as the 2nd will be my 50th book! I can hardly believe it myself!!
Also, I have another Hot Short coming in October….
Tracey's story 5# Halloween Night At The Ladies Club
Thanks for blogging at HJ!
Giveaway: Signed book from my backlist, along with some swag, and a small gift from our premier store in the UK… HARRODS 

(This giveaway is open to an international audience)
To enter Giveaway: Please complete the Rafflecopter form and Post a comment to this Q:

What draws your attention to a cover? Design? Author name? The fact that the book is in series? Or something else?
Excerpt from The Bride Wore Red At The Ladies Club:
…She had stopped outside a clothes store full of warm, sensible outfits. He guessed this was her destination. The small guy kept pawing at her, badgering her, until finally she gave in and reached inside her purse. When she flashed a gold card, Jake wanted to open the window of the Aston Martin to yell, "Don't do it!" He just knew this was going to end badly.

The expression on the woman's face confirmed his fears. As the small man hurried away, she sucked in a corner of her bottom lip and chewed on it thoughtfully. He guessed this wasn't the first time she'd been had.

He was holding his breath, and let it out in a long, relieved stream when the woman drew herself up with purpose. She was a survivor.

He frowned when she turned in the direction of the sensible store. Right next to it was a smart boutique selling clothes for the type of woman for whom life was an adventure. The featured item in the window was a slinky, form-fitting dress in bright, unashamed red.

The redhead had reached for the door handle of the give-up-hope-all-ye-who-enter-here store when she caught sight of the silk temptation next door. She stared at it for a few long seconds.

"Don't do it!" he wanted to yell again when she turned the handle of the sensible store and walked in.
Excerpts. © Reprinted by permission. All rights reserved.
Book Info:
6 Friends. 6 Lonely Hearts. 1 Solution: The Ladies Club
One of the kindest members of the Ladies Club, Arabella thinks she is hiding a big secret from her friends. After all, her husband never hits her and gives her visible damage like Jewel's husband, or swanks around the golf club with Arabella at his side like Jane's ex-husband – (although Jane always had to walk one step behind). Arabella's husband is far more subtle, setting the stop-watch for her showers and deriding her when there is no one around to hear.
Can the most unlikely of suitors step in to save Arabella? Or will Arabella beat him to the gun, saving the day yet again for everyone, including her suitor and the Ladies Club?
Meet the Author: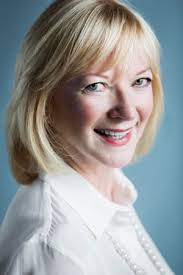 Susan Stephens is a USA Today Bestselling author, with sales to date of over 8 million romance books, translated into over 25 languages across the globe.
Next year Susan will celebrate her 50th book for Harlequin Mills & Boon, and 12 very happy years of writing and sharing her dreams with readers around the world.
Susan lives in the UK on the wild Yorkshire moors where Wuthering Heights seems more of a reality than a fiction. She is happily married with three terrific children and four amazing grandchildren (whom she adores unreservedly). Her passions are reading, writing, caring for her animals and her family, travel, theatre and friends. Her hobbies are playing the piano to relax, cooking and baking, and eating the results! She rides and skiis, loves entertaining, and meeting new people—so please don't be shy—come and introduce yourself to Susan whenever you get the chance.
Website | Facebook | Twitter |