Today it is my pleasure to Welcome author
Kelly Elliott
to HJ!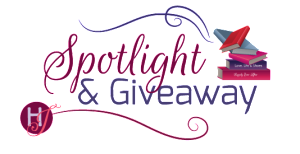 Hi Kelly and welcome to HJ! We're so excited to chat with you about your new release, The Butterfly Effect!

Thanks for having me!

To start off, can you please tell us a little bit about this book?: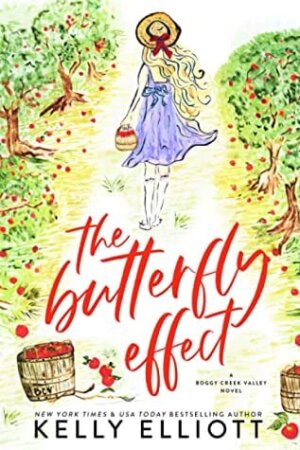 The Butterfly Effect is book one in a brand new series, Boggy Creek Valley. It is a small town, second chance romance with a bit of angst thrown in there!

Please share your favorite lines or quote(s) from this book:
"I want you, all of you, Aiden. The good and the bad. If you're walking through a storm, I want to walk next to you, and if you need me to lead the way, I will."
What inspired this book?
I took a trip up to New Hampshire and really fell in love with the area. The idea for the series came to me then! I'm mostly known for writing small town romance, most based in Texas, so I really wanted to do something different with this series. The idea for The Butterfly Effect actually came from a song I heard. From the idea for Aiden and Willa's story just flowed from my fingers.
How did you 'get to know' your main characters? Did they ever surprise you?
I don't spend a whole lot of time trying to figure out the characters until I start writing. Those first few chapters is when I really get to see who they are.
I didn't have really any surprises with this book to be honest.
What was your favorite scene to write?
The picnic scene with Willa, Aiden, and Willa's son Ben. It made me swoon!
What was the most difficult scene to write?
Probably the picnic scene with Willa, Aiden, and Willa's son Ben. It just made me swoon!
Would you say this book showcases your writing style or is it a departure for you?
I would say it showcases my writing style.
What do you want people to take away from reading this book?
That true love always win! That everyone will most likely at some point in your life, have to walk down a dark path and that is it okay to ask for help.
What are you currently working on? What other releases do you have planned?
Right now I'm writing the last book in my Southern Bride series, The Right Moves. The next release after The Butterfly Effect, is Fool for You. It is a stand alone novel in the Southern Bride series and a much lighter read than The Butterfly Effect!
Thanks for blogging at HJ!
Giveaway:

Signed paperback of The Butterfly Effect
To enter Giveaway: Please complete the Rafflecopter form and Post a comment to this Q:

Do you remember your first love?
Excerpt from The Butterfly Effect:
Eyes the color of a storm-filled sky met my blue ones, and I felt the entire room shift under my feet. Or maybe we'd just had an earthquake in New Hampshire, and I was the only person who'd felt it.
When the room righted itself, I got another look. Standing before me was the last man I had dreamed of seeing tonight. And my body immediately took notice.
Aiden's eyes moved slowly down to my mouth, which caused me to lick my lips.
Good God, were my nipples getting hard?
Damnit.
Then his gaze moved farther down as he took in my entire body, a slow, lazy smile growing on his face before his eyes met mine again. He hadn't looked at me like this since that night in the barn, and my body instantly caught fire. No other man had ever been able to make me feel such intensity.
"Aiden," I whispered as I brought my hand up to my mouth. I let out a disbelieving laugh. He was really here. Aiden was in Boggy Creek.
The air instantly crackled between us, and there was no denying that I was still attracted to him. Honestly, every time I'd seen him…I felt a little something deep down inside.
But now…now my entire body tingled, and I had no desire or need to push those feelings away.
"Oh my gosh, you're home. You're home?" I asked, trying to make sure I wasn't dreaming.
"Yeah, I'm home for good," Aiden said, his grin bigger now.
I flung myself at him—and instantly regretted it.
I was positive everyone in the bar was already placing bets on
when we would walk out together. Or how long it would take for Aiden to push aside his best friend's little sister and move on to another woman, after giving the poor, divorced, single mother some attention. What in the hell was I thinking? Throwing myself into the arms of another man the day my divorce was final.
Not just any man—the man I had once dreamed of being with. The very same man everyone in town talked about me being secretly in love with.
Aiden wrapped his arms around me tightly and lifted me off the floor in a mind-altering hug that left my entire body humming a soft and lazy tune of utter bliss.
Excerpt. © Reprinted by permission. All rights reserved.


Book Info:
The butterfly effect — one small change, one moment in time that impacts the future.
At twenty-six years old I never dreamed I'd walk in on my husband in bed with my best friend. At twenty-seven years old I found myself divorced, and the mother of a one-year-old son. Never mind I was learning to take the reins of my family's apple orchard business. There was no way my life could be any more complicated…or so I thought.
Can a woman who's lost all trust in men help a man who can't even trust himself?
Aiden O'Hara was my brother's best friend, and I would be remiss if I said I hadn't always found him utterly attractive—and the passing of time or circumstances didn't change that. But when he moves back to Boggy Creek Valley after serving his time as a Navy SEAL, I cannot deny the pull I feel between us.
Aiden is haunted by his own demons—demons that seem bigger than the both of us—and my heart warns me to stay away. I'd been burned already and didn't need that added complication in my life, or so I thought. But one moment in time changes everything between us, and neither one of us can deny the hidden feelings we share.
Our pasts want to keep us apart…our future will be up to the wings of fate.
The Butterfly Effect is book one in the Boggy Creek Valley series and is a stand-alone novel.
Book Links: Amazon | B&N | iTunes | Kobo | Google |


Meet the Author:
Kelly Elliott is a New York Times and USA Today bestselling contemporary romance author. Her bestselling works include, Wanted, Broken, Lost Love, and Never Enough, to name a few.
Kelly lives in central Texas with her husband, Gus, her chocolate lab, four cats, and endless wildlife creatures. When she's not writing, Kelly enjoys reading and spending time with her family.
To find out more about Kelly and her books, you can find her through her website.
www.kellyelliottauthor.com
Website | Facebook | Twitter | Instagram | GoodReads |