Today it is my pleasure to Welcome romance author
Kim Wright
to HJ!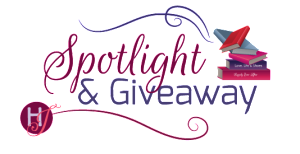 Hi Kim and welcome to HJ! We're so excited to chat with you about your new release, The Canterbury Sisters

!
Please summarize the book for the readers here: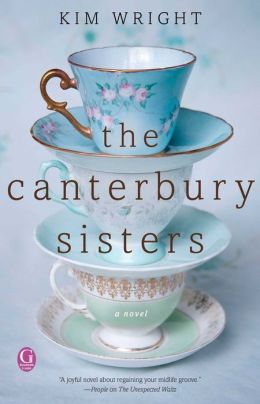 After her mother Diana dies and her boyfriend suddenly dumps her, Che Milan is in the middle of a crisis. On a whim, she decides to take her mother's ashes to Canterbury Cathedral in England, a trip they discussed when Diana was alive. Che falls in with a walking group called The Broads Abroad and as they hike the trail from London to Canterbury, swapping stories as they go, this unlikely band of pilgrims become good friends.

Please share the opening lines of this book:
You know that old Chinese curse that goes "May you live in interesting times"? I've always thought the modern-day corollary was "May you have an interesting mother." Because I was cursed the minute I was born to the impetuous, talented, politically radical and sexually experimental Diana de Milan.
Please share a few Random facts about this book…
I researched the trip by walking from London to Canterbury myself. It's about sixty miles, but only (only?) forty-eight of them are accessible by foot. I had a guide and stopped in local inns just like the women in my story. And I even got the official pilgrim's blessing once I finally made it to Canterbury Cathedral.
Please tell us a little about the characters in your book. As you wrote your protagonist was there anything about them that surprised you?
My main character Che started out as a bit of a bitch. Or at least she feels superior to the other women and at first isn't sure she wants to join them at all. She softens up during the journey, of course, and ends up learning something from everyone: There's Jean, a rich widow, and Becca, her punky and rebellious teenage daughter. Angelique, who's on the lam from reality show stardom gone sour. Valerie, who seems so loose and carefree, but who's carrying a big secret and Steffi, the uber-athlete who's obsessed about their miles per minute and all the carbs in the pub food. Claire, who's been married four times, and Silvia, who looks like the salt of the earth but turns out to have the most unusual love story of all. And finally there's Tess, the British professor who's leading the tour. Each of them surprised me in a way, but I think the biggest revelation was Angelique. She's almost a parody of a Real Housewife when she starts, with tattooed makeup and a husband in jail for tax evasion, but Angelique turns out to be rather deep, a gentle spirit who has lost her way.
What, in your mind, distinguishes this book from other books out there in the same genre?
Each of the "Canterbury Sisters" has her own tale, which she tells in her own words as they walk. So that's kind of cool, since you basically have eight short stories woven into the main story of their mutual journey. The book is built around a bet – the one who best answers the question "What is love?" will win a dinner when their trip comes to the end, just like in the original Canterbury Tales by Chaucer. They draw cards to determine the order in which they'll tell their stories, so it's kind of wacky and seemingly random with some of the women telling funny stories and others telling sad ones, some of them lying and some of them being painfully truthful.

Do you think there's a common trait or a je ne sais quoi that your protagonist must have?
A protagonist needs to be broken when we first meet her. Something in her life has gone wrong and she's lost or at a crossroads. Che qualifies on all these counts – she's a hot mess as the story opens, crying in the plane on her way across the ocean with a ziplock bag of her mother's ashes, getting drunk and losing her phone at the first pub in London. But if the protagonist isn't broken when the story starts, there's no room for growth and improvement and healing. The best stories are about people changing and if a protagonist starts out perfect, there's nothing to change.

Did any scene have you crying or laughing (or blushing) while writing it?
I love the scene where the group has stopped at a little out-of-the-way pub and, late at night after the others have gone to bed, Che starts flirting with a local. He takes her out to the smoking garden behind the pub for a kiss and Che – who is normally so cautious and snobby – finds herself tempted to take if further.
I'm woozy, both from the kiss and from my slow-dawning realization that somehow I've managed to get not just drunk, but capital-D Drunk, drunker than I've been in decades. What is this country doing to me, making me slip and stagger, lose my equilibrium just a bit more with every step I take? I dig my fuzzy toes into the cold, wet bricks of the courtyard and try to focus. He says he wants to go somewhere, but where? It would seem as if we're already at the only place in town there is to go, but he isn't asking me out on a date, of course he isn't. It must be close to midnight by now. Most of the village is sleeping. Upstairs the pilgrims are too. What he wants is for me to get in his car with him, to drive down a dark road. Park in some field and have quick, anonymous sex.

Which is insane, of course. It's irresponsible. Raw. Risky.

And probably exactly what I need.
If your book was optioned for a movie, what scene would you use for the audition of the main characters?
Definitely the chapter where they're walking and come to a little stream. The way each woman crosses it is a clue to her personality. Some stomp right through the mud and others jump from rock to rock and some lead and some follow. And the part that makes it funny – at least I hope it does – is the fact that they're discussing how many lovers they've had as they cross the stream. Here's a snippet of the conversation.
"Only the one for me, I'm afraid," Jean says. She has a muddy boot in one of her hands, those hands with their perfectly-shaped fingernails, painted the exact color of her skin. Her socks are abandoned on the riverbank, crusted with mud and she glances at Claire. "I thought you said this story was about faithfulness."

"It's about how I lost my faithfulness," says Claire, her voice as pleasant as if she were discussing the weather. "It's the story of how I slipped from being a respectable wife and became the village tart. And all because I was trying to live up to the image of a woman on a videotape. That's funny, isn't it?"

"Hilarious," says Jean drily, shaking out one of her muddy socks.

"You're not the village tart," says Silvia. "Honestly, Claire, you say the most outlandish things. And besides, I think I'm going to bring up the average all by myself. My number of lovers, believe it or not, is seventeen."

She says this with pride, and her total is indeed higher than I would have guessed. I know that finding men willing to sleep with you has virtually nothing to do with your level of beauty. Men will sleep with anyone, even a woman who looks like one of Chaucer's pilgrims. He described them all so cruelly—gap-toothed, pockmarked, humpbacked, and covered in boils. But a woman could have all of the above and more and still get laid. It's the one advantage of our sex, I suppose—that and early admission into lifeboats. But it's still strange to contemplate a universe in which a woman who looks like Silvia would have had more lovers than a woman who looks like Jean. Seventeen times more, to be exact.
What do you want people to take away from reading this book?
A sense of hope. It's never too late to fall in love, to make friends, to find a fresh route to God and a new kind of faith. And I would love it if they would become more curious about Canterbury and British walking trips in general.

What are you currently working on? What other releases do you have planned for 2015?
My next novel is called Last Ride to Graceland and it's about a totally different kind of pilgrimage – a road trip in a 70's muscle car through the deep South.
The story opens when Cory Ainsworth finds a Stutz Blackhawk which once belonged to Elvis Presley shrouded in bubble wrap and hidden in her family's fishing shack in South Carolina. Her mother was once one of Elvis's backup singers and was at Graceland on the day he died, but Cory can't figure out why she might have taken Elvis's car and kept it hidden all these years. So she decides to drive the car to Graceland herself and perhaps along the way find out who her true biological father is, a question that's also been kept under wraps. Gallery will publish the book in 2016.

Thanks for blogging at HJ!
Giveaway:

Print copy of THE CANTERBURY SISTERS
To enter Giveaway: Please complete the Rafflecopter form and Post a comment to this Q:

If you were part of the Broads Abroad and were challenged to share a tale about the meaning of true love, what story would you tell?
Book Info:
Che Milan's life is falling apart. Not only has her longtime lover abruptly dumped her, but her eccentric, demanding mother has recently died. When an urn of ashes arrives, along with a note reminding Che of a half-forgotten promise to take her mother to Canterbury, Che finds herself reluctantly undertaking a pilgrimage.
Within days she joins a group of women who are walking the sixty miles from London to the shrine of Becket in Canterbury Cathedral, reputed to be the site of miracles. In the best Chaucer tradition, the women swap stories as they walk, each vying to see who can best describe true love. Che, who is a perfectionist and workaholic, loses her cell phone at the first stop and is forced to slow down and really notice the world around her, perhaps for the first time in years.
Through her adventures along the trail, Che finds herself opening up to new possibilities in life and discovers that the miracles of Canterbury can take surprising forms.
Meet the Author: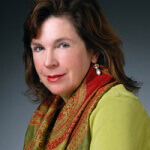 Kim Wright is the author of Love in Mid Air and The Unexpected Waltz and has been writing about travel, food, and wine for more than twenty years for many magazines, including Wine Spectator, Self, Travel & Leisure, and Vogue. She has twice won the Lowell Thomas Award for travel writing. The Canterbury Sisters is her third novel, and she also ballroom dances competitively. Kim lives in Charlotte, North Carolina.