Today it is my pleasure to Welcome author
Andrea Laurence
to HJ!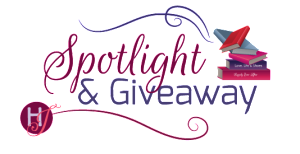 Hi Andrea and welcome to HJ! We're so excited to chat with you about your new release, The CEO's Unexpected Child!

Hi, Sara. Thanks for having me here today.

Tell us about the book with this fun little challenge using the title of the book:
My title is super long, so I'm skipping "The", but here we go…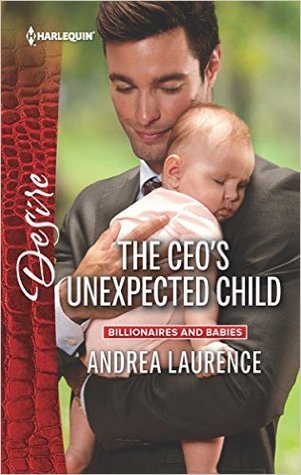 C is for Claire
E is for Eva
O is for Ocean Views
S is for Sexy CEO
U is for Unexpected Romance
N is for Nanny Daisy
E is for Eating Too Much Good Italian Cooking
X is for Xylophone (no relevance, but X is hard!)
P is for Pregnancy Tests
E is for Eating Seafood at the Beach
C is for Clinic Mix Up
T is for Time Away at Martha's Vineyard
E is for Everything She Ever Wanted
D is for Dead Husband
C is for Custody Dispute
H is for the hero, Luca
I is for Italian
L is for Love
D is for Date Night
What's your favorite line(s) from the book?:
Claire is trying to explain to Luca that she thinks she's pretty enough, but nothing special. He keeps complimenting her and she feels like it's insincere flattery. He's stunned by her words.

"All of that is fake, crafted by makeup artists, plastic surgeons and photo-altering software. I will take a real, soft, naturally beautiful woman over one of those fantasies any day."
Please tell us a little about the characters in your book. What first attracts your Hero to the Heroine and vice versa?
When Luca first meets Claire, he's surprised by how fiery she is. She's wearing this gray suit and looks very uptight and buttoned up, but she's got quite the temper when it comes to her daughter. He loves that protective fire in her and is intrigued by how it would be to see her completely let go in the bedroom.
Claire thinks Luca is handsome, but she doesn't trust him. It isn't until she sees him with her daughter, and experiences that softer side of him, that she begins to let herself be attracted to him.
When you sat down to start this book, what was the biggest challenge you faced? What were you most excited about?
The biggest challenge for me was to stir up a relationship between two perfect strangers who have every reason not to like each other. While I enjoy enemies to lovers books because all the fun verbal sparring, it is always tricky to flip the switch and turn that energy from anger into attraction.
I was most excited about writing the scenes with Luca's family. I envisioned this large, loud, pushy group of people that are just so lovely and so different from everything Claire has been used to. It was fun to have them crash the party.
What, in your mind, makes this book stand out?
With my books, it's always the characters and how they react to their situation that I think sets them apart. I always get feedback about how real they all seem, even the billionaires. I think it's great when a character is relatable enough that you want to be friends with them.
The First Kiss…
Claire and Luca have been dancing around each other, but both refuse to give into their attraction. It takes an unexpected late night encounter in the kitchen for them to cut loose, if only for a moment.
"Well, good night then," she said. Dropping her gaze to the mug in her hands, she pressed forward, expecting Luca to move out of the way.

But he didn't.

Instead, she felt his hand catch her waist. The heat of his skin burned through the thin fabric of her gown, nearly branding her with his touch. "Claire?"

She stopped cold, her breath catching in her throat. Using just one word, he'd asked a hundred different questions at once. She turned her head to look up at him. He was looking down at her with his own ragged breaths making his chest rise and fall as though he'd been running. He swallowed hard, the muscles in his throat contracting. She watched his tongue snake over his bottom lip. All the while, his intense eyes were devouring her.

Claire knew in that moment that whatever question he was asking, the answer was yes. Setting down the mug of tea, she turned to him. "Yes."

Luca didn't hesitate. He scooped her up into his arms and pulled her hard against his chest. His mouth met hers with the ferocity of a man dying of thirst and she was his glass of water. He drank her in and Claire was powerless to stop it. She didn't want to. It had been too long since she'd been desired. Wanted. Jeff had never once kissed her in their years of marriage with as much passion as Luca had in this moment. She didn't want to let that go.

Claire wrapped her arms around his neck and arched her back to press her hips into him. She felt the evidence of his desire there, insistently nudging against her. He groaned her name against her mouth when they made contact, then spun her around until her back was touching the cold stainless steel of the refrigerator. The chill did little to dampen the heat building inside her. With every stroke of his tongue and graze of his hand along her body, he stoked the flames that she'd once thought had died out for good.

When she felt his hand slip beneath her nightgown and his fingers brush the lacy trim of her panties, she felt the slightest hesitation. Like a lightning bolt, it startled her out of the hormone-driven haze she'd fallen into. Things had moved fast. Too fast. Was she really ready to have sex in the kitchen with a man she barely knew? The man who was trying to take Eva from her?
If your book was optioned for a movie, what scene would you use for the audition of the main characters and why?
Claire agrees to go away with Luca to Martha's Vineyard, but decides that he should meet his daughter for the first time before they leave and invites him over.
"Well, this is Eva," she said, holding her arm out in front of them to where she was playing.

Luca turned in that direction and froze in place the moment his eyes fell on their daughter. For a powerful CEO who was always in control of everything, he seemed to be at a total loss in the moment. He didn't take a step toward Eva; he just kept watching her from a distance.

Claire decided to help by easing him into his new role as father. She walked across the room and scooped Eva up off the floor. Cuddling the baby in her arms, she turned back to Luca. "Look who's come to visit, Eva. You have a new friend here to see you."

Eva turned her head to look at Luca, her big gray eyes taking in the new person and processing it however her little baby brain operated.

Luca finally loosened up, leaning in to the baby with a wide, friendly smile. "Hello, bella."

Eva rewarded him with a slobbery grin, showcasing her two new bottom teeth. She was usually a little shy with strangers, but she seemed to warm up to Luca immediately. When he reached out to stroke her chubby little arm, she grabbed his finger and held on tight.

"You've got a good hold of me, don't you? How about I trade you my finger for a fuzzy bear?" Luca held up the pink bear and Eva's eyes immediately shifted to the new pretty.

She let go of his finger and reached out for the soft toy with a cry of delight. Luca handed it over to her, laughing as she immediately put the bear's ear in her mouth.

"Everything is a teething toy these days," Claire said. "Thank you for the gift."

"It's long overdue," he said with a touch of sadness in his voice.

Claire noted it, feeling guilty for her role in that delay.
If your hero had a sexy-times play list, what song(s) would have to be on it?
To Be With You by Mr. Big
What do you want people to take away from reading this book?
I would like readers to realize that life has a funny way of unfolding and things don't turn out the way you plan. That doesn't mean that you won't get everything you ever wanted, it just means that it might come in a package you aren't expecting. Both characters had experienced very trying times and believed that their chances for family were past them, but that wasn't true. They got everything they'd wanted, just in an untraditional manner.
What are you currently working on? What other releases do you have planned for 2016?
I'm currently working on my December 2016 book for Desire – The Baby Proposal. It's the second in a two-book series called Hawaiian Nights. In July, the first book in the new Newports Dynasty is coming out, titled Saying Yes to the Boss.

Thanks for blogging at HJ!
Giveaway: US Giveaway (1) – Autographed Copy of His Lover's Little Secret & The CEO's Unexpected Child
Worldwide Giveaway (1) – Digital Copy of The CEO's Unexpected Child
To enter Giveaway: Please complete the Rafflecopter form and Post a comment to this Q:

In the book, Luca owns a chain of Italian restaurants and is quite a talented chef. Claire loves Italian food, so she's in heaven. What kind of food could you eat every day and never get enough of it?
Excerpt from The CEO's Unexpected Child:
So this was Claire Douglas.

Luca had to admit he was surprised. Her name had been on his mind and crossed his desk a hundred times since the mix-up came to light. He didn't know what he was expecting the widowed Mrs. Douglas to look like, but young, slender and blonde had not been on the list. It had taken everything he had to hold his composure when he turned from the window and saw her standing there.

Her practical gray suit clung to every delicious curve and almost exactly matched the shade of her eyes. Her honey-colored hair was twisted back into a professional bun at her nape. He wanted to pull out the hair pins and let the blond waves tumble over her shoulders.

The longer he sat watching Claire, the more curious he became about her. How had a woman so young become a widow? Was she always this uptight, or was it just because she didn't like him? He wanted to run his thumb between her eyebrows to smooth the crease her serious frown had worn there.

It made him wonder if their daughter looked more like him or her. Did she have Claire's porcelain skin and pert nose? Did her ears turn red when she got angry the way her mother's did? The furious shift in Claire had immediately caught his attention. There was more fire in her than the bland gray suit would indicate.

"Can they do that?" Claire asked, turning to her lawyer. She looked completely panicked by the thought of Luca having access to their child.

Their child.
Excerpts. © Reprinted by permission. All rights reserved.
Book Info:
Claiming His Child… At Any Cost
A shocking fertility clinic mix-up has resulted in Luca Moretti fathering a child with a woman he's never met. There's no way the CEO will walk away from his baby girl. But he has thirty days to convince her distractingly beautiful mother to do exactly what he wants.
Widow Claire Douglas is still reeling from the loss of her husband when she discovers a stranger has fathered her child. And the rich bachelor will stop at nothing to gain joint custody. How can she possibly fight a man with such money and power…and a charm she can't resist?
Book Links:

Meet the Author: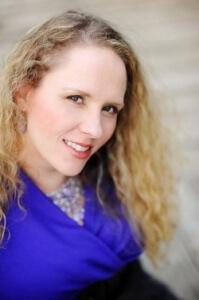 Andrea Laurence is an award-winning author of contemporary and paranormal romance. She has been a lover of reading and writing stories since she learned to read at a young age. She always dreamed of seeing her work in print and is thrilled to share her special blend of sensuality and dry, sarcastic humor with the world. A dedicated West Coast girl transplanted into the Deep South, she's working on her own "happily ever after" with her boyfriend and their collection of animals including a Siberian Husky that sheds like nobody's business.
Website | Facebook | Twitter |