Today it is my pleasure to welcome Contemporary romance author

Hope Tarr

to HJ!
Many thanks for having me here to chat about THE CINDERELLA MAKEOVER, the second novel in my Suddenly Cinderella Series of contemporary fairytale themed romances for Entangled Publishing.
Character Profile: Meet Francesca St. James!
I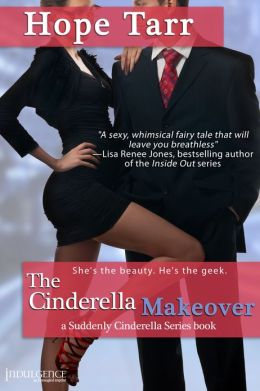 nternationally famous fashion photographer, Francesca St. James (Ross's ex from OPERATION CINDERELLA) gets considerably more than she bargained for when she leaves New York for Los Angeles to join the cast of a newly launched reality TV show as a fashion coach. "Project Cinderella" aims to remake fashion frogs into styling Cinderella princes and princesses. Silicon Valley CEO Contestant Gregory Knickerbocker is a geek with a heart of gold, a six-foot three leanly-muscled hunk in need of a mercy makeover. Fortunately Francesca loves nothing more than a challenge and serving as Greg's "fashion fairy god mentor" promises to be that and then some. Can a pair of vintage Saks Fifth Avenue red slippers help her look beyond Greg's center-parted hair and gray hoodies to the Prince Charming that lies beneath?
Without further ado, I'd like to introduce you to Francesca St. James, the heroine of THE CINDERELLA MAKEOVER.
Where is your character from?
London, England
How old is your character?
34—but don't say I told you. 😉
What is your character called?
People take the liberty of calling her "Fran" or "Frannie," which she hates. The hero, Greg, however, calls her "Francesca"—yet another reason to fall head over heels for him.
What does your character look like?
Tall, elegant and slim with shoulder-length black brown hair, green eyes, and a full mouth accentuated by the red lipstick she favors.
What kind of childhood did he or she have?
Pleasant, working class upbringing.
What does your character do for a living?
Internationally known fashion photography.
How does your character deal with conflict and change?
Initially she hunkers down hermit-like but gradually she works through it and devises a strategy to adapt. When her teenage daughter, Samantha, chooses to live with her dad and stepmother in Washington, DC, Francesca accepts the decision—and sees it as a wakeup call to reorganize her priorities, namely to make her career a less all-consuming aspect of her life. Being a fashion coach for the reality TV show, Project Cinderella will allow her to work less—and make more money, thereby enabling her to spend her summers with Sam.
Does your character have a romantic interest in anyone?
When THE CINDERELLA MAKEOVER opens, she is recently broken up with her sous chef boyfriend. She gave him his walking papers—she wanted me to make sure to mention that, by the way. ☺
What is your character's greatest fear?
Being unable to redeem herself as a mother. Fortunately falling in love with Greg helps her to that—and so much more!
Thanks so much for having me here to chat up my heroine. I hope readers in search of unusual heroes and heroines will love Francesca and Greg as much as I do. And, if you enjoy THE CINDERELLA MAKEOVER, please check out my previous Suddenly Cinderella releases: OPERATION CINDERELLA (Macie and Ross's story) and the in-series novella, A CINDERELLA CHRISTMAS CAROL (Starr and Matt's story).
Giveaway:
2 e-ARC's of THE CINDERELLA MAKEOVER
To enter giveaway: Please complete the Rafflecopter form below and post a comment to this
Q: What is your greatest fear?
About the Author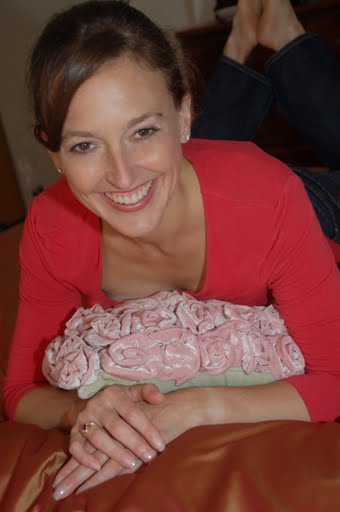 Hope Tarr is the award-winning author of twenty historical and contemporary romance novels including THE CINDERELLA MAKEOVER, Book #2 in her Suddenly Cinderella Series of contemporary fairy-tale themed romance novels. Hope is also a cofounder and current principal of Lady Jane's Salon™, New York City's first, and so far only, monthly romance reading series now in its fifth year with five satellites nationwide.
Visit Hope online at www.HopeTarr.com and www.LadyJaneSalonNYC.com as well as on Facebook and Twitter @HopeTarr
Title: The Cinderella Makeover
Author: Hope Tarr
Genre: Contemporary Romance
Length: 196 pages
Release Date: March 2013
EBook ISBN: 978-1-62266-070-4
Imprint: Indulgence