Today it is my pleasure to Welcome romance author
Melissa McClone
to HJ!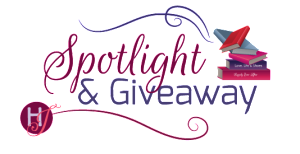 Hi Melissa and welcome to HJ! We're so excited to chat with you about your new release, The Cinderella Princess!

Hello! Thanks for having me back. I love visiting Harlequin Junkie!

Please summarize the book a la Twitter style for the readers here: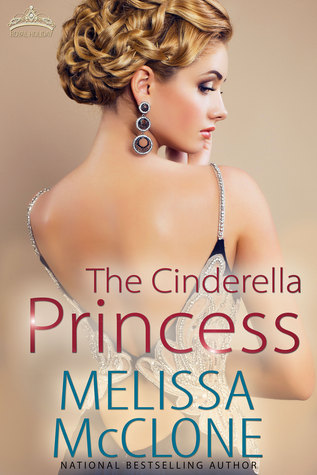 What if the glass slipper fits the wrong woman? A bad boy prince goes on a reality TV show to find a princess bride and keep his title.

Please share your favorite line or quote from this book:
So what if Prince Luc was nothing but trouble wrapped in a sexy package of movie star good looks, to die for wavy brown hair that curled at the ends, triathlete muscles and wiggle-you-out-of-your-panties charm?
She had this.
Please share a few FUN facts about this book…
The heroine's stuffed animal is named after my cat Miss Mousie.
The Heartbeat Song by Kelly Clarkson was the only song on this book's playlist.
I picked Lake Como, Italy as a setting because of the final scene of Star Wars: Attack of the Clones. I've wanted to go there ever since I saw that movie.
The working title of the book was The Cinderella Search.
Emily Rodgers, the heroine, appeared briefly in my novella THE HONEYMOON Prize. I knew when I was writing that story that she deserved one of her own!
This is my fourth royalty-themed romance that I've written, and each time I fall head over heels for the prince. I was in love with Prince Luc long before my heroine could tolerate him!
Please tell us a little about the characters in your book. As you wrote your protagonist was there anything about them that surprised you?
Emily Rodgers is an American ad-exec from San Diego, California. A difficult childhood makes opening up and letting others close difficult. But she cherishes her childhood friends who are still part of her life today. She's hardworking (some might call her a workaholic) and self-reliant. She's not looking for love, but dreams of being named a partner at the agency where she works.
Prince Lucas von Rexburg aka Luc is the king's youngest son. His family never expected him to amount too much, and he's known for his partying. Trouble seems to find him, but that's not always his fault. He puts duty to his family and the citizens of his country first. He doesn't want to get married, but is willing to do so to keep from being disowned.

What kind of research did you do for this book?
The internet research was so much fun for the story. I searched villa rentals in Lake Como, Italy (now I know where I want to vacation if I ever win the lottery!) and other sites around Europe. I perused Earth Porn's Facebook page for inspiration. I also asked for help from my own Facebook pages. The names of the fictional countries come from my readers there!

The First kiss…
"I'll pull her closer, watching to make sure she's okay with what I'm doing." He did, and Emily was. "Then I'll…"

She reminded herself to breathe. "What?"

Luc stopped dancing. He lowered his mouth, pressing his lips against hers before she had time to turn her head or back away.

Tender. Sweet. Oh, my.

Luc's lips caressed hers like she was precious and fragile. Surprisingly, unexpectedly…gentle.
She soaked up the taste and feel of him. Warm and male. Luc.

Somewhere a warning sounded, but she ignored it. One kiss wouldn't change anything.

He pulled her closer, pressed his mouth firmer against hers. The gentleness disappeared, replaced by hunger.

And heat. Oh, wow.
Was there a scene in this book that was harder to write than others?
The scene where the hero and heroine talk about their childhoods was the hardest for me to write. I moved the conversation a couple times to different scenes and completely rewrote it, more than once. The info needed to come out, but figuring out the best way to do that was difficult.
Luc squeezed her hand. "That's how I feel whenever I spend time with you."

Her gaze met his. She dragged her teeth across her lower lip.

"Not much to learn." She picked up her pace as if eager to get to their destination…or running away. "Work is my life."

"Work is important to you, but it's not everything. You're a good friend according to Nick and Addie. A daughter too."

She shrugged, but the last thing she looked was indifferent. "Friend, yes, but daughter, not so much. My family's the definition of dysfunctional."

"I thought that title belonged to my family," he half-joked.

"Guess there are lots of us who feel that way."
If your book was optioned for a movie, what scene would be absolutely crucial to include and why?
The scene where the hero and heroine visit a little girl who's legs were injured in an accident is critical to the story, romance and character arcs.
"When the weather warms, you shall be outside with your fairies, princess," Luc said without missing a beat. "Your subjects will cheer your return with fanfare and flowers."
Vivianca's narrow shoulders shimmied. "I love flowers. And I love you, Prince Luc."
"I love you." He kissed the girl's forehead. "I wish I could stay longer, but Emily and I must get to the airport."
The girl thrust forward her lower lip in an enormous, adorable pout. "When will you be back?"
"Two weeks, but keep your tablet handy so we can chat."
"You must have important work to do."
A beat passed. And another. "Very important. As do you. I cannot wait to see your progress when I return."
"One day I will dance again."
The gentle way he touched Vivianca's face brought tears to Emily's eyes.
"You shall dance again, princess," he said. "We will dance together."

Emily's heart pounded in her ears. She had no idea what she was witnessing, but she didn't want the moment to end.

Forget Italy. Bring the camera crews here. Any princess—make that any woman—who saw the prince with Vivianca would propose to him on the spot. Emily might have fallen for him a little herself. Her insides felt warm and gooey.
What do you want people to take away from reading this book?
My takeaway is that appearances can be deceiving. First impressions aren't always correct.

What are you currently working on? What other releases do you have planned for 2015?
I'm currently working on a novella about a fake engagement. I'm having a lot of fun with it. As for 2015, I have my first Christian romance, PICTURE PERFECT LOVE, out in late May from Zondervan. It's part of the Year of Wedding novellas. In July, HIS PROPOSAL, THEIR FOREVER will be out from Harlequin Special Edition. I took a much needed break recently so my second half of the year is still up in the air, but I will have a Christmas book out with Tule Publishing Group.
Thanks for blogging at HJ!
Giveaway:

Winner will receive a $10 Amazon gift card, an autographed backlist book and swag. Giveaway is open internationally.
To enter Giveaway: Please complete the Rafflecopter form and Post a comment to this Q:

Do you like royalty-themed books/movies? If so, what's your favorite?
Excerpt from The Cinderella Princess:
Light hit Prince Lucas Alexander Leopold Casimir von Rexburg's eyes like an unexpected camera flash. Spots appeared. A jagged pain zigzagged through his head. Covering his face with his hands, he swore.

"I only speak English, Your Highness," an unfamiliar feminine voice said.

"Turn off the damn light," Luc repeated in English.

"I can switch off the lamp, but it's time to get up, sir."

Each word hammered at his foggy, needs-more-sleep brain. He needed rest, not conversation. Darkness, not light.

"The paparazzi are downstairs," she continued.

Damn. They'd found him. But he'd escaped the hoard with cameras before. This time would be no different.

"I'll sleep for another hour or so, then I can leave through a service entrance."

He'd partied late into the night in the hotel's VIP lounge. He didn't remember bringing a woman back to his hotel room, or if this was even his room. But why else would she be with him?

He rolled over and buried his face into a pillow. The darkness was a welcome relief. Now to return to sleep…

"You need to wake up." The woman spoke with a sense of urgency. She'd dropped the sir, a breach of etiquette since he hadn't given her permission. Unless he'd done so last night. "I can't do this without you."

She meant sex. He must be on familiar terms with her. A smile tugged at his lips. Waking up might not be so bad. He'd fall asleep faster after they'd finished.

He turned his head toward the sound of her voice. Blinked open his eyes. Cringed at the chainsaw slicing his brain in half. Squeezed his eyelids together.

That didn't help.

Bloody hell, how much had he drunk?

"Wake up."

She sounded annoyed, perhaps angry. Luc must have fallen asleep last night. Disappointed her. Steeling himself for the onslaught of pain, he opened his eyes. Somehow he managed not to cringe or moan.

"Forgive me, ma cherie."

A blurry, unrecognizable figure dressed in black stood next to the bed. He blinked, until his vision sharpened. Straight, blonde hair fell to her shoulders in a stylish, practical cut. Attractive, possibly pretty if she stopped frowning and smiled.

"I did not mean to ignore you by sleeping the day away." He ignored the woodpecker chipping at his brain. "Get undressed, come back to bed and I shall make it up to you. Ten-fold."

Sharp green eyes—the color of the emeralds in his mother's tiara—collided with his gaze. "The royal scepter appears to be in working order in spite of the amount of alcohol you drank."

Royal scepter? He glanced down. A white sheet covered his naked body, but didn't hide the fact that he was hard. Damn.

She wasn't acting embarrassed so he wouldn't, either.

"Not any alcohol. Champagne. The drink of royalty. And lovers," Luc added for effect. "I can order a bottle of Bollinger if you'd like. Unless you'd prefer something else. Your wish is my command."

The woman looked at him like he was a criminal, guilty of whatever crime she believed he'd committed. "I'm not a royal groupie."

"Never thought you were." A woman who wanted to seduce or be seduced by a prince would never button her shirt to her neck. This one was dressed for a business meeting or a funeral service. "Who are you?"

"Emily Rodgers."

He didn't know the name, but he'd heard names, hundreds of names, thousands of names. Ones he rarely remembered. Why should he care what she was called unless she planned on undressing and getting into his bed?
Excerpts. © Reprinted by permission. All rights reserved.

Book Info:
Thanks to a philandering father, ad exec Emily Rodgers knows happily ever after doesn't exist. Relying on a man only leads to heartache. She takes care of herself, and work defines her life. But Emily soon finds herself in the hands of a real-life prince who defines the words charming and sexy. Not to mention reckless. If Prince Lucas doesn't find a royal bride, Emily's dream of being named a partner at the advertising firm will die.
Luc's fun-loving ways have made him a magnet for scandal. His father gives Luc an ultimatum—find a wife on a reality TV show or be disowned. Rules require him to marry nobility, but after he meets the uptight American sent to find him find a princess bride, his search for Cinderella might be over. Too bad Emily wants nothing to do with him. Perhaps he can show her that fairytale endings can happen in real life…
Meet the Author: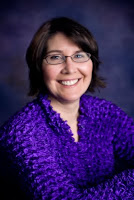 Melissa McClone has published over thirty novels with Harlequin and Tule Publishing Group. She has also been nominated for Romance Writers of America's RITA® award. She lives in the Pacific Northwest with her husband, three school-aged children, two spoiled Norwegian Elkhounds and cats who think they rule the house.
Website | Facebook | Twitter |