Today it is my pleasure to welcome New York Times bestselling author Lynn Viehl to HJ!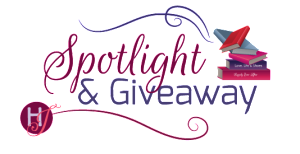 Hi Lynn, welcome 🙂
What would you say is your motto or maxim as a writer?
Be valiant.
If you were stranded on a deserted island…
Paradise Island, the first romance I published, was a story about being stranded on a deserted island. The island was actually pretty comfortable so I'd like to have everything from that novel. Well, except the assassin and the category 5 hurricane. And I'd need to swap out the hero for my guy.
Let's talk about your newest release: THE CLOCKWORK WOLF
If you had to summarize the book for the readers here…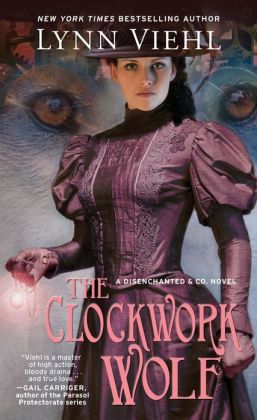 The Clockwork Wolfis my second steampunk urban fantasy novel set in an alternate Victorian-era universe. Over there the American colonies actually lost the War of Independence, so we're all still British and call ourselves Torians.
Please tell us about the characters in your book
My protagonist is Charmian Kittredge ( called Kit by her friends), a young Torian woman who makes her living investigating crimes of magic and exposing the charlatans behind them. Kit constantly clashes with Lord Lucien Dredmore, a magical assassin who is obsessed with her, while also dodging the cops and former childhood friend Chief Inspector Tom Doyle. Kit relies on a motley crew of friends like Rina, who runs a very successful brothel, and Docket, whose quirky inventions work most of the time.
As you wrote your protagonist was there anything about them that surprised you?
Even under the worst circumstances Kit hung onto her sense of humor, something I admire a great deal.
What scene did you have the most enjoy writing? Why?
There's one scene during which Dredmore risks his life to discover who is trying to kill Kit, but for once his efforts backfire and she must save him. Since he's usually the one rescuing her I enjoyed the reversal. Here's an excerpt from that:
"Stupid, worthless man," I sputtered, coughing as I pulled him along with me out into the hall and away from the smoke. Once we were clear I pushed him against the wall and frantically swatted the bloodbane from his hair.

"Charmian." He lowered the cloak and caught my hands. "I am not harmed."

"You should be. You should be whipped." I pushed the now-filthy cloak from his shoulders, kicking it away from him. "Sweet Jesu, it's all over you." I kept hold of him as I dragged him down the corridor and into the nearest bed chamber. "Where is the bloody damn bathing room?"
What scene was the hardest to write? Why?
Kit has to convince a hospital orderly to perform a minor operation on her (while she's awake, no less) in order to protect herself from a terrible situation. I had almost the exact same surgery in my twenties — while I was awake — so writing the scene brought back some painful memories. Here's the beginning of that:
"Miss, I can't. I can't risk it. I've never operated on a living person." He swallowed. "'Sides that, I don't have nothing I can use to knock you out. The pain will be too much, you'll move, and then—"

"I won't. Lucien will help." I glanced up at Dredmore. "He will hold me fast."

His arm came round me, and he pressed my face against his chest for a moment before he released me. To Dez, he said, "Do you have what you'll need to clean and stitch up the wound?"
Who would you cast in the role of your characters if your book was optioned for a movie?
My dream cast would be:
Kit: Emma Watson
Dredmore: Jason Isaacs
Doyle: Dan Stevens
Rina: Carey Mulligan
Docket: Bob Hoskins
Diana Walsh: January Jones
Nolan Walsh: Stanley Tucci
If you could have given your characters one piece of advice before the opening pages of the book, what would it be and why?
Whatever happens, don't give up. That's something I'd advise anyone dealing with conflict or crisis.
What are you currently working on? What other releases do you have planned in 2014?
At the moment I'm tinkering on proposals for my third steampunk novel, a new paranormal romance series and a nonfiction project. I'll be publishing The Clockwork Wolf, book two in the Disenchanted & Co. series for Pocket Star, in late February.
Where can readers get in touch with you?
Readers can e-mail me at LynnViehl@aol.com, or leave a comment at my series blog (http://toriana.blogspot.com) or my writing blog (http://pbackwriter.blogspot.com)
GIVEAWAY:

2 print copies of THE CLOCKWORK WOLF
To enter Giveaway: Please complete the Rafflecopter form and post a comment to this Q:

If you could change any of today's technology, which would you like to see powered by steam? Why?
About the book
As the proprietor of Disenchanted & Co. in a steampunk version of America, Charmian "Kit" Kittredge makes her living solving magical crimes. But when a snobbish lady begs for help, saving her reputation might very well cost Kit her life.
Doing a favor for deathmage Lucien Dredmore, Kit agrees to interview a newly widowed lady as a potential client. Upon meeting, however, she learns that the woman in question is none other than Lady Eugenia Bestly, president of the Rumsen Ladies Decency Society— someone who once led a vicious campaign to ruin Kit's life. Ironically Lady Bestly now lives in fear herself, for the press is about to unmask her husband as the savage "Wolfman" who died while terrorizing the city.
As monstrous rampages continue to occur, Kit soon determines there is more than one Wolfman, and that they may themselves be victims of evil players. While avoiding both mechanized assassins and attempts by Dredmore and Chief Inspector Tom Doyle to take her under their protection, Kit follows a tangled path that leads from a prestigious gentlemen's club fronting a hellish secret to a vengeful native tribe and dangerous, ancient magics.