Today it is my pleasure to Welcome author
Jenni Fletcher
to HJ!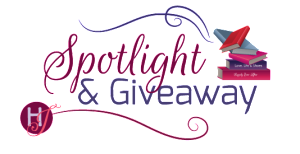 Hi Jenni and welcome to HJ! We're so excited to chat with you about your new release, The Convenient Felstone Marriage!

It's so great to be back! Thanks for having me.

Please summarize the book for the readers here: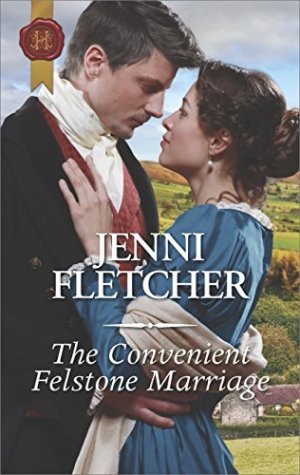 It's a Victorian story set in Whitby in North Yorkshire in 1865, and is about a governess who needs a place to hide from her past (not to mention the attentions of an over-attentive, sinister baronet) and a self-made shipbuilding magnate who needs a veneer of respectability in order to progress his business. He makes her an impulsive proposal, only their marriage of convenience hides a lot more secrets than either of them are aware of – ones that could potentially destroy all their plans for the future.

Please share the opening lines of this book:
'But I don't want to marry him!' Ianthe Holt felt as though she'd just been slapped in the face. 'How on earth could you even suggest such a thing?'
'Because it's a good idea, that's why!' Her brother, Percy, threw his head back against the carriage seat with a sigh. 'And I didn't say that you had to, just that you ought to consider it.'
Please share a few Fun facts about this book…
I was inspired (like a lot of women) by watching the BBC version of 'North & South' with Daniela Denby-Ashe and Richard Armitage. I have to be honest, the era of top-hats and mutton-chops isn't always sexy, but that series convinced me otherwise (possibly I wasn't paying full attention to the story-line).
I visited North Yorkshire a LOT with my family while writing this book, which also involved a vast amount of fish & chip-based 'research'. I think it's actually illegal to go to the seaside and not have fish & chips – just don't eat it outdoors in Whitby. The seagulls are huge and fearless!
I love Victorian literature, so my heroine had to be a former governess. It's my own personal tribute to Jane Eyre and Agnes Grey.
Please tell us a little about the characters in your book. As you wrote your protagonist was there anything about them that surprised you?
My heroine, Ianthe Holt, is a former governess who's had to leave her former post in disgrace (I can't tell you any more without ruining the plot), but she's decided to hide from the world by making herself look as dowdy as possible. Ironically, that's what draws Robert Felstone to her, as he's looking for a wife who can blend into the background of his life. He's a self-made man, the illegitimate son of a local landowner, determined to prove that he can be more successful and respectable than his wastrel father ever was. The most surprising thing is that it takes my heroine so long to fall in love with him. I was fairly smitten from the start.
If your book was optioned for a movie, what scene would you use for the audition of the main characters and why?
This scene is where Robert is teaching Ianthe to swim because he says she can't live by the sea and not be able to. They're just starting to relax in each others' company, so it shows the shift in their previously tense relationship. It also mentions Ianthe's eccentric aunt Sophoria, who was one of my favourite characters to write. It starts with Ianthe in a bathing hut –
She glanced down at her costume, the only one she'd been able to find at short notice, a short belted jacket over a pair of long bloomers, wondering whether so many clothes were strictly necessary. The flannel fabric wasn't uncomfortable, but for a dip in the sea she felt ridiculously overdressed. Even worse, the bright pink-and-white stripes looked like something Aunt Sophoria might have chosen.
'All right.' She pulled on the matching mob cap before twisting the door handle. 'Here I am.'
'You look…' Robert stood in front of her, hand on his hips, looking suspiciously like a man trying very hard not to laugh. 'I'm lost for words.'
She made a face. 'I think the hat finishes it off, don't you?'
'It's my favourite part.' White teeth flashed in a grin. 'You should get a few more like that.'
'Be careful or I just might.'
He laughed and strode out into the sea, beckoning for her to follow. 'Shall we get started then?'
Ianthe looked at the water with trepidation. The hut had been pulled out into the shallows so that she was far enough away from the promenade not to feel completely exposed, but now she was there, she was a long way from certain that she actually wanted to learn at all. Robert was dressed in a full-length white flannel costume and the resemblance to male undergarments was distinctly unnerving.
'It looks cold.'
'It is.' He was already waist-deep in the water. 'But it's a warm day. You won't freeze. Look.'
He dived under the surface, coming up again after a few moments wearing a broad grin and shaking his head like a dog. Ianthe caught her breath. He looked completely happy and at ease in the water, the waves lapping gently around his body and sculpting to his chest in a way that accentuated every bulging muscle. She'd had no idea that he was so… solid.
What do you want people to take away from reading this book?
I just hope that readers enjoy it and are left with a warm, fuzzy glow. If it makes them want to come visit Yorkshire too, then so much the better. We're very friendly here! Also, I think I mentioned the fish & chips…
What are you currently working on? What other releases do you have planned for 2017?
I've just finished a spin-off, which is the story of Violet, Ianthe's best friend in Whitby. It has more of a gothic feel, with a dissolute ex-army hero, and takes place in a gothic Victorian mansion up on the Moors.
I also have another release in December, 'Besieged and Betrothed', set in 1147 during the War between Stephen and Matilda. My feisty heroine Juliana is chatelaine of a castle under siege by my hero, an emotionally damaged Frankish soldier called Lothar.

Thanks for blogging at HJ!
Giveaway:

I'd like to offer the chance to win a free US paperback copy of 'The Convenient Felstone Marriage' 
To enter Giveaway: Please complete the Rafflecopter form and Post a comment to this Q:

I love watching period dramas, so I'd like to know which are your favourites? I have too many to mention them all – Pride & Prejudice, North & South, Persuasion, Downton Abbey, Belle, Victoria…
Excerpt from The Convenient Felstone Marriage:
I don't want to spoil too much, so this is the part where my hero & heroine meet –
Ianthe glared after him [her brother], seized with the impulse to follow, to grab her bag, leap down onto the platform and run away. But where would she go? Percy and her aunt were the only relatives she had left and now it seemed even they were conspiring against her. She fell back against her seat, watching her brother's retreating back, silently resenting his freedom. He never worried about how he behaved or how indiscreet he sounded. He never worried about censure at all. How could the rules for men and women be so different? At least no one else had been around to overhear his last remark.
She gave a sudden guilty start, sitting bolt upright again as she met the steely gaze of the man sitting opposite. He hadn't moved, hadn't so much as lifted his head, but he was wide awake now, looking straight at her with an expression of brooding, almost ferocious intensity. This time there was no mistaking the frown on his stern features. He looked furious.
'You're awake.' She found herself stating the obvious.
'As you can see.'
She blinked, taken aback by the scathing tone of his deep northern-accented voice. He was leaning back in his seat without making even the slightest attempt to sit up, as if she were so far beneath his contempt that there was no need for propriety, the look in his eyes even more insulting than his manner. She felt her mouth turn dry. Besides Sir Charles, no man had looked at her so intently for a long time. In her new, drab garb, she'd started to think herself almost invisible to the opposite sex, but now this stranger's pale gaze seemed to bore straight through her.
Excerpt. © Reprinted by permission. All rights reserved.

Book Info:
The last place respectable governess Ianthe Holt ever expected to be proposed to was in a train carriage… by a stranger… who had just accused her of trying to trap another man into marriage!
Shipping magnate Robert Felstone may be dashing, but he's also insufferable, impertinent – and Ianthe's only possible saviour from her uncertain fate. She's hesitant to play the perfect Felstone wife, but Robert soon shows Ianthe there's more to him than meets the eye, and more to marriage than vows…
Book Links:


Meet the Author: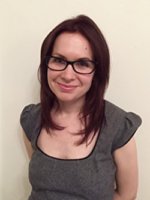 Jenni Fletcher was born on the north coast of Scotland and now lives in Yorkshire in the UK with her family. She studied English literature at Cambridge and Hull Universities before starting to write fiction of her own, with a special emphasis upon alpha males and feisty heroines! She also drinks way, way too much tea…
Website | Facebook | Twitter | GoodReads |