Today it is my pleasure to Welcome author
Jen Gilroy
to HJ!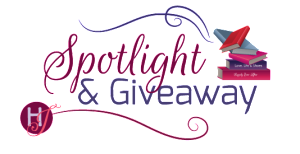 Some mistakes can never be fixed and some secrets never forgiven . . . but some loves can never be forgotten.

Thanks so much for hosting me today, HJ. It's great to be here and share my book with you and your readers.

Please summarize the book for the readers here: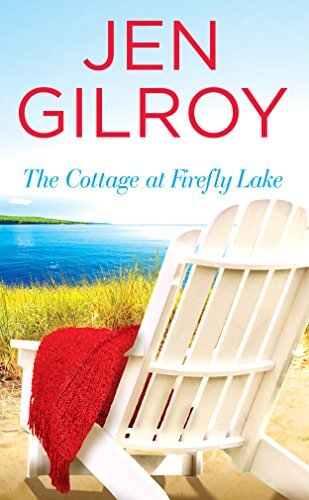 Charlotte Gibbs and Sean Carmichael were childhood sweethearts, but as adults they're an unlikely pairing. She's a footloose, globetrotting journalist who cut her ties with home and family long ago. He's a divorced dad running his family's boatbuilding business, as rooted as the trees that cling to the shores of Firefly Lake.
When Charlie returns to the small Vermont town where she spent childhood summers, she wants to sell her late mother's cottage and leave the past behind. Neither, though, is as straightforward as she thought. Instead, she finds herself falling for the place and the man, and confronting family secrets that, unless she makes different choices, could mar her future as they did her past.
Although Charlie and Sean broke each other's hearts once, in Firefly Lake love and roots run deep and, with a little summer magic, wounded souls can heal.

Please share the opening lines of this book:
Sean Carmichael balanced the canoe paddle on his knees, scanned the lake and sandy shoreline, and lingered on the cottage hugged by tall pine trees.

"Dad?" Ty brought the rental canoe alongside his. The white Carmichael's logo gleamed with fresh paint. "You want to deliver this canoe to the Gibbs place or sit in the middle of the lake all afternoon?"
Please share a few Fun facts about this book…
On a trans-Atlantic flight, I read a newspaper article about women foreign correspondents. When I glanced at the map on the monitor in front of me, the plane was above the Charlie-Gibbs Fracture Zone. Charlie's character popped into my head, named and almost fully formed.
Firefly Lake represents everything that's special to me about summer in a small, lakeside resort town. In creating my fictional world, I was inspired by vacations my husband and I spent in northern Vermont and the Adirondack area of Upstate New York.
I wrote much of this book during my lunch hour at my last day job. I was halfway through when I realized that I'd given a character the same first name as my boss. Cue rapid find and replace!
Please tell us a little about the characters in your book. As you wrote your protagonist was there anything about them that surprised you?
Charlie grew up in a family where she never felt she belonged. While that family history scarred her soul, she's also scarred in body from an accident on a work assignment. As I wrote her story, I discovered the vulnerable woman behind the wall she hides behind and that broke my heart.
Loyal and true, Sean is a good man who looks out for the people he cares about. Charlie left Firefly Lake and him years ago, but now that she's back, he needs to protect himself from the changes she could bring to his life and family business. Although he's always resisted change, Sean ultimately surprised me by his willingness to risk for love.
If your book was optioned for a movie, what scene would you use for the audition of the main characters and why?
One of my favorite scenes is when Charlie and Sean meet early one morning by Firefly Lake soon after Charlie comes back to town. It has a lot of emotional tension, and it gives readers a glimpse of the bittersweet memories and regrets both characters have, as well as the unfinished and still potent feelings between them.
Here's a snippet.

Scene snippet

Sean scooped up a handful of small stones from the water's edge and gave her half. "What about you? Did you ever marry?"

"No husband. No kids either." She pasted on a smile and stared at the lake. It still had the same reedy smell, and little foam-topped waves tumbled onto the shore with a soft hiss.

"Why not?" He sent another stone skipping across the sapphire-blue water. "You must have had opportunities."

"It's hard to have a relationship when you're only in the same city with someone three months out of twelve." She tossed one of her stones, and it sank near the shore with a dull plop. "The men I meet, we're both always on the road. A few weeks here and there between assignments. That kind of life's no basis for a real relationship."

Maybe if she'd loved someone enough to want to build a life together, she'd have found a way to work it out. Or found a man who was willing to work it out with her. Instead, she always broke things off before they got serious.

The sun glinted off Sean's hair, still the color of ripe wheat. "You just never met the right guy."

She shrugged. "Maybe." Or maybe she had, and nobody else had ever come close.
What do you want people to take away from reading this book?
A sense of hope and, if only briefly, an escape from life's challenges. All of us have tough times, and reading romance has helped me through many of those in my own life. The themes that run through this book speak to me personally—redemption, being true to yourself, the bonds of family and friends, the healing power of love and, above all, the hope that even against seemingly insurmountable odds, there will be a happy ending.
Over the years, romance authors have given me many wonderful hours of reading, offering escape, comfort and hope. Now as an author myself, I'd like this book, in some small way, to help me pay it forward and give those things to other readers.
What are you currently working on? What other releases do you have planned for 2017?
I'm now working on the third book in the Firefly Lake series, Back Home at Firefly Lake. It's scheduled to release in March 2018.
Summer on Firefly Lake, the second book in the series, releases in July. It's a friends-to-lovers story about finding love in the most unexpected places.

Thanks for blogging at HJ!
Giveaway:

Print copy of THE COTTAGE AT FIREFLY LAKE by Jen Gilroy
To enter Giveaway: Please complete the Rafflecopter form and Post a comment to this Q:

What's your favorite place to spend a summer vacation?
Excerpt from The Cottage at Firefly Lake:
Even though the cottage was the closest she'd ever had to a home, it kept her stuck in the past. Kept her wanting things she had to let go—the things [her sister] had. A real home with a husband and family.

"That's what you said when you broke up with me." Sean's voice was harsh. "You needed to start over, move on."

His words ripped through her, the pain as fresh as on that cool August night she'd told him she was leaving. When, with each word that had come out of her mouth, she'd known she was hurting him, believing whichever choice she made she'd lose him anyway.

"Don't. We were kids. Your life was here. It's still here. My life wasn't." Her heart swelled even as her stomach churned.

"That had never been an issue before. It's not like you ever lived in Firefly Lake year-round. Why then? Why did you say you needed to move on? Less than twenty-four hours earlier you said you loved me. You kissed me good night, the same as always." The pain he'd buried still lurked in the blue depths of Sean's eyes. Pain she'd put there.

"I did love you." Her voice rasped and her chest heaved. Between that last good-night kiss and the next day when her dad had ordered her to find Sean and tell him it was over, her whole world had changed.

"Why should I believe you?"

"I'm telling you the truth." Despite the warmth of the fire, she shivered and her body crumpled inward. "But I'd just turned eighteen. We were headed in different directions. I was going to college. You were never going to leave here and I…I couldn't stay."

"Okay." He let out a breath. "I accept we were young. Maybe we'd have broken up anyway, but the way you handled it. That's what I don't get, and I can't forgive or forget. I trusted you."

And she'd betrayed him. Charlie's head spun and spots flashed behind her eyes. "I did what I had to do." For him, even more than for her.

"Was there someone else?" Sean's voice was rough.

"No." Her eyes watered, and she blinked away hot tears. The irony wasn't lost on her. She'd never had kids or fallen in love again after she'd left Sean. She'd never let any other man see into her heart or touch her soul. She'd never let herself trust.

"Then why?"

Charlie's heart pounded. There it was. The opening she needed. Part of moving on, part of her second chance at life, was putting right the past, and she owed Sean the truth. She pressed a hand to her throat to hold back a whimper. Her stomach hardened, and time slowed so it almost seemed to stop.

Beyond the circle of firelight, water lapped against the dock, and still Sean studied her. In his expression, there was hurt, anger, and, most of all, distrust.
Excerpt. © Reprinted by permission. All rights reserved.

Book Info:
Charlotte Gibbs wants nothing more than to put the past behind her, once and for all. But now that she's back at Firefly Lake to sell her mother's cottage, the overwhelming flood of memories reminds her of what she's been missing. Sun-drenched days. Late-night kisses that still shake her to the core. The gentle breeze off the lake, the scent of pine in the air, and the promise of Sean's touch on her skin . . . True, she got her dream job traveling the world. But at what cost?
Sean Carmichael still doesn't know why Charlie disappeared that summer, but after eighteen years, a divorce, and a teenage son he loves more than anything in the world, he's still not over her. All this time and her body still fits against his like a glove. She walked away once when he needed her the most. How can he convince her to stay now?
Book Links:


Meet the Author: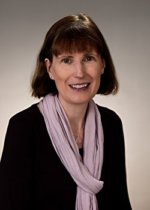 Jen Gilroy lives in a small town in Ontario, Canada. She's worked in higher education and international marketing but, after spending too much time in airports and away from her family, traded the 9-5 to write contemporary romance to bring readers' hearts home. Jen likes ice cream, diners, vintage style and all things country. Her husband is her real-life romance hero, and her teen daughter teaches her to cherish the blessings in the everyday. She's a 2015 Romance Writers of America Golden Heart® finalist, and The Cottage at Firefly Lake is her debut novel.
Social media 
www.jengilroy.com
Twitter: @JenGilroy1
http://facebook.com/JenGilroyAuthor