Today it is my pleasure to Welcome author
Alexandra Curry
to HJ!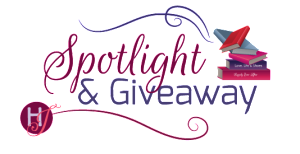 A timeless novel of one woman who bridged two worlds in a tumultuous era of East meets West
Please summarize the book for the readers here: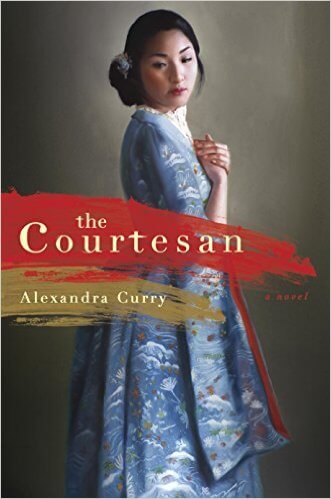 My novel is the story of a famously beautiful Chinese courtesan who lived and loved in extraordinary times: the twilight decades of the Qing dynasty and the violent, chaotic years of the Boxer Rebellion. Sai Jinhua is well-known in China for her "marriage" to a high official who became one of China's earliest emissaries to travel to the West. (She was actually his concubine.) She is even more well-known for the story of her romance with the dashing Prussian count she met while living in Europe. In my version of her story, Sai Jinhua is orphaned by the slice of an executioner's sword and then sold at age seven into a Suzhou courtesan house, where she faces the worst of human nature. She later travels to the imperial city of Vienna, where she lives as the concubine-wife of the high official, now diplomat, who has rescued her from her life as a courtesan. In Vienna, Jinhua experiences the temptations of a new and exotic place where the women wear revealing clothing and dance, quite openly, wrapped in the arms of men who are not their husbands. While living there, Jinhua finds whispers, too, of the romantic love she has longed for, and she struggles against Chinese traditions that subject her to the demands of her much older husband. She returns to China a changed person, marked by her western experiences and her love for the count, scarred by the traumas of her concubine-marriage, and as strong-willed as ever. By this time, a terrible clash of cultures is brewing between China and the West, and Jinhua's European sympathies ultimately threaten not only her own survival but the survival of the people she loves most.

Please share the opening lines of this book:
These are actually the first three lines of the preface to the novel.
"The story of Sai Jinhua has been told before.
It has been told in the language of poems, plays, novels, and opera.
Sai Jinhua has been called a heroine—and a woman of depravity…"
Please share a few Random facts about this book…
Several characters in The Courtesan—besides Jinhua herself—were living, breathing, fascinating people of history who could have met Jinhua and do in my novel. For example, the Empress Sisi of Austria was another famous beauty of the time. She was known for her strong will and unconventional ways, and was a woman who loved the idea of other beautiful women, who kept photographs in what she called her "Album of Beauties". And then there is Edmund Backhouse, a brilliant but unscrupulous rogue who escaped his debts and his awful reputation in England to live in Peking. And of course the Prussian, Count Alfred von Waldersee, was a very real player on the stage of history who may or may not have met the real Sai Jinhua—and who may or may not have been in love with her—and therein lies one of the great mysteries of Sai Jinhua's life.

Please tell us a little about the characters in your book. As you wrote your protagonist was there anything about them that surprised you?
The things that interested me most from the outset about Sai Jinhua's story were the two cultures, Chinese and European, coming together in one person's life at a time when neither culture understood the other particularly well. This is history, a seminal part of the world we live in today, and the novel does have a bearing on what we in the West don't often think about when we consider our relationship with China. For me, this coming together of widely differing cultures is very personal in that I grew up straddling cultures myself: European, North American, and Asian. So what distinguishes the book from others—I think—is my own perspective on how it might have been for a young Chinese woman to travel to the land of the "foreign devils" and to experience what was new and exotic and incredibly romantic—and how it was to fall in love with a person from another culture. And then there is the question of how it was to return, a changed person, to the place of your birth. I have done these things, and now, in The Courtesan, I have written about them.
What, in your mind, distinguishes this book from other books out there in the same genre?
The central character is, of course, Sai Jinhua herself. As the story opens, she is a 7 year old child, smart, thoughtful, adored by her father, and eager to be as "curious and virtuous and wise" as her father tells her that her long-dead mother was. Rapidly, Jinhua's life unravels, and she is forced to become someone who survives by her wits and her beauty. Known as a girl with the "charm of a demon", she resorts to a lifelong ritual that binds her to her dead father and becomes a person who romanticizes life through stories. Sometimes, even often, she deludes herself about what is real. She loves the notion of romantic love—and of "love out of balance". She is curious, but not always virtuous and not always wise. She pursues what she wants—or what she thinks she wants—with all of her energy.
Suyin, the crippled brothel maid who befriends Jinhua, is Jinhua's opposite in almost every way. She learned early that "life is hard but it can be endured". She has been told all her life that she is ugly and will never be loved. She tells Jinhua "We do not own ourselves", and Suyin is a person who accepts, always, the inevitable. In the end, she is a woman of great bravery. She is, as it turns out, quite beautiful.

The First kiss…
As a courtesan Jinhua was kissed often, but without love. Her first romantic kiss comes on the day she meets Count Alfred von Waldersee, who arrives in a carriage with a pair of perfectly matched white horses to rescue Jinhua from a moment of distress, asking her whether she is in need of a "Kavalier". Jinhua has never been kissed by a barbarian man before, or seen a man with startling blue eyes like his, a man with two neat rows of bright gold buttons on his uniform.
"He takes her hand. Actually it is her fingers that he is holding. He's touching her and she doesn't mind, and really she should pull away and look down at the ground and take another step away from him. But she doesn't do any of this…Bowing again, the man lifts Jinhua's hand. Close to his lips but not quite touching, and she has the faintest feeling of his breath on her skin. His lips linger, and it is as though her feet were nailed to the ground, and she cannot possibly move."
If your book was optioned for a movie, what scene would you use for the audition of the main characters?
I think that an audition should capture the characters in a pivotal moment of change and truth. In The Courtesan, there is a scene that occurs when Jinhua has returned to China after her Vienna experience. She is no longer with her husband, the diplomat, and has opened a courtesan house in Peking. Jinhua emerges from her bath at the end of a long evening to receive the blue-eyed Edmund Backhouse, the charming rogue Englishman who reminds her so much of the Prussian count, Alfred von Waldersee. In the scene, Edmund presses Jinhua, "Smoke with me," and by this he means, smoke opium.
Opium, dayen or the big smoke in Chinese, brings truth to the lips of those who smoke it. Jinhua smokes with Edmund, for the first time in her life, and they play a game called Cross Your Heart and Hope to Die. "I'll go first,' Edmund says. "I'll ask you a question…and you must answer, and I must guess…whether your answer is the truth or a lie."
Edmund's question is, of course, one that is very difficult for Jinhua to answer. It is a question she should absolutely be asking herself and answering for herself…
This is a scene in which Jinhua is under huge pressure to explain her life and the choices she has made, where her dreams are illuminated and where truth emerges. An actress who can show us all of this in a compelling way is, I think, up to the task of playing the role of the legendary Sai Jinhua.

If you could have given your characters one piece of advice before the opening pages of the book, what would it be and why?
Oh dear, Jinhua is in need of much advice, because in trying to survive she is prone to miss what is real and abiding and of true value. I think the most important guidance I would give her is to avoid taking the people who are most dear to her for granted. And if I may sneak just one more thing into the mix, I would say, as her father did before he was executed, "A story is a garden you can carry in your pocket…Like gardens, [stories] are small places in a large world. But, Jinhua, we must never mistake the stories we tell ourselves…for the truth."
The character I would most like to guide in the direction of a happy ending is Suyin, the brothel maid and Jinhua's friend. She is actually my favorite among the characters, someone who is grounded and real and sensible in all things…and incredibly hard on herself. I would tell Suyin to be gentle with herself and to believe deeply in the beauty of her own soul.

What are you currently working on? What other releases do you have planned for 2015?
I am currently working on a novel that takes place in the 1920's, Singapore, the era of Noel Coward and Somerset Maugham. It is a story that explores in a very different way the infatuations and fascinations that arise when a man of the West meets a woman of the East.

Thanks for blogging at HJ!
Giveaway:

Print copy of The Courtesan
To enter Giveaway: Please complete the Rafflecopter form and Post a comment to this Q:

There is a theme of "love out of balance" that runs throughout The Courtesan and impacts almost every character in the book. How do you think this theme manifests itself in the stories of the various characters, and do you think the question of balance is resolved for Jinhua?
Book Info:
The Courtesan is an astonishing tale inspired by the real life of a woman who lived and loved in the extraordinary twilight decades of the Qing dynasty. To this day, Sai Jinhua is a legend in her native land of China, and this is her story, told the way it might have been.
The year is 1881. Seven-year-old Jinhua is left an orphan, alone and unprotected after her mandarin father's summary execution for the crime of speaking the truth. For seven silver coins, she is sold to a brothel-keeper and subjected to the worst of human nature. Will the private ritual that is her father's legacy and the wise friendship of the crippled brothel maid be enough to sustain her?
When an elegant but troubled scholar takes Jinhua as his concubine, she enters the close world of his jealous first wife. Yet it is Jinhua who accompanies him–as Emissary to the foreign devil nations of Prussia, Austro-Hungary, and Russia–on an exotic journey to Vienna. As he struggles to play his part in China's early, blundering diplomatic engagement with the western world, Jinhua's eyes and heart are opened to the irresistible possibilities of a place that is mesmerizing and strange, where she will struggle against the constraints of tradition and her husband's authority and seek to find "Great Love."
Sai Jinhua is an altered woman when she returns to a changed and changing China, where a dangerous clash of cultures pits East against West. The moment arrives when Jinhua's western sympathies will threaten not only her own survival, but the survival of those who are most dear to her.
A book that shines a small light on the large history of China's relationship with the West, The Courtesan is a novel that distills, with the economy of a poem, a woman's journey of untold miles to discern what is real and abiding.


Meet the Author: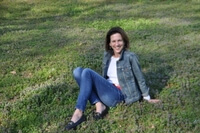 Alexandra Curry is a Canadian of Austrian and British parentage who has spent happy years living and travelling in Asia, Europe, Canada, and the United States. A graduate of Wellesley College, she now lives in Atlanta, Georgia. The Courtesan is her first novel.
I would love to hear from people who read, who review books, and who discuss them in bookclubs. I can be contacted at AlexandraCurry.author@gmail.com – or on Facebook, AlexandraCurry.author – or via Goodreads!