Today it is my pleasure to Welcome romance author 
Margareta Osborn
 to HJ!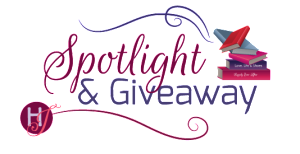 Hi Margareta and welcome to HJ! We're so excited to chat with you about your new release, The Cowboy!
What was your Inspiration behind this story and characters?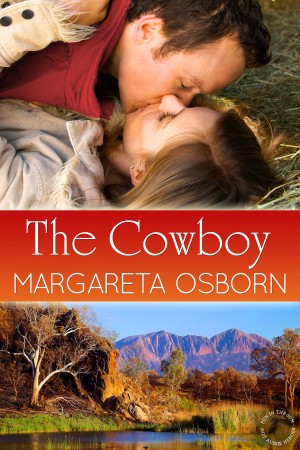 When I was asked to write a novella for the Hot Aussie Hero series for Tule, I knew immediately my hero was going to be a cowboy, although in "Aussie speak" we'd call him a cattleman, specifically a mountain cattleman.
Jake Richardson is as attractive yet rugged and dangerous looking as the mountains in which he lives. He's much like the men whom I've known and worked with all my life, laid-back and capable with hands-on farm stuff but perversely all at sea when it comes to the finer things in life.
Carina 'Ree' Chapman, is his antithesis, a chic, savvy, business woman with an eye for detail hailing from New York. Once Ree strode into my mind wearing her designer sunglasses, stiletto's and favourite retro style dress all set to turn Jake's life on it's head, all I had to do was throw pair of them together, sit back and let the sparks fly! It was SO much fun.
The fictional locality of Barcoo Creek, where the couple meet, is set high in the majestic East Gippsland Mountains, a remote, beautiful and captivating part of Australia. It's the slice of this great Southern land where I live and farm cattle and after reading my novella, I think you'll want to come visit on your next trip to Oz!
Please share a few FUN facts about this book…
I am in love with Jake Richardson and would dearly like Ree Chapman to take the first plane back to New York.
I am having recurrent dreams of a decadent spa pool in the river at my farm like Jake set-up for Ree. And, of course it's my husband in that scene with rivulets of water sliding over his muscles and tanned chest, not Jake … of course it is … yes, it is …
There were no cute koala bears or kangaroos injured in the writing of this novel.
I would like to make it very clear, contrary to popular opinion not all Australians like vegemite. (Even if it does deter carnivorous drop bears ☺)
Like Jake, I really have fixed a ute with a can and fencing wire out in the middle of nowhere with no AAA or RACV or NRMA or any other roadside assist service on speed dial. Heck, there was no cell phone reception at all!
The sizzling hot sex scene between these two characters was written by the author whilst listening to a piece of passionate sounding music by Taylor Swift. Don't tell Taylor I did that.
Please share an Excerpt from THE COWBOY
'You are the owner of this … ummm … place?' Ree threw her hand around to encompass the tree lined drive, the long low homestead with its shady verandah, huts clad to look like inviting rustic cabins and a simple but homely wooden barn with turreted windows poking from the roof. Iron clad sheds she could see off in the distance but so far away to make you feel like this wasn't a working farm.
It sure wasn't the retreat down the road, with its waving palms, lush greenery and to-die-for looking cabana type accommodation, but she had to grudgingly admit it wasn't as shabby as she first took it be either. Clipped lush green grass stretched in all directions amongst mature grey-blue gum trees. Someone had gone to a lot of trouble to get the place looking tidy and cool and that was saying something in this brown, dry and inhospitable country. She'd seen enough of the harsh and forbidding landscape (before she'd shut her eyes in terror over that road) on the drive up here to curse Suzie into the next century. What had been wrong with Hawaii or the Maldives? Her precious vacation was going to be wasted in this forbidding and bleak outback place. But then she'd given herself a pep talk. She was here for a new experience, something she could boast about to the folks back home and everyone had been to Hawaii. She was the one who'd wanted to go somewhere no-one else had ever been so she could rave about it, Suzie's mistake not withstanding.
Ree took another look around. She would find something good here or die trying. Her eyes instinctively returned to Jake Richardson. He looked good enough to eat. Or at least lick if he wasn't covered in all that sweat, grease and oil. The planes of his chest were like sculptured clay and his tummy muscles would've made an old-fashioned washboard look like wobbly jelly. His jeans were slung low over his hips and the trail of lighter hair, which disappeared beyond his zip sent her imagination as to what lay hidden, into overdrive.
She wasn't having anything to do with men!
Well, not until she'd done her course. Which come to think of it, probably wasn't on the agenda now seeing she had been booked into the wrong resort. And there was no pool with a swim-up bar. Or a Balinese massage hut. Or someone to give pedicures or manicures …
She swung back to find a set of piercing blue eyes on her face, like he was trying to read something in her expression. Was that a flicker of uncertainty? Surely not? This man looked like he knew exactly where he was going and how he was going to do it.
And you'd really like him to do it with you.
Thanks for blogging at HJ!
Giveaway: 

Tule Reader Swag + $5 Starbucks giftcard
To enter Giveaway: Please complete the Rafflecopter form and Post a comment to this Q: 

What do you think is the hottest thing about a cowboy?
Book Info:
Carina Chapman wants a vacation. Somewhere hot. Somewhere decadent. Somewhere far, far away from her complicated life in New York. Somewhere in Australia appears to be the answer, until Carina discovers her PA has booked her into the wrong resort.
Cowboy Jake Richardson can cook a mean camp-oven roast, track wild horses, breed cattle and knows Australia's rugged High Country like no other, but he needs to diversify if he wants to keep his land. Tourism seems like the answer, but his housekeeper just quit, the rooms aren't ready and he doesn't know a short black from a cappuccino.
Then his first guest arrives.
City slick Carina is smart, classy and disgruntled that her dreamy five-star retreat has been replaced by a rustic homestead beside the Barcoo Creek. Jake has seven days to convince Carina he can deliver all the items on her vacation checklist – including the five-step method to an everlasting relationship…
With him.
Buy Link – http://tulepublishing.com/books/the-cowboy/
About the Author: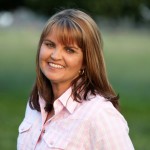 Margareta Osborn started writing her first novel whilst sitting under a tree on a vast cattle station in outback Australia. She then swapped living on remote red dirt plains for isolated rugged mountain ranges and went on to write another four books. Despite her brain always going into white noise at the mention of anything mechanical, she lives a dream life writing and farming with her ever capable husband, three rambunctious children and varying numbers of cattle, sheep, kangaroos and wombats. She adores Ariat cowgirl boots, sparkly Western jeans and anything to do with bling.
Social Media Links
http://www.margaretaosborn.com/
https://www.facebook.com/pages/Margareta-Osborn/249126035122382
https://twitter.com/margaretaosborn