Today it is my pleasure to Welcome romance author 
Roxanne Snopek
 to HJ!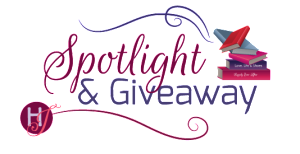 Hi Roxanne and welcome to HJ! We're so excited to chat with you about your new release, The Cowboy Next Door!
What was your Inspiration behind this story and characters?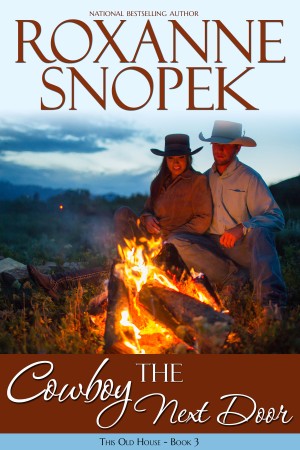 When Leda Plett showed up in my earlier book, A SWEET MONTANA CHRISTMAS, she almost stole the show! I knew, without a doubt, that I had to write her own story.
I'm a sucker for women-overcoming-adversity stories, especially single parents. I've been lucky enough to raise my kids with a supportive partner; I can't imagine the strength it would take to do it alone.
So a young woman, alone, with no family or education or prospects… yet facing life head on, determined to give her daughter a better life? How could I resist her?
And who better to send her way than an accomplished, mature businessman-cowboy… who thinks he knows what's best for her?
I hope you enjoy watching the sparks fly as much as I did!
Please share a few FUN facts about this book…
The apple-cake that Eric makes, that Leda loves, is based on one that I've been making for years. It really is great. I'll put the recipe on my website!
For all the dogs I've written about, this is the first time they've initiated a meet-cute. What was I waiting for, I wonder
For two years, when I was a kid, our family renovated and lived in, a one-room school house that must have been a hundred years old. I thought it was super cool. My mother, with two kids and a new baby, probably just wanted reliable plumbing. I think "roughing it" is more fun in fiction than real life.
Please share an Excerpt from The Cowboy Next Door:
"Eric wants to help you get child support."

Leda and Melinda were at the sink, washing dishes. It was disgustingly 1950s but what can you do, she thought.

"What!?"

Her private business was hers, no one else's. Fine, okay, she was mostly an open book. But to have this big hunky stranger appear out of the great blue yonder and assume she needed his awesome shiny knight-ness made her itch for a hefty glove to slap across his face.

Or not.

His face was actually very nice, the kind better suited to polite treatment. With bare hands.

"Child support is your right," continued Mel. "He wants to help you get it."

Leda bristled. She felt the little hairs pop out, like she was a blowfish, making herself look big and dangerous. Because she was in fact, small and scared.

And nice faces could be dangerous.

"What makes him think I'm not already getting it? Is my stupid and broke tattoo showing again? Men. They think they know it all. I'm sick of them."

Melinda made a sympathetic sound and nodded her head. She knew all Leda's screw-ups but she'd never questioned her choices and her concern had never been condescending or patronizing in any way.

And so generous.

Leda winced inwardly. So generous in that they gave her charity without making it seem like charity. Some days, she could actually believe that what they had was a mutually beneficial arrangement.

Okay. So she didn't pay rent; she earned her keep.

She was almost certain of it.

Almost.

What she was definitely certain of was that without their generosity, she'd still be in that wretched apartment, working nights at the theater snack counter, while her baby was with… that was the question.

Leda was beholden to them but to have an outsider poke his nose in, offering advice and explaining to her everything she'd done wrong and how he could fix her life, well that made her feel every precious moment of dumb.

On the other hand, a smart woman would swallow her pride and listen, before losing her… before getting upset.

"Nice of him to be concerned, I'll admit," she said, through gritted teeth.

Melinda, friend that she was, understood immediately.

"It actually is and before you get all up in arms that he's trying to tell you what to do, you should listen. Not all men are pond scum, you know."

"You got the last good one."

Mel got all dreamy-eyed, her hands growing still in the sudsy water. "Yeah, I did, didn't I?"

Leda had seen that look a gazillion times.

She was happy for Melinda. Absolutely, completely thrilled.

But would it kill the universe to share a little of the man-gold around? Surely a little of it could fall into her lap, couldn't it?

But no. She got the man-plugged-nickels. The man-bottle-caps. The man-tin-foil. With used gum stuck to it.

"Eric's good at what he does," said Melinda. "Finances, legal stuff. Deadbeat dads are his red flag, according to Chad. I guess he's got a reputation for keeping his clients honest, even when it cuts into his commission."

Melinda took a step back and grabbed a dish towel to dry her hands with.

"He's a great, awesome guy, I get it," said Leda, articulating carefully, holding back the street language that always wanted to spill out in times of emotional turmoil, "but I don't need his help."

"Oh, don't be such a drama queen." Melinda tossed the dish towel at her face and Leda caught it. "We all can use a little help from time to time. The least you can do is listen."
Thanks for blogging at HJ!
Giveaway: 

E-copy of Roxanne's "Finding Home" + $5 Starbucks giftcard
To enter Giveaway: Please complete the Rafflecopter form and Post a comment to this Q: 

When someone gives you good advice, when you're not ready to hear it, how do you handle it?
Book Info:
Love's worth more than being right.
When single mother Leda Plett – who's doing just fine on her own, thank you very much – goes next door to retrieve her wandering pooch, she doesn't expect to find the neighbor's handsome brother lounging about like he owns the place. She certainly doesn't expect him to go after the deadbeat who abandoned her. She's not looking for a know-it-all white knight with long, lean muscles and a sexy smile. He's hot, but she's already been burned.
Rodeo-star turned agent Eric Anders is used to managing people, especially irresponsible males, and he can't stand it that some jerk has left Leda high and dry. Clearly, the boots-and-sundress wearing mouthy mama needs someone on her side. He could change her life, if only she would let him. And it has nothing to do with the fact that her sparkly exterior hides a spirit that is as sweet as it is strong – and irresistible.
In fact, Leda is more mature than her years. She feels the weight of her mistakes, and wants only to make sure her daughter doesn't suffer for them. Eric's hot gaze makes her weak in the knees but Leda's track record with men is as bad as it is short. Can she trust the cowboy next door?
When Eric's well-intentioned actions inadvertently reveal a shameful secret from Leda's past, he realizes she never needed him at all. As he watches her rise above the humiliation, he knows he must find a way to make it up to her, or risk losing the one girl he now can't live without.
Buy Link – http://tulepublishing.com/books/the-cowboy-next-door/


About the Author: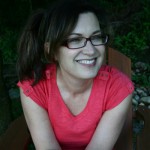 Born under a Scorpio moon, raised in a little house on the prairie, Roxanne Snopek said "as you wish" to her Alpha Farm Boy and followed him to the mountain air and ocean breezes of British Columbia. There, while healing creatures great and small and raising three warrior-princesses, they found their real-life happily-ever-after. After also establishing a successful freelance and non-fiction career, Roxanne began writing what she most loved to read: romance. Her small-town stories quickly became fan favorites; print editions of her latest series were recently launched in France.

https://www.facebook.com/RoxanneSnopekAuthor
https://twitter.com/RoxanneSnopek