Today it is my pleasure to Welcome author
Linda Broday
to HJ!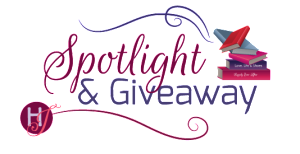 Hi Linda and welcome to HJ! We're so excited to chat with you about your new release, The Cowboy Who Came Calling!
Please share your favorite Scene from The Cowboy Who Came Calling: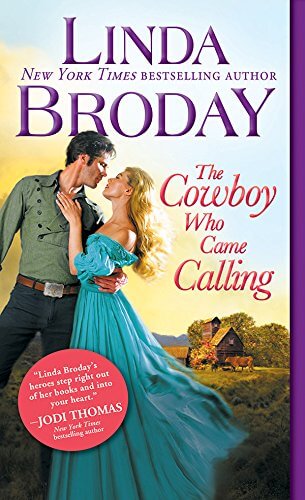 Oh gosh, there are so many favorite scenes it's hard to choose just one.

This one though won out. It's the scene where Luke McClain finally gets his suspicions that Glory Day is going blind confirmed. He has taken supper with the family and afterward asks Glory to take a walk. After talking about various things, he bets her that she can't hit the corner of the chopping block. An excellent marksman, Glory says she can. Of course, she misses. Tries a second time and misses again.

It kills Luke to learn that his suspicions are true. He wants to protect and take care of her only she doesn't think he loves her and that what he feels is pity.

This story was inspired when I almost lost my vision in 1989 due to a disease that ravaged my body. Doctors couldn't stop the deterioration and I feared I'd go blind. So, I poured those fears and uncertainty into this story. Glory Day is me.

Here's the excerpt:
"Glory, do you have a problem seeing?" Her sharp intake of breath told Luke he'd hit a sore spot.

"I would think a fellow in your shoes would keep his nose from where it didn't belong. It isn't any of your business if I am…which I'm not!"

"Mind if I see for myself? Bet you can't hit that chopping block over there."

"I can too." She accepted his Colt, tested the weight, took aim, fired.

And missed.

Luke lifted an eyebrow. The unfamiliar fear fanning out in his chest was different from the way he had felt when he had to arrest his sister-in-law Jessie for murder. Though he'd watched Glory stumble on occasion and have trouble reading, he laid it to any number of reasons. He hadn't wanted this confirmation that meant it was one more thing he couldn't fix.

Glory's hands shook. "If I had my Winchester…if it wasn't almost dark."

The door to the house flew open and her sisters Hope and Patience stood on the porch.

"Glory, did you have to go and shoot him again?" Patience yelled.

Luke glanced at Glory. "I'm all right, Punkin. She was only practicing so she could do a better job next time."

"Go back inside. If I decide to put another hole in him, I'll sell tickets," Glory told her sisters.

His grin died a quick death when she cocked the hammer, lining up another bullet in the chamber. He held up his hands. "Hey, hold it. I'm an unarmed cripple."

In reply, she steadied her arm and sent another chunk of lead toward the offending target.
And missed again.

"How long did you think you could keep this secret?" he asked quietly.

"Long as I had to." She handed the weapon back, the quiver of her chin betraying the struggle for control.

Luke pulled her against him. "Marry me, Glory. Let me take care of you, of your family."

She leaned back to look up at him. "Why? I can think of better excuses to marry someone."
Excerpt. © Reprinted by permission. All rights reserved.

Thanks for blogging at HJ!
Giveaway:

Print copy of The Cowboy Who Came Calling (Texas Heroes) by Linda Broday
To enter Giveaway: Please complete the Rafflecopter form and Post a comment to this Q:

Now that you know one of mine, what is something you fear?
Book Info:
He'll do what it takes
To win
Her heart
Glory Day may be losing her vision, but that doesn't mean she'll ever stop fighting. Determined to provide for her struggling family, she confronts an outlaw with a price on his head. But when a mysterious cowboy gets between her and her target, Glory accidentally shoots him instead. Flustered, she has no option but to take the handsome stranger home to treat his wounds.
Former Texas Ranger Luke McClain didn't plan to fall in love, but there's no denying the strength of Glory's will or the sweetness of her heart. But Glory's been burned before, and Luke will have to reach into the depths of his own battered soul to convince her to take a chance…
And trust that love is worth fighting for.
Book Links: Amazon | Barnes & Noble | iBooks | Kobo | IndieBound


Meet the Author: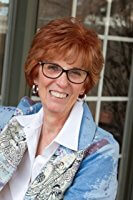 At a young age, LINDA BRODAY discovered a love for storytelling, history, and anything pertaining to the Old West. After years of writing romance, it's still tall rugged cowboys that spark her imagination. A New York Times and USA Today bestselling author, Linda has won many awards, including the prestigious National Readers' Choice Award and the Texas Gold. She resides in the Texas Panhandle where she's inspired every day.
Website | Facebook | Twitter | GoodReads |