Today it is my pleasure to Welcome romance author 
Sophie Barnes
 to HJ!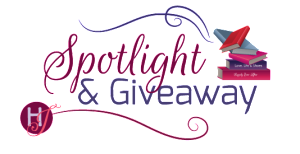 Inspiration behind the book: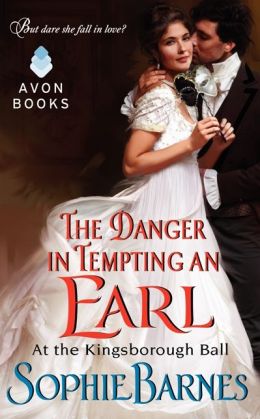 I can't really say that it was just one thing because there was the idea of one grand ball as the central theme tying the three books together, but on top of that there's also the fairytale element which is much more subtle in The Danger In Tempting An Earl than it's been in the previous books. If you haven't figured it out, it's Beauty and the Beast in reverse, which the scars being emotional rather than physical.
Random Facts:
1. When I write, I don't sit at a table or desk, but on the couch in my living room with my legs crossed beneath me and a cup of coffee next to me.
2. Katherine is encouraged to read, Emma, by Jane Austen, partly because there are similarities between it and the romance between Katherine and Lucien, but also because it's my favorite Jane Austen novel.
3. My favorite subjects in school have always been English Literature and Art. Funny that I always believed my career would have more to do with art than with literature. After doggedly pursuing the wrong path for many years, I feel fortunate to have finally found the right one.
4. Although I have been to England on several occasions, the nature scenes I describe (forests in particular) are always based on the ones I've visited in Denmark. If I could set up camp there and never leave, I think I'd be very happy. Going out into nature is vital to my state of wellbeing.
5. Kingsborough Hall is a blend of different buildings. The ballroom, for example, is based the grand foyer at the Palais Garnier opera house in Paris while I envisioned the garden as a mixture between a botanical garden I once visited and the one at the Rodin museum in Paris.
It's always difficult for me to say good bye to the characters in a book once I've finished writing it, and in this case I'm saying good bye to an entire series which has offered me so much joy. Hopefully those of you who have read the Kingsborough Ball series have enjoyed taking this journey with me.
But where one book ends, another begins, so I am pleased to announce that I am working on the edits for the first book in my next series. The title of both the series and the first book have just been confirmed as of yesterday, so I can now tell you that the series will be called Secrets At Thorncliff Manor, and the first book in this series about a family visiting a lavish guest house for the extremely wealthy where each of the children in the family finds love everlasting, will be, Lady Sarah's Sinful Desires.
 Thank you so much for joining me today. It's been an absolute pleasure!
GIVEAWAY:

Print copy of THE DANGER IN TEMPTING AN EARL
To enter Giveaway: Please complete the Rafflecopter form and Post a comment to this Q:

Where do you get most of your reading done?
Excerpt:
I've selected a few of my favorites here, from when Katherine starts to see Lucien in a new light, to when he shows her that her lack of confidence is unfounded, and that to him, she is the most beautiful woman in the world.
1. She still wasn't sure of what her revelation meant or how to address it, but she suddenly knew one thing with startling clarity—Lucien was a fine-looking man indeed, and there would be a multitude of young ladies eager to make him theirs now that he was not only back but also unmarried and in possession of a desirable title. She snuck a glance at him again and berated herself for not noticing before how handsome he looked.
Good Lord, what was happening to her?

2. "I know it may sound selfish," she told him hesitantly, "but when we spoke earlier this evening, I was under the impression that you wanted the same. So yes, if you could wait a while to seek a wife, I'd love nothing better than for us to talk, catch up on lost time, perhaps even go riding together the way we used to—mad races across the countryside."
The corner of his mouth tilted. "You are aware that I always let you win, right?"
Her chin rose a little, the gesture angling her face as she said, "I've no such notion. As far as I am concerned, I outrode you every time."

3. She glanced up at him with a modicum of discretion, aware more than ever before of the strength that resided in the arm she was holding. He really was an incredible specimen, if such a term could even be used to describe a man. Charles had been handsome—beautifully so—but his body had been slimmer. Lucien, on the other hand . . . a fleeting image of what his chest might look like in a state of complete undress gave rise to thoughts of toned flesh and broad shoulders. She shook the image away, bewildered by her reaction. Never before had she considered him in that way, yet she'd done so repeatedly in the space of only a few hours.

4. in the course of two days you've not only kissed me but offered to take me to bed as well. It's most unsettling, and frankly, I wish you would stop."
"Do you?" The words were but a murmur, yet they hummed through her, stirring her awareness. She nodded, for she'd lost the ability to speak. With slow deliberation, he reached out and placed his hand upon hers. A jolt of tingling warmth swept through her. "Because if you ask me, you wanted me to kiss you not only at the inn but in the carriage as well, and when I finally did, you welcomed it." His words were soft and sensual, and no matter how much she longed to tell him it wasn't true, she could not bring herself to lie to him—not about something this important. Instead, she closed her eyes and prayed for him to distance himself from her.

5. "Well?" she asked, daring him to give his verdict.
"You're incredible," he said. "More beautiful than any other woman I've ever laid eyes upon."
"You needn't lie to me, Lucien." Bitterness traced her words.
Lucien tensed. "I wouldn't dream of it." Something fierce inside him broke free. "Don't you dare tarnish this moment between us with self-doubt, Kate. I've always been honest with you, so if I tell you that you're beautiful, then it's because I mean it."
About the Book:
The Danger In Tempting An Earl:
Sophie Barnes does it again in this sizzling Regency-set romance where anything can happen at the Kingsborough Ball
Lucien Marvaine never thought he was good enough for Katherine. As the younger son of an earl, he didn't have a title or prospects. Then fate steps in and gives him a second chance, and this new Earl of Roxbury is determined to make the beautiful Kate his own . . . one touch . . . one kiss at a time.
Katherine never thought of herself as a temptress, certainly not with Lucien. Why, she's known him almost all her life! Yet as she waltzes in Lucien's arms at the Kingsborough Ball, she can't help but be drawn to him. Has he always been this hard and masculine? And where did those dimples come from? Kate is not looking for a husband . . . but how can she not surrender to Lucien's charms when love is at stake?
Author Bio: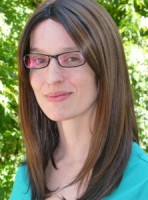 Born in Denmark, Sophie has spent her youth traveling with her parents to wonderful places all around the world. She's lived in five different countries, on three different continents, and speaks Danish, English, French, Spanish and Romanian.
She has studied design in Paris and New York and has a bachelor's degree from Parson's School of design, but most impressive of all – she's been married to the same man three times, in three different countries and in three different dresses.
While living in Africa, Sophie turned to her lifelong passion – writing.
When she's not busy, dreaming up her next romance novel, Sophie enjoys spending time with her family, swimming, cooking, gardening, watching romantic comedies and, of course, reading. She currently lives on the East Coast.
To find out more about me and my books, please visit my website at: www.sophiebarnes.com
On twitter at: @BarnesSophie
On Facebook at: www.facebook.com/AuthorSophieBarnes
And on Goodreads at: www.goodreads.com/author/show/5400052.Sophie_Barnes