Today it is my pleasure to Welcome romance author 
Dani Collins
 to HJ!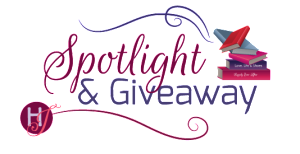 Hi Dani and welcome to HJ! We're so excited to chat with you about your new release, The Dani Collins Erotic Romance Collection!
Late Summer Heat – by Dani Collins
I've had a wildly busy summer. It basically started in May with the Romantic Times Convention. I spent June promoting my Harlequin Presents, An Heir To Bind Them. July I left on a month-long trip that included my high school reunion, the RWA conference in San Antonio, three weeks with my sister in Brisbane, and a jump to Sydney in the middle for the Romance Writers of Australia conference.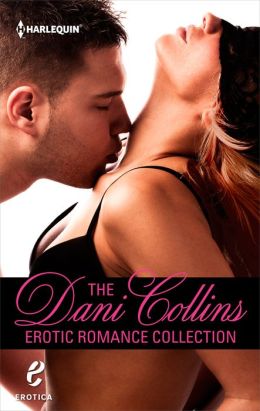 August saw me promoting four different titles from abroad. My blog tour was pretty onerous, but I have weathered it and here I am with my last stop. (Thank you, Sara!)
While I was in Brisbane, enjoying their mild winter of about seventy degrees, my family was enduring a prolonged heat wave of 106+ and haze from nearby forest fires. Since I've been home, we've had some rain, everything has cooled off and freshened up, and the kids are starting their back to school preparations. I imagine many of you are in the same boat.
Which makes me wonder if you'd like a last hurrah of heat before fall settles in. If so, allow me to tell you about my two-in-one erotic romance collection.
Mastering Her Role was originally titled 'Dominic' and I wrote it about fifteen years ago. A lot of my friends seemed to be making it in the erotic market so I wrote one and even went to contract with Ellora's Cave, but wound up backing out. (That story is another blog post.)
I loved the premise of this book, though: The heroine takes a series of sensuality lessons from a mysterious man named Dominic. She meets him through her neighbor, Jason, a man she's infatuated with, and each lesson grows progressively more intimate.
When I sold my first Harlequin Presents, I asked my editor in London if she'd be interested in an erotic romance I'd been holding onto. She was and passed it along to her associates at HarlequinE. They loved it and asked if I had another.
I'd always envisioned writing a companion novel where the hero doesn't know the true identity of the heroine. I sat down to write what would become Playing The Master and along came Ann, an introvert by necessity, who is being forced to marry Porter Navarro, a Master Dominant in the BDSM world. She doesn't know how to handle him until she's made-over into Violet and proves she doesn't take to submission as well as everyone expected.
Like my Presents, the heroes are rich, handsome, and a bit cynical. And, in this case, a little bit kinky, too. The heroines are inexperienced, one's even a virgin, but they learn to get what they want. Female empowerment is a recurring theme for me.
I'm tempted to say Dominic is my favorite hero of the two, since he's a bit of a first love for me, but I really did fall for Porter. He's got that smoldering Spaniard thing going on. Plus a lot of angst.
Juggling the erotic element was a huge challenge for me, especially in the second book, since I hadn't written an erotic romance in so long. You'd think it's as easy as making the love scenes longer and more graphic, but each one has to impact the characters' development. It's tricky!
I had a lot of fun with these books, though. One of my favorite moments happens when Arianne knows she's going to make love with Dominic for the first time and tells him she wants him to be completely naked, without his mask. She wants to see who he really is. He asks her, "Will you wear what I give you?" (He's been dressing her in sexy clothes all week.) She says, "Of course," and he—I don't know if I should tell you. It's a bit of a spoiler, but it still makes me laugh because I surprised myself when I thought of it. Comment what you think he makes her wear.
I also think it's hilarious that I wound up brainstorming with my teenaged son to solve a problem I had with Playing The Master. Nothing kinky, I assure you! I just wasn't sure how to advance the relationship between Porter and Ann, since he knew her in both guises and Ann is a bit of a shut-in. My son said, "Have them text." I went with instant messaging and it worked!
Wondering if there's enough heat to keep you feeling sunburned through September? Yes, trust me, there is. In one of my revision letters, my editor said, "They have sex a lot." But Arianne's lessons are the plot and she's learning about sex, so it kind of follows that they'd have sex a lot…
So get yourself a cool drink and enjoy the last days of summer before the busy-ness of fall and routine and rain hits.
Did you guess what Dominic gives Arianne to wear? The Dani Collins Erotic Romance Collection is only available electronically, but I'd love to send a copy to one lucky commenter.
BLURBS:
Mastering Her Role
Arianne has it bad for her friend and neighbour, Jason. Unfortunately, rumour has it that Jason has a kinky side, and Arianne's inner freak is still hiding in the closet. So Arianne asks Jason to introduce her to his friend Dominic—a sexually dominant instructor in the ways of pleasure. And so Arianne begins her lessons of sexuality, lust, and being thoroughly and deliciously ravished. But behind his mask, Dominic seems awfully familiar…
Playing The Master
In a week, timid Ann Parker will belong to the coldly handsome Porter Navarro—a marriage arranged by her vicious stepfather. But when she's secretly made over and presented to Porter as "Violet," she is initiated into his world of dark, exquisite delights. One where he is master. But it's only as Violet that Ann tastes true freedom. And her liberation will cost not only her sensual teacher, but the man she's grown to love…
EXCERPT – Mastering Her Role:
On the telephone he had sounded like Jason with a British accent. More or less.

The relationship between the two men was something of a mystery. She'd pressed Celine after the woman said with haughty amusement, I thought he would have introduced you to Dominic by now. But she'd only received a smirk in response.

Arianne wondered how much he'd be like Jason as she stood outside the hotel-room door. Until Jason had yanked her into his arms and spoken so explicitly, she'd only suspected what kind of man lurked beneath his quiet exterior. The idea of giving herself over to someone like that made her breath stutter, urging her to back out of this crazy stunt and retreat down the hall.

It didn't matter how desperately she wanted Jason. He was a man who enjoyed highly sophisticated sex play. She'd never reach his level. This was—

The door opened.

The man who filled the open frame wore black from silk shirt to snug leather pants tucked into tall, well-worn boots that reminded her of Jason's. She couldn't be sure of his identity by looking at his hands or face. He wore leather gloves and a silky kerchief thing, cut with eyeholes. It hid the upper half of his face and hair, like a pirate.

Below the mask was a blond goatee. Jason's hair was dark as a raven's wing. This man was about as tall as Jason, but Jason had green eyes, while the ones staring at her were brown.

Stop comparing him to Jason, she scolded herself. He looked like the kind of man who wouldn't put up with that sort of divided attention.

"Too timid to knock? Come in," he said in that subtle accent, so crisp with authority. He braced the door with a straight elbow, remaining in the space so she would have to duck beneath his arm and brush his body to get by.

Her purse felt slippery in her grip, and she was pretty sure she was going to faint.

When she hesitated, he said, "Would it help to know I don't intend to touch you? You wanted to meet me, so we'll talk."

She managed to swallow and nod then pressed through the tiny opening, feeling the brush of soft silk against her bare shoulder. She hadn't known what to wear and had settled on this lacy sundress. It was too virginal, she realized. It screamed of inexperience. Timid. Newbie.

But she was here now, looking around the elegant suite. This was a chic boutique hotel, and he'd booked them into one of the best rooms, a suite on an upper floor. It had a lounge area, a small bar and a door to the left that would be the bathroom. The bed sat on a platform three stairs up, next to the hollow of a three-sided window alcove. Across the foot of the ornate king-size bed draped a fringed, peacock-blue sheet. A footstool, also ornately carved and upholstered in red velvet, stood beside the bed next to a discreet black suitcase.

Wondering what the case might contain made her abdomen tense. She jerked her gaze to the drawn sheers over the window that allowed some of the afternoon sun to penetrate, bringing a glow to the polished wood detailing above the empty fireplace. The room was comfortably warm. The air-conditioning, off. No hum. No music, either, just silence as he waited behind her.

She knew she ought to turn to face him, but it was easier to continue studying the room. In one corner stood a screen, black, with an inlay of tile chips. Perhaps it belonged to him, since mosaic nudes in Kama Sutra poses decorated it. Something red hung over the top of it. The rest of the furniture appeared to be hotel issue. Lovely, but not provocative—not like that screen or the suitcase.

"I said I wouldn't touch you but I have a custom, Arianne. People who play sexual games need signals between them to express readiness to begin and closure at the end. It builds trust. You will kiss me now and again when you leave."

Was he kidding?

She pivoted slowly, trying to find something reassuring in the cut of his jawline, but he was pure wickedness, lounging so negligently beside the door. She didn't think she could do it and wound up shaking her head at him.

"I was under the impression you wanted to reset the boundaries you've placed on your sexuality. Have you changed your mind?"
GIVEAWAY:

One digital copy THE DANI COLLINS EROTIC ROMANCE COLLECTION
To enter Giveaway: Please complete the Rafflecopter form and 

Leave a comment for Dani
BIO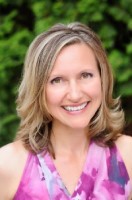 After a brilliant debut in the UK with No Longer Forbidden, a Mills & Boon Modern Book Of The Month January 2013, Dani's first Harlequin Presents, Proof Of Their Sin, won the Reviewer's Choice by Romantic Times Book Reviews for Best First In Series. While her focus is Harlequin Presents, Dani also writes romantic comedy, medieval fantasy, and coming August of 2014, erotic romance. Whatever the genre, she always delivers sexy alpha heroes, witty, spirited heroines, complex emotions and loads of passion.
Stay current with Dani's new releases by joining her newsletter or visiting her here:
Website | Facebook | Twitter | Goo dreads
PURCHASE LINKS
eHarlequin |Mills & Boon Aus |Mills & Boon UK
Chapters | Nook | Kobo | ARe | BooksaMillion