Today it is my pleasure to Welcome romance author
Kristina Knight
to HJ!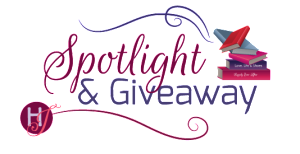 Hi Kristina and welcome to HJ! We're so excited to chat with you about your new release, The Daughter He Wanted!
Hi, Sarah! Hi, readers! I'm so excited to join you all today!
Please summarize the book for the readers here: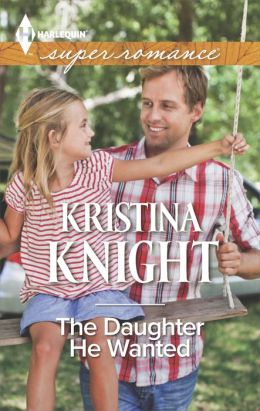 The Daughter He Wanted is a secret baby book with a bit of a twist – Alex, the hero, is a widower who is just started to come out of the grief-shell he's been in since his wife died of cancer. Paige, the heroine, was a bit of a bad-girl in her past and has turned her life around since having her daughter. She wants to fall for Alex, but she is terrified of the feelings she has for him, because when he's around it's really hard for her to remember to be the responsible 'mom-type' she thinks she has to be.
Please share the opening lines of this book:
HE DIDN'T HAVE to know.
Alex Ryan sat outside the pretty white house on the quiet street in Bonne Terre, Missouri. It was an older home with a wide front porch and ivy growing up the two posts on either side of the three steps leading to the front door.
Please share a few Random facts about this book…
Alex is a park ranger and Paige is an art teacher, their daughter has several…um…similarities to my own daughter, who I talk about way too much on social media.
It's set in Bonne Terre, Missouri, a real town across the state from where I grew up, but an area I've always loved to visit.
I ate a lot of Mexican food while drafting this book. I'm not sure why, although Mexican food is a perennial favorite. But I just couldn't get enough of fajitas and quesadillas…weird, I know.
The working title for the book was Sperm Bank Daddy-O, but I think the title my fabulous editor at SuperRomance came up with is sooooooo much better!
Please tell us a little about the characters in your book. As you wrote your protagonist was there anything about them that surprised you?
As I was writing Paige, I realized she was a lot more broken than I thought. For most of the first draft I kind of pictured her as this buttoned-up, suit-wearing professional woman who happened to be a teacher. It wasn't until I really let her go that I realized Paige had other reasons for pretending to be the buttoned-up type.
Alex…well, he was a whole other mess of problems. He insisted – and kind of still does – that he's not broken. But there is a piece of him that will never heal from his past, and there is a piece of him that will always love his first wife – which is as it should be…they had a great relationship. But getting him to really open up – to Paige as well as me! – was tough.
What, in your mind, distinguishes this book from other books out there in the same genre?
There are a million secret baby books, most of them with the heroine still pregnant. In The Daughter He Wanted, Kayle, the little girl, is four years old…so there is a tight bond between mother and daughter. They are very much a whole unit, one that Alex knows is okay without him, but he wants that kind of connection…
The First kiss…
Paige didn't push him away. She was caught, mesmerized by his gaze. Fascinated once more by his full lips and the little scar at the corner of his mouth.
"Alex."
He rested his hand against the mattress and Paige pushed her back against the headboard. "Paige."
"Th-thank you, for staying."
Paige didn't know if she swayed forward or if he leaned in but in the next moment his lips were against hers, moving slowly. Tasting, as if she might be the sweetest fruit. Paige reached her hands to his neck, feeling the smooth skin there and playing with the hair at the back of his head. She didn't care. Not about his motives or what might happen down the road. For this moment she only wanted to feel him against her. To enjoy a moment when she was Paige and not also Kaylie's mom.
She refused to feel guilty about that, and slanted her lips more fully against his, opening for him. This was so much more combustible than the kiss at the grocery store. Alex's tongue slipped inside her mouth and Paige inched forward, wanting more.
Maybe it was more to the point that she was tired of insisting she didn't want or care about him. She did. A lot. Cared about the man he seemed to be and the way she felt when he was around. The way he seemed to complete their family unit, but more than that, the way he made it okay to be a woman as well as a mom.
Alex cupped his hand around her head and pulled gently on her ponytail, slipping her hair from the band. His tongue played against hers for a long moment and then he pulled back.
Did any scene have you crying or laughing (or blushing) while writing it?
There is a scene at the end, while Kaylie is at her swimming lesson, that just killed me to write. I don't want to spoil it for anyone, but as a mom, putting those words to paper were just … deadly. I had to stop a couple of times.
I loved writing the two scenes with Alex takes Paige to St. Louis, another of my favorite places in Missouri … it's the place where they first make love, and that had me blushing just a time or two!
If your book was optioned for a movie, what scene would you use for the audition of the main characters?
Paige invites Alex to a barbecue at her best friend's house early in the book, and during that scene Paige fully admits to herself that she likes him. There's this tension between them that I think would make a great audition piece…here's a little snippet:
"We should go. I have papers to grade and I'm sure Alison and Tuck would like some adults-only time."
"This is your house."
Right, her home. Her hands flexed at her side. God, she was losing it. "I meant-"
Alex reached for her and Paige forgot what she was going to say. She knew she should shake off his hand but she didn't want to.
All the reasons they were a bad idea were still in her head. In her heart. But she was tired of thinking about all the different ways this could go wrong. Tired of wondering when she would mess this up. She'd changed, damn it. She wasn't looking to Alex to make her life complete or to get her parents' attention. And as much as she wanted Kaylie to have a father, a real dad kind of man in her life, Alex was more than that.
He was funny and handsome and smart and she liked him. Until he'd come along it had been easy to ignore the men who flirted with her. Simple enough to assuage her physical needs on her own. He was here now, showing her all the ways she'd been missing out—on someone to laugh with, someone to light that fire in her belly.
If you could have given your characters one piece of advice before the opening pages of the book, what would it be and why?
I don't think I would. That's part of the fun of writing (and reading) books – the journey and it's so much sweeter when the characters we fall in love with make those big realizations on their own, I think. It's part of of the magic!
What are you currently working on? What other releases so you have planned for 2015?
I just turned in my second SuperRomance to my editor, so I'll have edits and revisions on that very soon. That book should be out around mid-year, I believed, but I don't have a firm release date. I'm working on edits from my agent on another project, that I'm hoping to have sale information on soon, and then I start my third SuperRomance, which I hope will release in the late fall/early winter of 2015. It's going to be a busy year and I'm so excited for it!
Thanks for blogging at HJ!
Giveaway:

An e-copy of my backlist, winner's choice +  $5 gift card to an online bookstore, also winner's choice
To enter Giveaway: Please complete the Rafflecopter form and Post a comment to this Q:

My word for the year for 2015 is 'improve' – I'm working hard to improve my writing as well as my personal relationships. What is your word for the year?
Excerpt
"Would you like some iced tea?" Prim and proper and not at all what she wanted to ask. She wanted to be direct, tell him he had no business here. That he needed to leave. Something held her back.

Alex shook his head and Paige motioned him to sit at the island counter while she refreshed her glass. She wasn't thirsty but it was something to do with her hands so she fussed with slices of lemon and added more ice before putting the pitcher back into the fridge.

Finally there was nothing left to do so she turned back to the man at the counter, trying to ignore the assessing way he watched her. Despite the casual clothes, Alex Ryan was the mirror image of everything she had left behind in her parents' home, from the set of his shoulders to the judgment she saw in the thin line of his mouth. Rigid standards and rules she could never live up to. Expectations that had left her heartbroken and wounded. She didn't need his approval, she reminded herself. It wasn't like she'd asked him to come into her home and disrupt her life.

It wasn't as if she'd had his permission to use his semen, either.

The clinic sent a file with his pertinent information, but Paige couldn't force herself to read it. A small piece of her had hoped that if she ignored the report the man would ignore her. Now she wished she had read it cover to cover instead of putting it in her bottom desk drawer.

Her gaze caught on the picture of Kaylie at her fourth birthday party, cake frosting up to her eyebrows, princess crown askew, charging after the boys with her blue lightsaber.

Kaylie was the reason for all of this. Paige had wanted a family, so much so that on her twenty-fourth birthday she'd decided to take life by the horns and create the family she dreamed of. The sweet, smart, silly girl was everything Paige needed. No men needed to apply and since Kay-lie had been born, not even a handful had stuck around through dinner.

And here was one more. A man so afraid of commitment he hadn't known whether to get out of his car or run screaming into the warm Missouri afternoon.

No, that was unfair. She didn't know anything about Alex Ryan.

A man so gorgeous the rebellious part of Paige, the part of her she couldn't get rid of no matter how much she tried to pretend it didn't exist, was glad her daughter wasn't here. Wanted to flirt. Wished they'd met at a bar or under any other circumstances so that she could flirt and touch and see if the attraction she felt for him, he felt for her, too.

She glanced at her watch. Just over an hour until her best friend, Alison, would bring Kaylie back from her swim lesson at the rec center. The principal at her school required impromptu meetings now and then; today Alison was able to step in and help Paige. She was grateful. Alison was her biggest supporter and cheerleader. Paige hated missing the lesson, but Alison liked playing auntie for Kaylie from time to time. This introduction needed to get moving and get over with because, until she knew exactly what Alex Ryan's intentions were, he was not getting anywhere near her daughter.

"So, this is awkward." She blurted the words out, not sure where else to start. "We have a child together but I don't know anything about you."

He offered her a half smile, making his eyes crinkle at the corners and accentuating a little scar at the corner of his full lips. The tension she'd felt when he'd brushed past her ratcheted up a notch and she admitted to herself it wasn't fear at all. It was flat-out excitement. Want. She couldn't remember the last time she'd felt such an instant attraction to a man. Attraction was bad. Very, very bad. Attraction meant throwing all her rules about relationships out the window. Attraction led to mistakes and mistakes could hurt Kaylie.

Hurt Paige.

She gulped some tea, hoping it would put out the sizzle of heat that seemed to grow with every second Alex was in her kitchen.
Book Info:
The Daddy Surprise
Since the loss of his wife, Alex Ryan has been living a half-life. But with one phone call, Alex discovers he's the biological father of a four-year-old girl…and everything changes.
Single mom Paige Kenner preferred to have a family without the man. Now suddenly there's Alex, who desperately wants to be a father to her little girl. A gorgeous, kind and committed father. Letting a stranger into their lives is far too dangerous—especially if his presence stirs a part of Paige that she longs to forget…
Book Links:
Meet the Author: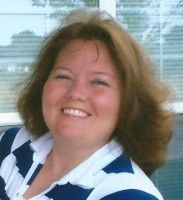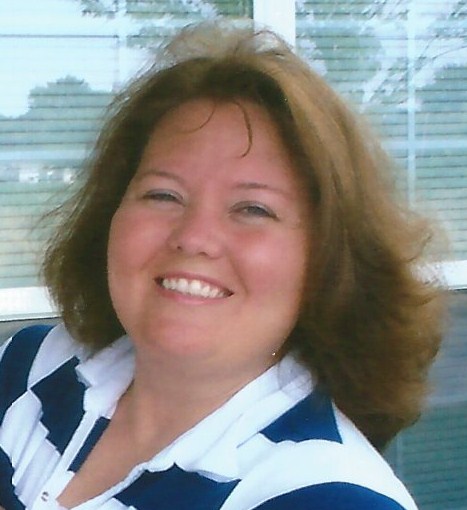 Once upon a time, Kristina Knight spent her days running from car crash to fire to meetings with local police–no, she wasn't a troublemaker, she was a journalist. Her career took her all over the United States, writing about everything from a serial killer's capture to the National Finals Rodeo. Along the way she found her very own Knight in Shining Cowboy Boots and an abiding love for romance novels. And just like the characters from her favorite books, she's living her own happily ever after.
Kristina writes sassy contemporary romance novels; her books have appeared on Kindle Best Seller Lists. She loves hearing from readers, so drop her a line!
Website | Facebook | Twitter |