Today it is my pleasure to welcome romance author

Juliana Stone

to HJ!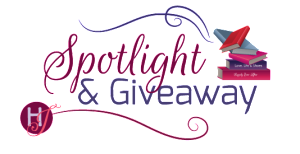 Hi Juliana, Welcome to HJ
Hey! Thanks for having me!
What would you say are the defining characteristic of your novels?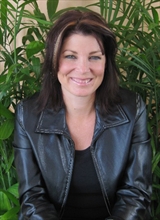 Ah good first question and one that makes me take a moment to think! ☺ I'm not so sure the things that characterize my books make them different from other authors, but I do know that the things I enjoy when reading, a good laugh, a good cry and let's be honest a couple tingles…I try to incorporate all of these things in my novels. So while yes, the romance is front and center, I also enjoy the all the dynamics that go with it. My paranormals tended to be on the dark side and it seems even though I try to keep things more light in the contemporary world, I still gravitate toward things that are very emotional.
5 best things about being a writer?
-Hands down the best is that I get to work from home in my pajamas.
-I finally have an outlet for all the voices in my head
-I have the perfect means for revenge (not that I would use it but there are a few people I'd love to kill in the literary sense!)
-The ability to explore so many new ideas and having the time to run with them
-Lastly, the chance to meet so many awesome romance readers and supporters and authors via the online world and when I go to conferences, in person. This community is one of the best groups of people I've ever met. From my agent to my publisher to the readers! My life has been enriched in so many ways and I'm truly grateful to be able to live my dream.
Let's talk about your newest release: The Day He Kissed Her
If you had to summarize the book for the readers here…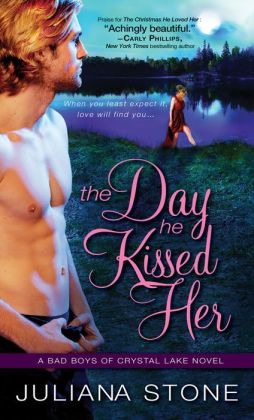 The Day He Kissed Her is about love, forgiveness and the ability to LET yourself be loved. It's about facing demons and letting someone in, someone who can help banish those demons.
Please tell us about the characters in your book
Mackenzie Draper is one of the bad boys and as the other two books in the series unfolded we learn more about him. He comes from a dark and abusive past, with a father who is one heck of a mean SOB and a mother who just kind of accepted things. He's made a good life for himself in New York City though it doesn't include passing on the family genes. He's got no desire for a family but then he meets Lily St. Clare.
She's also got her own demons and is closed off and more than a bit icy. She's moved to Crystal Lake because the laid back town is what she needs. Though, as it turns out Mackenzie Draper is also what she needs. The question is if these two can get through all the layers of baggage they each carry in order to find their HEA.
As you wrote your protagonist was there anything about them that surprised you?
I always had a clear picture of what and who Mackenzie is but it was Lily who changed as I wrote the book. She started off in the series (The Christmas He Loved Her where she was first introduced) as more of an off putting prickly person but as I got into the book, she became well rounded and was someone who I would spend time with. To me that's important, writing characters who I would choose to have a relationship with, because if I feel they're wonderful and intricate and complex, hopefully the reader will as well!
What scene did you most enjoy writing? Why?
There are several scenes that I loved writing, but I think the one I had the most fun with was when Lily and Mac finally get together, but he's got his nephew over. So, Mac introduces Lily to 'the quiet game' and well as it turns out she doesn't are whether she wins or loses, because ultimately she won!
What scene was the hardest to write? Why?
The hardest scene to write takes place at the end of the book. Lily and Mac come to a crossroads of sorts. I can't get into too many details as it's a bit of a spoiler, but all I will say is that Mac reacts in a negative way. He was such an asshole but I had to write him that way. His reaction was true to his character and then the problem became making sure he could redeem himself in Lily's eyes. Since it's a romance and I always have HEA's, of course he did, but still, that initial scene, he pretty much breaks Lily's heart and I wanted to slap him!
Who would you cast in the role of your characters if your book were optioned for a movie?
Mackenzie would be easy. I based his looks and character on the gorgeous Charlie Hunnam from Sons of Anarchy fame. Lily, I always pictured as Stephanie March who played District Attorney Alex Cabot on SVU. Cool as a cucumber and gorgeous!
If you could have given your characters one piece of advice before the opening pages of the book, what would it be and why?
I guess my advice would be to keep an open mind and be brave enough to let yourself be loved.
What are you currently working on? What other releases do you have planned in 2014?
Man, I'm going to be busy! At the moment I'm working on my second young adult novel. The first BOYS LIKE YOU will release a month after The Day He Kissed Her, on May 6 and it's a whole different world! Lots of fun though. After that I'll be working on my next adult novel, JACK, which is book 2 in The Family Simon series (adult contemporary romance) and I'll be working on a Christmas book later in the year! I'm also working on a middle grade project but at the moment it's still hush hush! So diversity is the word of the day ☺
Where can readers get in touch with you?
I love hearing from readers and they can follow me on twitter @juliana_stone or on Facebook, or they can email me at Juliana@julianastone.com
Thank you for stopping by HJ!
GIVEAWAY:

Print copy of THE DAY HE KISSED HER
To enter Giveaway: Please complete the Rafflecopter form and post a comment to this Question:

Do you prefer books that make you cry as well as laugh? Or do you like lighter fare, and avoid the emotional stuff. Why?
Excerpt:
She kept walking, aware that he was only steps behind and as she approached a pile of brush that had swept up onto shore, she paused, welcoming the cool wind off the lake as it rolled over her body.
God, she was hot. And bothered. And confused.
He stopped inches from her back and was so close that she felt the heat from his body. So close that his earthy, fresh scent filled the air around her.
The guy had been out in the sun all day. He'd played a hard fought game of touch football and didn't have any business smelling as good as he did.
And even though it was childish, the first thought to enter her mind was that it wasn't fair. And somehow wrong.
Suddenly irritated, Lily exhaled a deep breath and turned around.
Don't look into his eyes.
But of course it was the first thing she did and boom, there went that damn horde of butterflies in her stomach. They flew and dove and man did they make her feel woozy. Mouth dry, she held on.
Get a grip, St. Clare.
Luckily, years of hiding behind a mask of indifference saved her and she crossed her arms over her chest, arched an eyebrow and was able to manage a sentence without sounding like an idiot.
"Five minutes is all I got, so what's so important?"
"Mac," he said, eyes smoldering, without skipping a beat.
"What?"
"My name is Mac. I want to hear you say it."
Surprised, Lily took a moment. "That's it? You want to hear me say your name?"
He nodded and leaned closer. It took everything in Lily for her not to shrink away. For her to remain still as his warm breath slid across her heated skin.
Goosebumps followed in his wake and she couldn't hide the shudder that rolled across her shoulders.
"Are you going to make me beg?" His mouth hovered near her ear and she felt the imprint of his lips even though he hadn't touched her. "Cause I don't mind begging. I don't mind doing a lot of things."
"Mackenzie," she managed to say, her hands now on his chest as if she wanted to push him away. Except she didn't push him away. She did nothing. Hell, she didn't even breathe.
"Mac," he said, his voice a little rougher. A little sexier.
"Mackenzie is what my mother calls me. Mac is what my friends call me."
She swallowed the lump in her throat, her eyes daring to travel up to his again. Wrong thing to do.
"And you think we're friends."
"I don't know, Boston. Are we?"