Today it is my pleasure to Welcome author
Maddison Michaels
to HJ!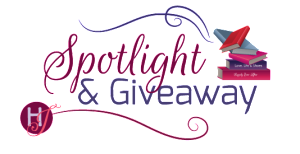 Hi Maddison and welcome to HJ! We're so excited to chat with you about your new release, The Devilish Duke!
Tell us about the book with this fun little challenge using the title of the book: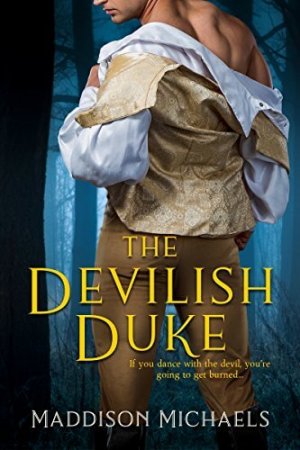 T is for: Trans Atlantic Telegraph project
H is for: Her Royal Highness, Queen Victoria
E is for: Engagement
D is for: Deal with the Devil Duke
E is for: Enticement
V is for: Villain
I is for: Intrigue
L is for: Libertine
I is for: Intimacy
S is for: Secrets and shadows
H is for: HEAT
D is for: Debonaire rake
U is for: Unease
K is for: Killer hiding in the shadows
E is for: Eccentric bluestocking.

Please share the opening lines of this book:
The night was turning into an utter disaster.
Lady Sophie Wolcott strode down the gas-lit path edging the gardens of the Duke of Huntington's palatial townhouse, the soft strains of music emanating from the nearby ballroom a constant reminder that this particular ball was not going as expected.
Instead of dancing with the man of her dreams, she was forced to spy upon him.
Please share a few Fun facts about this book…
I was so inspired writing Dev and Soph's story, that on one weekend alone, I wrote over 30,000 words of their story!
I was also rather inspired by the actor Julian McMahon, who played a demon in the TV series Charmed… he was the initial physical inspiration for Devlin.
The trope of a rake and a bluestocking, is one of my all time favorites in historical romance.
Aunt Mabel is one of my favorite characters.
Sophie's brother Daniel, features in  book 2!
Was there a scene in this book that was harder to write than others?
Probably the first suspense scene, where a poor girl (one of Sophie's successful orphans) is murdered, was one of the more difficult. Having to write it from her POV, when I knew what was in store for her, was a real challenge.
Dorset, England 1856
The dark night was her enemy. Jane stumbled through the brambles and thicket, the bare soles of her feet bleeding onto the rough earth beneath.
Faster, she had to move faster. She had to escape.
Heedless of the branches tearing at her exposed flesh, she pushed through the greedy arms of the gnarled oaks.
She heard his voice calling out, and her heart stopped.
Twisting her head from side to side, she searched past the gloom of the forest that surrounded her. Nothing. Not even the wind or the moon's light penetrated the evil lurking in the cold night air.
She shivered. He was out there somewhere, but all she could hear was her own frenzied breathing, magnified by the smothering silence.
Crouching down beside a tree, she dashed away some stray tears. How could this be happening to her? Why was he doing this?
His hideous voice once again echoed all around her, somehow sounding closer and more malevolent.
"You did not think I would let you get away, did you?"
Jane screamed, scrambling on all fours out onto the forest path. From the corner of her eye, she saw some gleaming black boots and knew then that all was lost; he'd caught her.
One of those boots swung toward her. She tried to stand but was too slow. The hard leather tip connected with her temple, and her head exploded in pain, her body crumpling onto the forest floor.
"There, there now," he crooned, kneeling beside her and gently brushing her hair off her face. "Such a silly girl, trying to run away from me. You didn't really think you would be able to escape, did you?"
"Please," she begged, struggling against him to sit up. "Please don't hurt me again. Just let me go."
"It is too late for that."
"I promise I won't tell anyone who you are," she pleaded.
"But you have already tried to tell someone." His voice dropped an octave as his hand slowly began stroking her neck.
Excerpt. © Reprinted by permission. All rights reserved.

What do you want people to take away from reading this book?
That even though our past experiences can cloud our beliefs, and have us wanting to shield our hearts; true love is worth risking it all for!
Thanks for blogging at HJ!
Giveaway:

A $10 Amazon gift voucher and an ARC of THE DEVILISH DUKE
To enter Giveaway: Please complete the Rafflecopter form and Post a comment to this Q:

Who's your favorite rake/bad boy, that you'd cast into the role of Devlin? 
Book Info:
Devlin Markham, the notorious "Devil Duke" of Huntington, needs a woman. And not just any woman. If he can't woo one of the most eccentric bluestockings of the Ton within the month, he can kiss his hard-earned fortune goodbye. But he's always thought love a wasted emotion and marriage an inconvenience at best. And oddly enough, Lady Sophie Wolcott seems unmoved by his charm…
When Sophie learns her beloved orphanage is in imminent danger, she will do anything to save it. Even marry a ruthless rake who takes what he wants in business and pleasure. A man who's everything she's always feared most—but whom she reluctantly begins yearning for.
Then Sophie becomes the target of a killer lurking from the dark shadows of Devlin's past. And they find not only their lives in jeopardy but their very hearts.
Book Links: Amazon | B&N | iTunes | kobo |


Meet the Author:
Indoctrinated into a world of dashing rogues and feisty heroines when she was only 14-years-old, Maddison Michaels is a prolific reader and writer of romantic suspense and historical fiction. She gets her daily dose of suspense from working as a Police officer, prosecuting real life villains in the Local Courts of Sydney, Australia.
A member of the Romance Writers of America and Australia, Maddison is as passionate about her writing as she is about her other two loves; her family and her cups of tea. Maddison's debut novel 'the Devil Duke' is due for publication with Entangled Publishing in February 2018, and her second novel 'The Fiancé Fiasco' is due for publication with Entangled Publishing in October 2018.
You can find Maddison online at www.maddisonmichaels.com.au
Website | Facebook | Twitter | Instagram | GoodReads |