Today it is my pleasure to Welcome romance author
Sierra Kincade
to HJ!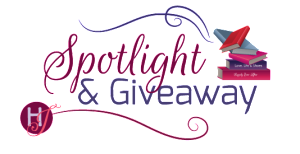 Hi Sierra Kincade and welcome to HJ! We're so excited to chat with you about your new release, The Distraction

!

Thank YOU for having me! I'm so thrilled to be back! *big squishy hugs*

Please summarize the book a la Twitter style for the readers here: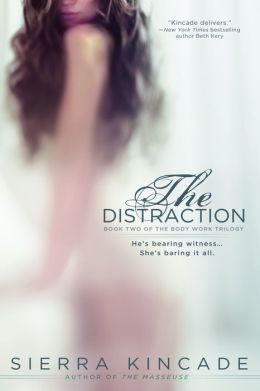 3 months apart have only made Anna want Alec more, but now that he's back, so is trouble. How much will she risk before the price is too great?
Ha! Ok, sorry. Twitter is hard. There's a reason I write long books.

What's your favorite line from the book?
"Good," she said. "One hand on the pole. Easy. Grab it like a cock."
HAHAHA! I love that scene. It's actually the opening scene in the book.

When you sat down to write this series, what were you most excited about? New setting? New characters? New *cough* "research" 😉 ?
I was really excited to write just about all of it actually. I lived in Tampa at the time, and loved wandering around, finding new places for Alec and Anna to…um…hang out. I also just really fell in love with Anna and Alec themselves – he's hot and broody and easy to think about, she's sassy and fun and perfectly aware of her own baggage. I loved working on them.
And obviously, this book required a lot of research. A LOT. I wasn't about to leave Anna hanging! I read books, and got my computer infected with all kinds of viruses, even watched movies (PURELY FOR RESEARCH PURPOSES) and….took a pole dancing class. Moving on!

What's happening with Alec and Anna now? How do they change/grow in THE DISTRACTION compared to The Masseuse?
I love the opening of this book because they're reconnected after 3 long months without any communication. She doesn't know if he's still into her, he doesn't know if she's still even in town. They come back together and realize they really don't know that much about each other. Where the first book focused on the attraction overriding their issues, this one digs a little deeper, and forces them to see if they're actually compatible in addition to being in love. They have to mature a lot as a couple, and bring a lot of painful truths out onto the table, which is difficult when people still want Alec dead.

What, in your mind, distinguishes this book from other books out there in the same genre?
Probably the big dance number at the end. *jazz hands* Also possibly that Alec has to serve prison time for the bad things he's done, and that his past is continuing to haunt him. He's not automatically redeemed by her love. He's seriously in trouble.

What have you learned about your own writing process/you as an author while writing this trilogy?
That I should probably not open a bag of chips while I'm typing, otherwise it will magically disappear. Also, that writing a trilogy can be tricky – each character needs their own arc within each story, as does the plot, but the characters and the plot also need an overarching arc for the entire series. It took some planning, for sure.

What scene was the most difficult to write? Please share a little snippet of the scene:
Ughhhhhh. This one was so hard! I hated putting them through the pain of this – honestly, I did! But they needed to face these insecurities if they were going to move forward!
"We could take care of each other." I moved toward him slowly, tentatively, but he stepped away.

"For how long?" With a burst of fury, he knocked the bag off the bed, spilling my clothes across the floor. "Until you get hurt again? Until you realize I'm the trash your dad told you I am?" He stepped closer, bending down to look me in the eye. "Until some guy comes along with a steady paycheck, and a clean record, and convinces you you're too goddamn beautiful to be hauling around dead weight?"
When Alec walks into a room, what song is playing? For Anna?
That's the way (uh huh, uh huh) I like it!
Wait…probably Grenade by Bruno Mars. Gah. I love that one, and it makes me think of them so much!

What would you say is the overarching theme of this series?
That love lives in many ways, not all of them obvious, not all of them neat and clean.

What are you currently working on? What other releases do you have planned for 2015?
So, so excited to be wrapping up Amy's story! Amy is Anna's best friend in the series and she was so, so fun to write. She is 100% sass, but under that, incredibly sweet, loyal, and vulnerable.

Thanks for blogging at HJ!
Giveaway:

2 Print copy of The Distraction by Sierra Kincade
To enter Giveaway: Please complete the Rafflecopter form and Post a comment to this Q:

Who, for you, is a welcome distraction? and Why?
Excerpt
I closed my eyes, swaying my hips to the hard hit of the bass. The music flowed through me, a stimulant, urging my heart to keep time. My hips swung right, paused, and I reached down one sweat-slicked leg to drag my fingers seductively up my calf. Arching my back, my pelvis made one slow, temping circle that defied the fast rhythm, and I placed both open hands on my stomach. I was already drenched, and the thin fabric dragged across my skin as I pulled it up.

"Slower," commanded Jayne. Her voice was raspy, like a moan. Everything about that woman oozed sex. I did as she said because I wanted her approval. I wanted to be her.

My hips made a figure eight as I inched my shirt up to my bra line. My stomach was hard and flat, conditioned by weeks of workouts, but my legs were already trembling.

"Good," she said. "One hand on the pole. Easy. Grab it like a cock."

I bit my lower lip to stifle the giggle, but the way she said cock made my groin ache. It had been too long since I'd had what I wanted, what I needed. The hard, insistent pressure pushing into me, filling me, bringing me to the edge of my sanity with powerful thrusts.

I'd had to find another way to keep my desire under control.

Slowly, without opening my eyes, I felt for the erect pole and gripped it with just enough pressure, just as she'd taught me. It was slick, too wide for me to close my fingers around.

"Show me what you're going to do to me," Jayne said. She was farther away now, behind me, evaluating my every move.

I spread my legs wide and bent my knees. Holding on with only one hand, I dropped nearly to the floor, the pole sliding through my grasp. I rose then, feeling the cool metal brush high on my inside thighs.

"Make me want you," said Jayne. "Make me so hot I can't keep my hands off you."

Dark eyes appeared behind my closed lids. A flash of broad, muscular shoulders. A drop of perspiration sliding down the ridges of hard, washboard abs. Desire pooled deep inside me, lapping against the surface of my womb with each swivel of my hips.

"Anna," he whispered. "Come for me." I could still hear his voice.

I hooked one knee around the pole, feeling a wave of self-consciousness as I pushed off with my opposite foot, spinning in a slow circle to my knees.

"There are some hot bitches in this room tonight!" shouted Jayne, suddenly enthusiastic.

Cheers erupted around me. I opened my eyes, a huge grin spreading across my face as Jayne shut down the stereo. Beside me, a woman in her forties with some brand-new silicone laughed hysterically as her friend, easily twice her weight, tried to pull herself out of the splits. Near the front, two college girls pulled their tank tops back on over their sports bras. A woman who was easily sixty was still dancing around one of the ten poles that had been evenly spaced around the room. Strip-aerobics had become my new Missing Alec Management Plan. It didn't make me feel half as sexy as he could, but it worked to take some of the edge off.

I stood, and jolted upright as someone slapped my ass.

"Girl, you should seriously consider a dancing career." Jayne planted her fist on one cocked hip and grinned. She looked like a stripper: fake eyelashes, heels that could have been murder weapons, and boobs the size of my head. It was impossible to tell how old she was under all that makeup. She was wearing a purple pleather bodysuit tonight, one of her many exciting wardrobe choices for the pole dancing class she taught twice a week at the gym.

My face lit up. I twisted my rib-length black hair into a wet knot at the back of my head with a band from around my wrist.

"You think?"

"Totally," she said.

–
Book Info:
he seductive story that started in The Masseuse continues…
Anna Rossi knows that opening your heart only gets you hurt. But Alec Flynn is just too good to resist…
It's been three long months since Anna's seen Alec, since he saved her life and lit up her soul with unquenchable desire. Being without him has left her on edge, but his bravery has motivated her to change her life and go after what she's always wanted—a job where she can help people. She can't wait to show Alec the woman she's become in his absence, or to prove how much she's missed him…
Three months away has done nothing to slake Alec's need for Anna. Unfortunately, it hasn't made his life any less dangerous. The last thing he wants to do is hurt Anna, but if giving her up is the only way to save her, he's not sure he can do that either. He's determined to have her for as long as he can. Except his past is creeping up on him faster than he knows, and this time he may not be able to keep her from becoming collateral damage…
Buy Links:
Amazon: http://www.amazon.com/Distraction-Body-Work-Trilogy-Book-ebook/dp/B00L9AXY7G/ref=sr_1_1?ie=UTF8&qid=1421094954&sr=8-1&keywords=the+distraction+sierra
Barnes and Noble: http://www.barnesandnoble.com/w/the-distraction-sierra-kincade/1119859004?ean=9780425278000
Indiebound: http://www.indiebound.org/book/9780425278000
Chapters: http://www.chapters.indigo.ca/books/the-distraction/9780425278000-item.html?ikwsec=Home&ikwidx=2
Meet the Author:
Sierra Kincade lives in the Midwest with her husband and son. When she's not writing naughty books, she loves eating chocolate cupcakes, binge-watching cable series, and singing loudly in the car. She wholeheartedly believes that love stories are real, and you should never choose a partner who doesn't make you laugh.
I love talking to readers! I'm almost always available on twitter (@SierraKincade), otherwise you can find me on facebook (https://www.facebook.com/SierraKincade.author) or email (books@sierrakincade.com).