Today it is my pleasure to Welcome author
Cari Lynn Webb
to HJ!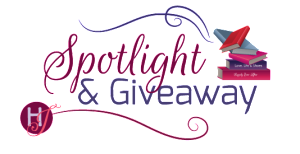 Hi Cari and welcome to HJ! We're so excited to chat with you about your new release, The Doctor's Recovery!
Please summarize the book for the readers here: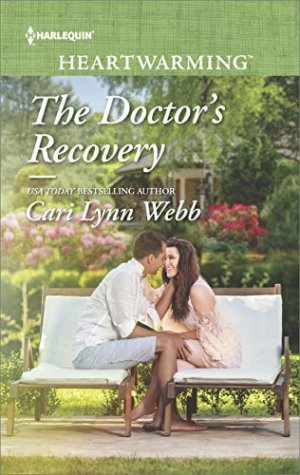 The Doctor's Recovery is about documentary filmmaker, Mia Fiore and Wyatt Reid, an ER doctor in San Francisco. Mia and Wyatt met two years ago in Africa, however Mia chose work and her career over the chance at love with Wyatt. Now, this pair has been given a second chance. However these two very determined people must realize that their way isn't always the best. And that if they are willing to open themselves up to love, they might discover that they're stronger and better together. .

Please share the opening lines of this book:
Mia Fiore collapsed on the deck of the Poseidon. Hands tugged, rolling her over. Faces blurred above her. The ringing in her ears dulled the shouts snapping into the wind.
Please share a few Fun facts about this book…
The working title of this book was Broken Vows, Mended Hearts. I'm not the best at titles (you can ask my daughters who cringe when I list my title ideas). So I'm very thankful for my editor who comes up with terrific final titles.
While I was researching this book, I watched quite a few videos of underwater dives and scuba diving accidents. Several of those scuba diving accidents made me seasick and I was sitting at my desk, watching the video on my computer. I'm not sure scuba diving will be in my future 🙂
In The Doctor's Recovery, there is a scene where the characters make a bet over a chess game challenge. The losers have to eat strange and weird food that the winners pick like moldy cheese jelly beans and beet ice cream. I discovered avocado ice cream during my research into strange food combinations and it's become one of my favorites. I should probably mention I've been on an avocado binge recently and can't seem to get enough no matter how it is prepared.
Please tell us a little about the characters in your book. As you wrote your protagonist was there anything about them that surprised you?
Mia Fiore is a documentary filmmaker and a risk taker. She has traveled the world for her films and hasn't set down roots anywhere. I was surprised to learn that Mia wanted roots and while she loved her work and the travel, she wanted a place to belong. A place to call home.
Wyatt Reid is an ER doctor who had been living in Africa doing medical aide work before he returned home to help his mother after her second hip surgery. Wyatt and his mother have a strained relationship as neither have fully dealt with their grief from the death of Wyatt's brother. The depth of their grief wasn't a surprise, however that both Wyatt and his mother carried a lot of blame took me back. I enjoyed watching this pair work through their pain and finally heal.
If your book was optioned for a movie, what scene would you use for the audition of the main characters and why?
I would choose the scene where Mia has convinced herself that she needs to watch the video footage of her diving accident. She believes if she watches the footage where she almost died, then her nightmares will stop. However she is terrified and afraid to press play on the video. Wyatt walks into Mia's hospital room and finds her in a state of panic. He calms Mia down and gets her to focus on something else until she falls asleep. Then he watches the video of the dive accident.
I like the emotion in this scene and the interaction between Mia and Wyatt, who are both so strong-willed and unwilling to bend.
Here is a snippet:
Wyatt leaned toward the bed and held Mia's good hand between both of his. The contact satisfied nothing. He wanted a reaction. He wanted her to wake up, squeeze his fingers and reassure him that she really was alive. How pathetic had he become?
Mia Fiore needed a keeper. She needed someone to watch out for her and keep her from putting her life at risk again. She needed someone to show her that she was worth more alive than dead. She needed someone to love her beyond all reason.
Fortunately, that someone wasn't Wyatt. He lived only within reason. Clearly when he was with Mia, he lost his common sense. He'd suffered a panic attack from simply watching the video of her accident. If he actually witnessed another one of her near-death incidents, he'd probably lose his mind altogether. That was an unacceptable flaw. He'd been trained to be a doctor, not a lovesick fool.
He held on to her hand, reluctant to let go. He'd forgotten how well her hand fit inside his.
Another few minutes wouldn't matter. It wasn't as if he needed to touch her to feel better. He just wanted some time to remind his body that his feet were planted on the ground, not the deck of a dive boat.
Besides, he'd be leaving soon to return to Africa. And he had every intention of boarding that plane with a sound mind and his heart intact.
What do you want people to take away from reading this book?
I want a reader to finish The Doctor's Recovery and believe in the power of love and the strength of family.
What are you currently working on? What other releases do you have planned for 2017?
I'm working on Book Three in my City By The Bay Series. I have a new release, The Rancher's Rescue coming in September 2018.

Thanks for blogging at HJ!
Giveaway:

For US and International: Two digital copies of The Charm Offensive, the first book in my City By The Bay Series
To enter Giveaway: Please complete the Rafflecopter form and Post a comment to this Q:

I've mentioned that my heroine, Mia Fiore, is a risk-taker and bit of a dare devil. Tell me, are you a risk taker or do you prefer to watch the dare devils from the sidelines (like me :)?
Excerpt from The Doctor's Recovery:
Mia tipped her head toward the door, and delight spiraled through her stomach, making her smile fill her from the inside out. Wyatt stood inside her room as if she'd wished him there. A young girl and boy anchored him on each side, and all wore matching grins as if they'd raided the dessert bar in the cafeteria and escaped undetected. She would've joined them if they'd only asked. And that was proof of just how restorative last night's sleep had been. She'd never done silly things as a child, but the trio in her doorway tempted her now.
"Mia, I'd like to introduce you to my friends." Wyatt's mouth seemed to be late in catching up with the smile flaring from inside him. Happiness surged through his cool gaze. His movements were relaxed and easy. Clearly Mia and he needed to watch more marathon sessions of Ruined and Renewed, as Wyatt looked as refreshed as Mia felt. Wyatt shifted, allowing the blonde curly haired girl gripping his elbow with one hand and a white cane in her other to move into the room. "This is Ella Callahan."
"My mom brings the therapy dogs to visit everyone here." Ella folded her cane and pushed her lavender glasses up on her nose. "I'm too young to get a guide dog, but Mom promised me when I turn sixteen, we can apply. But Mom says she'll be a working dog, so she can't come visit sick people."
Mia took a deep breath for Ella. The precious little girl spoke fast, as if she was in the final round of a timed debate. "Nice to meet you, Ella. The therapy dogs are wonderful, but something tells me I'm going to enjoy this surprise visit even more."
Ella grinned and tugged her purple sweatshirt stamped with the words Power to the Dreamer down over her bold-striped leggings.
Wyatt set his hand on the boy's shoulder. "This is Ben Sawyer."
Not releasing his hold on the stack of board games in his arms, Ben jerked his head and flicked his copper bangs off his forehead, revealing deep green eyes. "My dad drives the ambulance here."
Wyatt guided the pair toward Mia's bedside. "Guys, this is my friend Mia Fiore. She's the one I was telling you about who makes films."
"Cool." Ben shifted his weight and leaned forward, his gaze fixed on Mia's open wound. "What happened to your leg?" Fascination, not horror, widened the boy's eyes, as if he happily imagined every sort of grotesque reason for her cut.
"I was in a diving accident," Mia said.
"Did a shark bite you?" That wonder spilled into Ben's breathless voice.
"Not exactly. I cut myself with a dive knife." Ben's shoulders drooped, and his long sigh filled the room, making Mia want to take back the truth and confess she'd fought off a great white shark.
"Amelia got cut with a knife, too." Ella leaned into Wyatt. "Except Dr. Wyatt says the doctor had to cut her. Amelia's appendix made her sick. Ben and I have stayed in hospitals because my eyes don't work like they're supposed to and neither does Ben's pancreas. So we came to visit Amelia."
"And Dad wanted my port checked, even though Aunty Ava told him the port was fine." Ben shook his head and adjusted the board games in his arms.
"Ms. Ava would know. She was in the war." Ella tipped her chin down as if daring anyone to argue with her statement. "And she rides in the ambulance with Ben's dad."
"Dr. Wyatt told us Aunty Ava saved you on the dock." Ben eyed Mia.
The children's adoration of Ava was more than clear. Mia admitted she wanted to meet the real-world superwoman who captured this pair's love and support. "I need to meet your aunt, so I can thank her."
"I get to call her Aunty Ava even though we don't share blood or anything like that." Pride made Ben's thin shoulders straighten. "But Dad says you don't have to have the same blood to be family."
"My dad is like your aunty Ava," Ella said. 'We don't share blood either, but he's my real dad. Dr. Wyatt, do you have family that isn't family like us?"
Wyatt wrapped an arm around each child and pulled them close into his sides. His gaze locked on Mia, causing her to feel more than happiness at his visit.
He made her want to change her perspective. He made her want…
Wyatt added, "I'm starting to think it's time that I expand my family."
Right now, Mia wanted to wrap the trio in her embrace, hold on tight and demand that they tell her what it would take for her to reach Aunty status. "What are you three up to?" And can I join in? Please.
Excerpt. © Reprinted by permission. All rights reserved.


Book Info:
When a doctor and a filmmaker reconnect… just who is healing whom?
Two years ago, Dr. Wyatt Reid shared an unforgettable goodbye kiss with Mia Fiore. Now a scuba diving accident brings the daredevil documentary filmmaker into his San Francisco ER. Could this be their shot at a real relationship? But Wyatt, haunted by family tragedy, saves lives, and Mia risks hers every day. Can they find the way to a future on both their terms?
Book Links: Book Links: Amazon | B&N | iTunes | kobo | BAM |


Meet the Author:
Cari Lynn Webb lives in South Carolina with her husband, two daughters and assorted four-legged family members. She's been blessed to see the power of true love in her grandparent's 70 year marriage and her parents 50 year marriage. She knows love isn't always sweet and perfect, it can be challenging, complicated and risky. But she believes happily-ever-afters are worth fighting for. She loves to connect with readers.
Website | Facebook | Twitter | GoodReads |