Today, HJ is pleased to share with you Mary Burton's new release: 

The Dollmaker


Dr. Tessa McGowan had never seen anything quite like it. But the mutilated bodies on her exam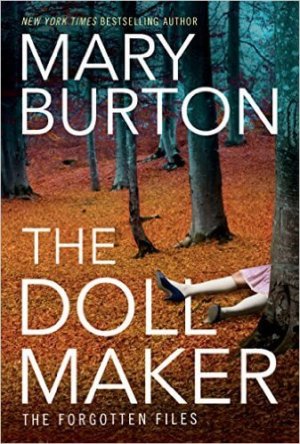 table tell a stunningly macabre tale: someone with a twisted mind is kidnapping women and altering their faces to resemble real, life-size dolls. As a forensic pathologist, it's her job to aid the agent leading the case—even if that agent is her estranged husband.

Twelve years ago an unspeakable tragedy destroyed Dakota Sharp's world. Haunted by the ghosts of his past, he's devoted himself to capturing killers. His only regret is that it cost him Tessa. Now, as the Dollmaker case brings them together—and raises his suspicions that he's crossed paths with this deranged psychopath before—they may just have their second chance. But it seems Dakota's not the only one who wants to make Tessa his own…

She may be the Dollmaker's next target, but Tessa has no intention of winding up as another toy on his shelf. Can she and Dakota stop this ghastly killer before his next deadly playdate?

Enjoy an exclusive excerpt from The Dollmaker: 
"Provoking my temper won't work, Tessa."

"Figured you were more of a fighter," she pressed. What the hell did she have to lose now? "Never pegged you for a quitter."

Unruffled, Dakota reached for his sunglasses. "I'm a realist. We are not suited for each other. I know. You know it."

She moved a step closer to him, knowing the sunglasses were one of his tells. He put them on when he was rattled. She'd hit her target. "I'm not filing papers."

"And then what? We remain in limbo?"

"No. We figure it out. We make our marriage work."

"There's nothing to figure, nothing to fix."

She'd met him years ago through his sister, Kara, when Tessa was seventeen. A decade would pass before they reconnected and, after a quick, electric courtship, rushed into a marriage that had lasted eight months. It hadn't taken long before the demands of his job bled into their marriage and she realized being married to a cop wasn't easy. He worked long, hard hours and was dedicated to the work. The eleven-year age difference also began to widen the cracks forming between them. She wasn't sure what she could have done, but darting halfway around the world hadn't been the answer. Now she was back, determined to fight for a second chance.

She took his hand in hers, savoring the rough edges of his fingertips she'd once welcomed on her body. It had been so long since they'd touched. Kissed.

She expected him to pull away, but he didn't. Her bravery growing, she moved closer to him, sensing his gray eyes studying her.

Bolder now, she slid her hand up his arm and behind his neck. He watched her closely as she pulled him toward her. She pressed her lips to his mouth. Instinctively, he kissed her back.

The kiss sent a ripple of desire through her body, making nerve endings fire and muscles grow weak. Anger and resistance hummed under his touch, even as his hand came reluctantly to her side. She leaned in a fraction, skimming her breasts against his chest. She relished his scent. His taste. As heat rose up in her, she made no move to douse it.

"I haven't been able to forget you," she whispered.

Dakota lingered a beat before the fingers on her hip curled into a fist and he broke the connection. "Sex was never an issue with us."

"The bedroom wasn't the only place we connected," she said.

"You're wrong. Out of the bedroom was our issue. Still is. Like I said, I've not changed, Tessa," he said, his voice strained. "And I mean it when I say I'll never change."

"Maybe, I'm kidding myself."

"You are."

She shook her head. "But I'm willing to risk that I'm not."

"Like I said, I am a realist, Tessa. I know when to cut my losses."

He wasn't ready to talk. Fair enough. What had she expected? That he'd greet her with open arms? There was always a challenge with Dakota.

But Tessa would embrace this damned second chance no matter what he said. "I'll see you in the autopsy suite tomorrow, Agent Sharp."

With measured movements, he turned and left without another word.

She dragged a shaking hand through her hair, glancing around to see who had witnessed the kiss. This was a hangout for cops, and several people were staring. No one said a word, but news would spread. Fine. Let 'em talk. She wasn't going anywhere.
Excerpt. ©Mary Burton. Posted by arrangement with the publisher. All rights reserved.


Giveaway:

Ebook: THE DOLLMAKER (Forgotten Files) by Mary Burton
To enter Giveaway: Please complete the Rafflecopter form and post a comment to this Q:

What did you think of the excerpt spotlighted here? Leave a comment with your thoughts on the book…
Meet the Author: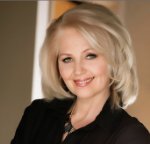 New York Times and USA Today bestselling novelist Mary Burton is the highly praised author of twenty-eight published romance and suspense novels and five novellas. She lives in Virginia with her husband and three miniature dachshunds.
Author Social Media Links