Today It is my pleasure to welcome USA Today bestselling author

Kimberly Lang

to HJ!
Hi Kimberly, welcome to back HJ! I'm so excited about Harlequin's NEW Kiss Line.
Thanks for having me back! And I'm pretty excited, too!
For my readers who may not be familiar with your work, could you tell us a bit about yourself and your books?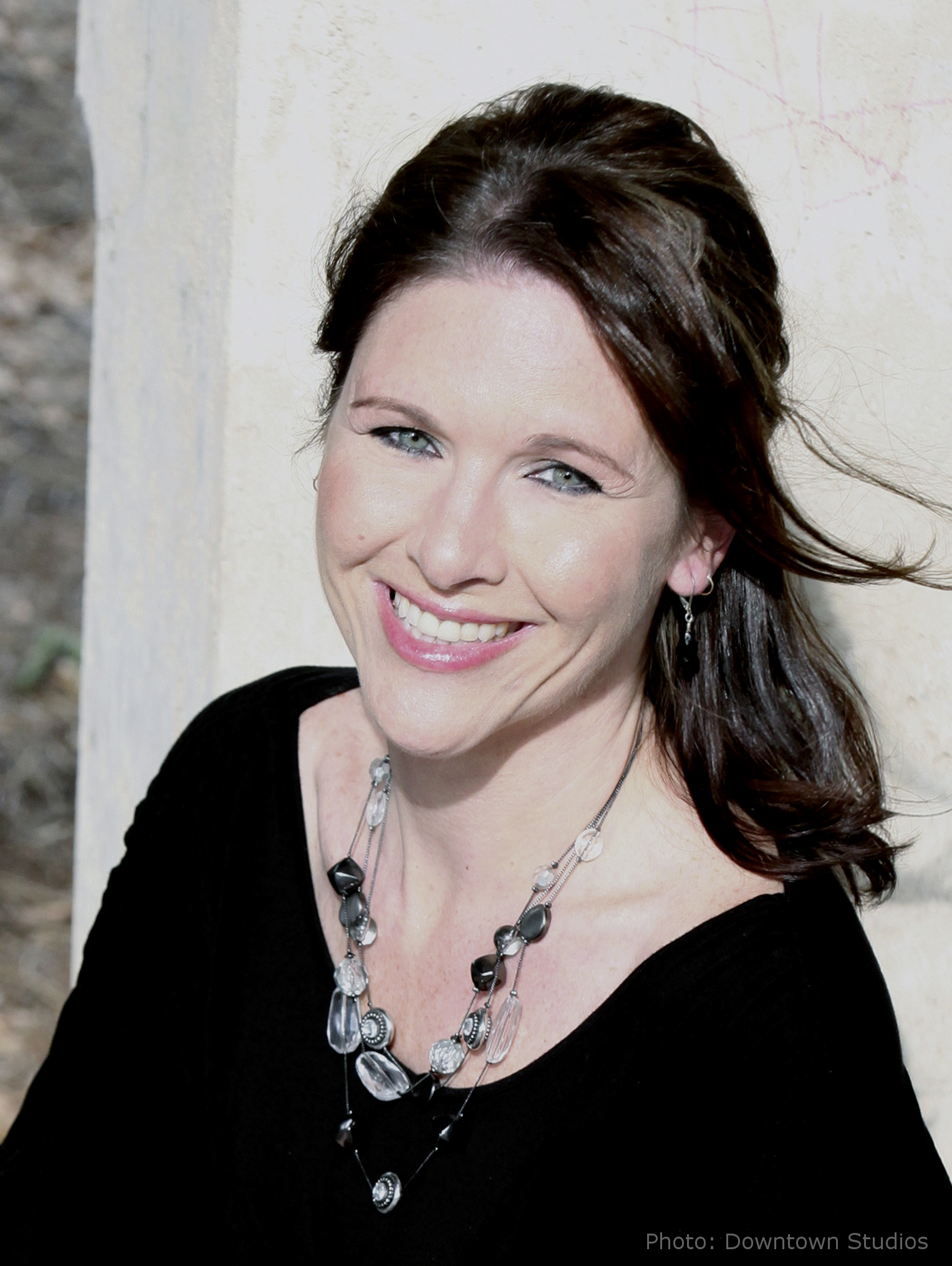 I write flirty, fun contemporary romances with strong heroines and modern-day Alpha heroes. KISS provides a fairy-tale romance experience combined with that it-could-happen-to-you feeling, so the books are very approachable and lots of fun. Me? I'm not nearly as interesting as my books. ~grin~ I'm addicted to caffeine and jelly beans. I teach yoga-based fitness because I'm addicted to jelly beans. And I am a new partner with the Food Bank of North Alabama  (http://fbofna.org/) to help them in their goals of feeding families and fighting poverty.  It's a real honor to be working with this organization helping with their food drives and educational outreach programs.
In your opinion, what ingredients are needed to make up a good love story?
Characters who are emotional and intellectual equals.  I like them to start on some kind of level ground.  They may not be at their best, but they see – and bring out – the best in each other. That's what makes me root for them and want them to get their happily-ever-after.
 What are you currently working on? What can we expect from you in 2013? 
This is going to be a very exciting year for me!  I get to help launch the KISS line with my LaBlanc Sisters duo (The Downfall of a Good Girl in Feb, and The Taming of a Wild Child in March).  In May, I have a novella in the When Honey Got Married… anthology with Kelly Hunter, Anna Cleary, and Ally Blake. I had a blast with those ladies – and it was definitely a labor of love and fun to write!  Then later in the year, I have another (as-yet-untitled) KISS coming out as part of a four-book series with Aimee Carson, Amy Andrews and Heidi Rice.  I love working with such talented authors who are also friends. So 2013 is going to be quite busy!
Let's talk about your new release 'The Downfall of a Good Girl' If you had to sum up 'the book for the reader here…
It's an enemies-to-lovers story set in New Orleans.  Connor and Vivienne have known each other their entire lives – and pretty much hated each other that long – and now they're competitors in the annual "Sinners and Saints" fundraising competition. Sparks fly and Vivi's halo is definitely in danger!
What was your inspiration behind this story?
This is probably the only book of mine that didn't start from a character. I love New Orleans and wanted to set a story there and celebrate the things that make the city special. Connor provides the music, Vivi provides the art and culture, and Mardi Gras gave me the perfect backdrop for the action.  It just all fell into place.
Can you tell us a little about the music featured in the book?
Once I knew Connor was a musician, I knew I needed songs for him to sing. So I turned to local singer/songwriter (and former Kindergarten co-room mom for our kids) Cristina Lynn and asked if she'd let me use some of her lyrics to put a song on Connor's lips. Not only did she give me access to her entire songbook, once I sent her the draft of Downfall, she turned around and wrote a brand new song based on Connor and Vivi. I can't describe how very cool that was to hear.  The LaBlanc Sisters duo has a soundtrack! All of the songs featured in the books are available on Cristina's website, so pop over for a listen:  www.cristinalynn.com.
If you had to pick your favorite scene from 'The Downfall of a Good Girl'…
The piano scene. Chapter seven, page 120. I won't spoil it here, but I'd love to hear other's thoughts on it…
Who would play Vivienne LaBlanc and Connor Mansfield in the movie version of your book? And why?
For Vivi, maybe Keira Knightly, as she has that very elegant, ethereal look. Think she could pull off a Southern accent?
As for Connor, I can't – okay, I won't – go there.  Attraction is a very personal thing, and I really want my readers to be attracted to Connor. I'd hate to say "Connor looks like Actor X" and Actor X be gag-worthy in their minds. So just picture your favorite tall, dark and handsome man with fantastic shoulders and arms and he's Connor. ~swoon~
Kimberly Thanks for stopping by!
So… any questions? Comments? Have you already read the piano scene, and, if so, what did you think? 🙂 Alternatively, we can talk about our favorite cities, or your ideal talk, dark and handsome hero.
I'm here to visit, and I'll give away a signed copy of the
"Sinners and Saints" CD by Cristina Lynn

to one commentor.
An excerpt from 'The Downfall of a Good Girl'
"Vivi-"

She spun and cut him off. "I think it's best if we don't talk. Ever."

"What?"

"Since you can't carry on a civilized and mature conversation on appropriate topics, I'd prefer you not speak to me at all," she said primly.

Vivi was back up on her high horse. "Oh, really?"

"Really."

"Are you this condescending to everyone or just me?"

Her jaw tightened. "I don't know why we're even attempting a conversation."

He was beginning to agree with her, but before he could say anything, Vivi continued.

"You know, I'm not one of your fans or some reporter you can charm or seduce. I'm not interested so it doesn't work on me."

That was a slap to his ego. It was also a bald-faced lie; she wouldn't be so damned upset about it otherwise. "If I had been trying to seduce you, you'd know. The flying pigs would have been a dead giveaway."

Vivi's lips all but disappeared as she bit back whatever she wanted to say. Finally, she pried them open again. "Is there an actual reason you stopped me? Or are you just being your usual annoying self?"

"Silly me, I was just trying to be friendly."

"Wow. Your definition of friendly is… insane."

"And you need to look up the definitions of 'civilized,' 'mature,' and 'appropriate.' What's gotten your panties all in a twist, anyway?" Damn it. I shouldn't have brought up her panties.

The look on her face said she agreed – albeit for a different reason. "The condition of my panties is none of your concern."

That was the truth. That reminder didn't help shut down his imagination any, though. "You know, it wouldn't kill you to loosen up some. Relax a little."

"You're giving me advice? You're supposed to be my role model for lifestyle choices?" with a laugh and a snort that could only be described as disdainful, she added,  "Maybe you need to look up 'irony' while you've got your dictionary out."

"I think I'm doing pretty well, thank you very damn much."

That eyebrow arched up and it infuriated him. "I can see where you'd think that. My goals, however, are a bit higher than just sex, drugs and rock-and-roll."

"Excuse me?"

She thought for a moment. "No. There's no excuse for you."

For the first time in his life, Connor was speechless. Vivi took advantage of the moment, turning on her heel and walking away before he had a chance to gather his wits and rebut.

Vivi could be a cold, cutting bitch, and he had no idea what had flipped the switch. He'd actually thought they were making good progress today toward some mutual tolerance.

Boy, were you wrong.

This situation had just crossed into farce territory. He couldn't stop thinking about the panties of a woman who'd just as soon shoot him as look at him. And since he appreciated and returned the sentiment, the fact he couldn't stop thinking about Vivi and her panties – and the possible lack thereof – was just insult to injury.

This wasn't a farce. It was a nightmare. The very definition of insanity.