Today it is my pleasure to Welcome author
Sophie Barnes
to HJ!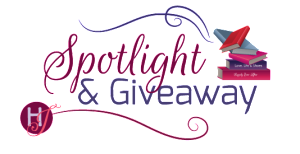 An unexpected passion ignites as secrets are exposed in Sophie Barnes's captivating Regency-set romance
Please summarize the book for the readers here: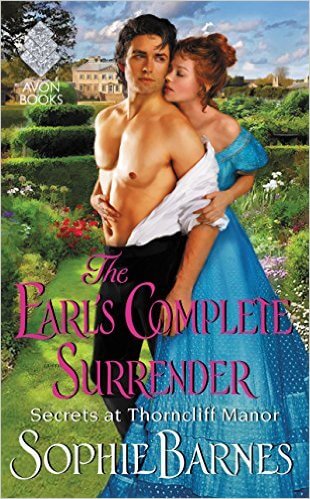 This is an adventure story involving a conspiracy within the British aristocracy. To uncover the true villains, the hero and heroine must work together in order to find an encoded book – the Political Journal – while their own lives are threatened at every turn.

Please share the opening lines of this book:
Ignoring the lavish décor that surrounded him, James leaned back against the plush upholstery of the chair that he'd been offered. "Shall we dispense with the pleasantries so you can tell me why I'm really here?"
Please share a few Random facts about this book…
The hero and heroine don't just spar with words but with swords as well.
Hiding from the authorities, the hero and heroine retreat through the door of a longcase clock inside an antique shop.
Disguises and secret passageways abound.
Please tell us a little about the characters in your book. As you wrote your protagonist was there anything about them that surprised you?
James, the Earl of Woodford, is a former spy employed by the king to find a group of traitors who call themselves The Electors. Seeking his own revenge on these men who killed his parents when he was ten, James is determined to focus on the task at hand without any distractions. To this end, he journeys to Thorncliff Manor where the journal is rumored to be located.
Chloe Heartly is a widow, holidaying at Thorncliff Manor with her parents. After suffering through an abusive marriage during which she discovered some troubling information about her husband, she too is determined to find the Political Journal so she can uncover the people responsible for her grandfather's death. The last thing she wants is to get involved with another man, but every time she goes looking for the journal, her path invariably seems to cross with the Earl of Woodford.
Eventually, the pair discovers that in order to find the truth, they must work together.
James' past – the trauma he suffered as a child – became more important to the story than I'd expected and as I developed this back story, his character grew, becoming more complex than I'd anticipated when I first started out.

The First kiss…
After bumping into each other in an upstairs hallway, James invites Chloe to take a look at the view from a rooftop terrace. A few minutes pass before they both give in to temptation:
His stomach twisted to form a tight ball of nerves that released the moment his lips met hers, shooting through each of his limbs to accentuate the pleasure of finally being this close to her. He'd dreamed of this moment, and of so much more.
Did any scene have you crying or laughing (or blushing) while writing it?
I really like the scenes when James and Chloe run into each other as they each try to locate the journal and initially thinking these are chance encounters when in fact they're anything but:
Determined to return to his bedchamber quickly so that he could study the book in private, he headed for the door, reaching it just as it swung open, the edge of it hitting him squarely in the forehead.
"Damn!" The expletive was out before he could think.
"Oh, I do beg your pardon!"
James winced, his skull still reverberating like a bronze bell after a hefty ring. He stepped back away from the door and held up his lantern. "Lady Newbury." He couldn't seem to help the dry tone. "What a surprise."
If your book was optioned for a movie, what scene would you use for the audition of the main characters?
I think I'd pick the scene where James and Chloe first meet since it sets the tone for their relationship and the book as a whole:
Stubbornly, she pried her fingers between it and the adjacent volume and pulled as hard as she could. The effort seemed to be working because the book was gradually inching its way off the shelf until . . . oomph! It came free and Chloe lost her balance, staggering backward and straight into something warm and solid.
Pressing her prize against her chest, she squeezed her eyes shut and prayed that she would vanish into thin air, because she very much feared that she'd stumbled straight into another person—a man, to be precise.
"May I be of assistance?" A low voice inquired. It was husky—almost a whisper—and underscored by the faintest rumble that brought to mind a cozy fire on a cold winter's evening or the feeling of brandy heating your insides.
Chloe shrugged away the sensation as soon as it formed. Men were liars and cheats. They were not to be trusted.
Turning, she prepared to offer an apology, but as the man came into view, her mouth went inexplicably dry. Good lord! He was even more handsome than when she'd first seen him in the carriage a few days earlier. She saw now that his hair was longer than she'd initially thought, brushing against his broad shoulders while a few stray locks swept carelessly across his brow. It was black, just like his eyes. Her stomach tightened as she met his gaze, responding to the sharp look of curiosity he gave her. "Forgive me," she managed as she took a step back. "That was terribly careless of me."
He studied her in silence, his expression completely inscrutable. His eyes, however, were deep pools of emotion, and Chloe found that she could not look away. Her heart beat faster until blood rushed through her veins. She hadn't felt this jittery since her first Season when she'd been introduced to Newbury.
The thought of her late husband was sobering, reminding her of the person she'd once been and whom she'd striven to become since his death. Straightening her spine, she prepared to excuse herself when the man before her dropped his gaze to the book she was holding and said, "You enjoy poetry?"
What are you currently working on? What other releases do you have planned for 2016?
I've just submitted the copy edits for His Scandalous Kiss – Secrets At Thorncliff Manor, book 3 – featuring Richard Heartly (a wounded soldier seeking revenge), and Mary Bourneville who has a secret that could ruin not only her own reputation but her entire family's as well. This book was inspired by The Phantom of the Opera and goes on Sale in July 2016

Thanks for blogging at HJ!
Giveaway:

Ebook: The Earl's Complete Surrender
Secrets at Thorncliff Manor #2 by: Sophie Barnes (Via Amazon)
To enter Giveaway: Please complete the Rafflecopter form and Post a comment to this Q:

If you could pick any place in the world as your holiday destination, where would you go?
Excerpt from The Earl's Complete Surrender:
Chloe shielded her eyes from the sun with her hand and saw a carriage approaching. It bore no crest and was drawn by four magnificent black horses, their tails whipping the air as they plodded along in perfect unison. "I wonder who it can be."
"Someone important, I'd imagine," Fiona said. "See those markings on the wheels? That's a Robertson carriage—one of the most expensive there is."
Stepping aside, they watched as the carriage rolled past them, allowing a brief glimpse of the two men within. One was older and appeared to be extremely well groomed and stylish while the other . . . Chloe's heart took flight, skipping along as she met his dark and brooding gaze. He was a young man in his prime, with unfashionably long hair falling across his brow and temple where it blended with the shadow darkening the edge of his jaw. Politely, he dipped his head in greeting as the carriage continued along the road, but his mouth was uninclined to hazard a smile and his eyes remained sober.
Chloe watched as the carriage disappeared around a bend up ahead. A breeze licked between her shoulder blades and she realized that she'd allowed her shawl to slip. Repositioning it, she pulled it tight against the breeze and recommenced walking.
Excerpts. © Reprinted by permission. All rights reserved.

Book Info:
Despite the diversions offered at Thorncliff Manor, former spy James, the Earl of Woodford, has one purpose in staying there. He must find an encoded book that exposes a conspiracy within the British aristocracy. And he must do so without revealing his purpose to the clever, tempting Chloe Heartly. The lady has a knack for appearing wherever it is least convenient. In the library. In the salon. And, especially, in his arms . . .
Somewhere within Thorncliff's labyrinth of rooms lies the journal Chloe desperately seeks. When she realizes the brooding, handsome earl is hunting the same quarry, Chloe enters into an uneasy partnership. But in the face of public danger and enemies hiding in plain sight, both must decide how much they're willing to risk to solve the mysteries of the heart.

Buy Links:  Amazon | B & N | Google Play | iTunes | Kobo


Meet the Author: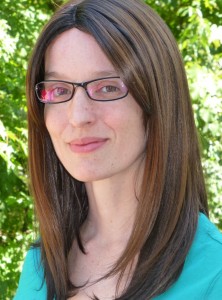 Born in Denmark, Sophie Barnes spent her youth traveling with her parents to wonderful places all around the world. She's lived in five different countries, on three different continents, and speaks Danish, English, French, Spanish and Romanian. She has studied design in Paris and New York and has a bachelor's degree from Parsons. But, most impressive of all, she's been married to the same man three times—in three different countries and in three different dresses.
While living in Africa, Sophie turned to her lifelong passion: writing. When she's not busy dreaming up her next romance novel, Sophie enjoys spending time with her family, swimming, cooking, gardening, watching romantic comedies and, of course, reading. She currently lives on the East Coast.
Author Links:  Website | Facebook | Twitter | Goodreads