Today it is my pleasure to welcome New York Times bestselling author

J. A. Redmerski

to HJ!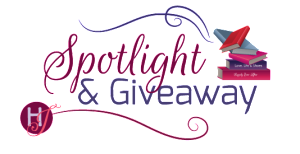 What would you say is your motto or maxim as a writer?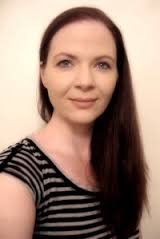 I didn't make up the quote and I don't know who did, but I live by it: "Know the ending before you begin." I've found through experience that if you already know how your story is going to end, it's so much easier to get there. Without some kind of direction, your story can become as lost as you are.
If you were stranded on a deserted island… 
I always love these types of questions. First, before I ever allow myself to be in a situation like that, I'll make sure I have a hot guy with me. If I ever travel over seas, you can bet your butt I'm taking some eye candy along just in case because I refuse to get stranded on a deserted island alone. Now, with that said, if I was stranded I'd put my survival skills to work (hey, I know my stuff! I watch Survivorman, lol) so that said eye candy and myself could spend a lot of time together. 😉
Let's talk about your newest release: The Edge of Always
If you had to summarize the book for the readers here…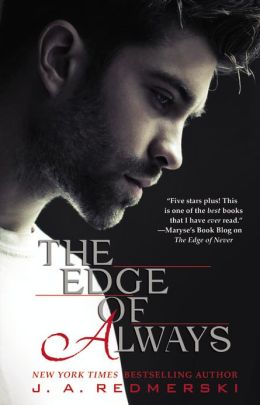 THE EDGE OF ALWAYS is about two people who (in book #1, THE EDGE OF NEVER) met through extraordinary circumstances and fell in love, but are put to the test when their relationship faces some tough hardships.
Please tell us about the characters in your book
Camryn Bennett is a young woman who has always wanted something more in life than the banality of daily living, who knows that there's more out there in the world than the mundane things most of us do every single day. Andrew Parrish is a guy with a 'live free and be yourself' kind of personality who just so happens to be the one person in the world that Camryn needs to find her way. They truly are perfect for another!
As you wrote your protagonist was there anything about them that surprised you?
Something that Camryn subjects herself to in THE EDGE OF ALWAYS surprised me. I never intended to write that, but that just goes to show that sometimes fictional characters really do seem to have a life of their own and us authors are simply telling their story.
What scene did you most enjoy writing? Why? 
My favorite scene in THE EDGE OF ALWAYS was the beach scene. Not only was it was fun to write because I got to step out of the box from what was normal and expected of Camryn and Andrew, but I was able to introduce new characters, who ultimately became the focus of my spinoff novel, SONG OF THE FIREFLIES.
I feel sick. God, I've never, ever, had a hangover like this before. The early morning sun and the breeze coming off the ocean wakes me up. At first I just lay here because I'm afraid if I move I'm going to throw up. My head is pounding, the tips of my fingers are numb, the rest of my body a nauseous, trembling mess. I moan and open my eyes the rest of the way, pressing one arm horizontally across my stomach. I know there's no way I'm getting off this beach without puking for a good five minutes first, but I try to hold it back as long as I can.
My cheek is pressed into the sand beneath me. I feel grains sticking to my skin. Very carefully, I reach up a finger and shuffle it away before it gets inside my eye.
I hear a thwap followed by a cracking noise and shouting.
Against the argument from my stomach, I roll over onto my other side facing the ocean.
"Get off of him!" I hear a girl scream.
That wakes me up even more and for a split second I realize just how out of it I really was. But I'm wide awake now. I raise my head from the sand to see Andrew pummeling Tate with his fists.
"Andrew!" I try to shout, but my throat is sore and my voice is hoarse, so I only manage to croak out his name instead. "Andrew!" I say again, gaining more control over my voice.
"What the fuck is wrong with you, man?!" Tate yells.
He's trying to back away from Andrew, but Andrew just keeps coming. He punches him again and again, this time knocking Tate on his ass in the sand.
What scene was the hardest to write? Why?
Honestly, the hardest one to write was the tragedy that befell Camryn and Andrew. But I can't share any of it because it's a huge spoiler!
Who would you cast in the role of your characters if your book were optioned for a movie?
I'd love to have Dianna Agron as Camryn, but choosing Andrew is difficult! I think it's a toss-up between model Andrew Stetson and actor Kellan Lutz.
If you could have given your characters one piece of advice before the opening pages of the book, what would it be and why?
Seems Camryn and Andrew did everything I would've done, anyway, but I'd give them the same kind of advice I'd give anyone: Live your own life the way your heart tells you to, and never how others expect you to live.
What are you currently working on? What other releases do you have planned for 2014?
Right now I'm writing book #3 in my In the Company of Killers series titled THE SWAN & THE JACKAL. This series is what I'll mostly be working throughout 2014, but I'll also write a couple more New Adult titles.
Where can readers get in touch with you?
Twitter: https://twitter.com/JRedmerski
Facebook: https://www.facebook.com/J.A.Redmerski
Web site: http://jessicaredmerski.com/
Thanks for blogging at HJ
GIVEAWAY:

2 print copies of THE EDGE OF ALWAYS
To enter GIVEAWAY: Please complete the Rafflecopter form and post a comment to this Q:

If you could pick one person in the world to go on a road-trip with, who would you choose and why?
a Rafflecopter giveaway

Excerpt (SONG OF THE FIREFLIES – releases 2/4)
And just then, the sky opened up and it began to pour. Bray shrieked and tried to cover herself unsuccessfully with her arms and then the screaming turned into laughter. We were both drenched in under five seconds. The rain pounded down so fast and so hard that we had to shout over the noise to hear each other; each drop like a million nails being thrust into the dirt on the baseball field.
"It's a long walk back!" I said.
Bray started spinning like a ballerina in the middle of the field. She laughed and raised her arms above her and turned her face upward toward the sky and just let the rain wash over her. She opened her mouth and spun around and around. I watched her for a moment, mesmerized by her innocence. I saw that little girl I met so long ago, running with me through that pasture without a worry in the world. Just seeing her like that, it made me smile, but deep down it also crushed me. I knew that she would never be that innocent again, that our life together would never be as carefree as it was when we were children.
"Dance with me!" she shouted.
"What?"
"Dance with me!"
I had heard her right the first time. I just didn't understand why here, why now.
"There's no music!" I said over the rain.
She grabbed my hand. "You don't hear that?!" she said, motioning to the patter of rain and thunder around us.
Book Info
When everything falls apart, love remains . . .
THE EDGE OF ALWAYS
Camryn Bennett has never been happier. Five months after meeting on a Greyhound bus, she and her soul mate Andrew Parrish are engaged-and a wedding isn't the only special event in their future. Nervous but excited, Camryn can't wait to begin the rest of her life with Andrew, a man she knows in her heart will love her always. They have so much to look forward to-until tragedy blindsides them.
Andrew doesn't understand how this could happen to them. He's trying to move on, and thought Camryn was doing the same. But when Andrew discovers Camryn is secretly harboring a mountain of pain and attempting to numb it in damaging ways, there is nothing he won't do to bring her back to life. Determined to prove that their love can survive anything, Andrew decides to take Camryn on a new journey filled with hope and passion. If only he can convince her to come along for the ride…