Today it is my pleasure to Welcome author
Lisa Renee Jones
to HJ!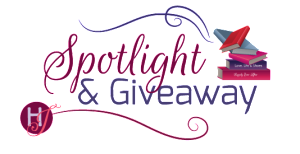 Hi Lisa and welcome to HJ! We're so excited to chat with you about your new release, The Empire!

Hello!! I'm beyond thrilled to be back to celebrate the finale in my Filthy Trilogy: The Empire.

To start off, can you please tell us a little bit about this book?: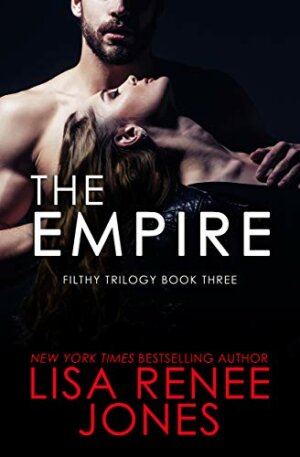 The Empire is the third and final book in my Filthy Trilogy. This trilogy is very suspenseful and sexy surrounding Eric and Harper as they give into the passion that sparked one night six years ago, and try to save his family from ruin. The latter of which entrenches them in a whole host of lies, deception, and secrets that no one ever thought would be found out. As the conclusion to this trilogy, The Empire, is Harper and Eric's stunning finale, and will give you all the answers the previous two books have questioned!

Please share your favorite lines or quote(s) from this book:
"I never intended to let you go. I'm not going to let you go. I'm not going to let us go."

"You were always sweeter than revenge," he promises. "Always more addictive. So fucking addictive and I hated you for that."

"I want him to touch me. I want to push him away. I'm a conflicted mess where this man is concerned."

"I want all of him, even those parts he hates, and then maybe he won't hate them anymore. Maybe he won't be locked into a prison created by his past."
What inspired this book?
Eric was actually a side character in my Dirty Rich series, and as I wrote the little bits of him in that series, I had this idea of him being this genius and disinherited by his father only to end up making his own worth. And Eric's backstory was born. Harper was another story. I haven't ever written in the stepbrother/stepsister trope, so I figured a seemingly rich, spoiled girl who was part of the family that disinherited him would be something that would test Eric. And thus their story was born. Now I will say they're not true stepsiblings. They were most definitely not raised together, they only met each other once they were in their late twenties and early thirties, so it's not as taboo as some stepbrother romances out there, but the element of being forbidden is still introduced and utilized in their story for sure 🙂
How did you 'get to know' your main characters? Did they ever surprise you?
I answered the first part of this mostly above, but as for if they ever surprised me, yes, absolutely. The cliffhanger ending for book one was an absolute surprise. I wasn't anticipating it, but once I got to that scene, and how it ended up affecting the remainder of the series, and the couple themselves, I knew it was the right thing to do. It offered a bit of dimension to Harper and Eric's history that I didn't think readers would see coming. I won't spoil it, but I hope you'll be just as surprised as I was when I wrote it.
What was your favorite scene to write?
One of their bigger fight scenes. It was fun because Harper got to finally say some things she had been holding her tongue on, and she really stood her ground against Eric, and stood up for THEM when he couldn't.
What was the most difficult scene to write?
Same scene as above. It was my favorite and the most difficult because I had to get it exactly right. I owed it to these characters to progress them past this fight that had been brewing from the very first book.
Here's an excerpt:
"I'm the one naked and exposed. You're hiding behind me. Behind them. You want me to leave."
He turns me to face him. "No, I don't want you to leave."
"Liar."
"I know you should. I know you will. I know—"
I wrap my arms around him and press my naked body to his, holding onto him. "I'm scared." I look up at him. "I'm scared of them. I'm scared of getting hurt. I'm scared of trusting you and you breaking my heart. I'm scared of being vulnerable and you leaving. Of being without the man who feels like he's a part of me now. And you're scared too. Of being like them to the point that you're going to make all of my fears come true and then they win and we lose."
He stares down at me, a half-lidded stare, emotions radiating off of him that I want to read, that I want to understand. It pulses. It vibrates. He vibrates in that way he did on the plane and I know, I know, that I've pushed too hard. I press to my toes and my mouth finds his, and I hope and pray that he'll get lost in me, not them, not the Kingston monsters that are too present in this room and our lives.
Would you say this book showcases your writing style or is it a departure for you?
I hope it showcases my writing style. It's definitely back to my dark, sexy, and suspenseful books that I write. I wrote some tamer contemporary books over the past year, but this trilogy is grittier, and more intense for sure.
What are you currently working on? What other releases do you have planned?
So many books! Ridiculously enough I'm releasing a book a month this year. I have no time for sleep, and I'm writing so many books. But here's my current upcoming schedule for the next few months:
4/23 – Her Submission (Dirtier Duet #2)
5/15 – A Perfect Lie – this is my first psychological thriller
6/11 – One Man (Naked trilogy #1)
7/16 – Love Me Dead (Lilah Love #3)
8/27 – The Truth About Cowboys – this is a standalone cowboy romance that will be available in mass market in stores nationwide
And finally, for fans of my Tall, Dark & Deadly/Walker Security series – Savage is getting his own three-book story! Book one: Savage Hunger will be out in December!

Thanks for blogging at HJ!
Giveaway:

Surprise signed paperback
To enter Giveaway: Please complete the Rafflecopter form and Post a comment to this Q:

Eric and Harper finally take some time away from the craziness going on in their lives to go shopping and have an ice cream/coffee date. When you're overwhelmed, as we all get sometimes, what's your go-to thing to de-stress?
Excerpt from The Empire:
"You—you make me whole again." His mouth closes down on mine, wicked and hot, and I'm drowning in his anguish and pain. It's not controlling him, but it's there, it's living inside him, tunneling straight to his soul and I have this sudden sense that if I don't rip it out from inside him, it might just end him, not his father.
I lean into him, press my body to his body, trying to get closer, trying to be there with all that pain, absorbing it, taking it from him. He tears his mouth from mine and stares down at me, his eyes glinting with some unnamed emotion, some judgment I don't understand.
He turns me to face the couch, forces me to catch myself on my hands. His hips frame mine, his thick erection pressed to my backside. His lips are at my ear as he challenges, "Do you really think you can handle who I am?"
"I know I can."
"If you can't, go now, because if you say you can, and then you can't, you'll cut me. Then I'll bleed out. Because I don't let anyone inside my world. Not one but—"
"Me," I whisper and I know now why he turned me. I don't know how I know, but I know. He didn't want to admit that to me while he looked at me. He didn't want me to see weakness in him. He didn't want to see my face when he gave me that kind of control over him. But he has that same control over me. I want to tell him this. I want to show him this, but I can't. He's tugging my shirt over my head, all but tearing off my bra and then I'm folded against him, his body anchoring mine, his hands cupping my breasts, pinching my nipples and not gently. Almost as if he wants to punish me for making him admit what he just admitted, yet that punishment is pleasure. The pinch of pain followed by the bliss of erotic sensations and when I can take no more, he tugs my nipple even harder. I cry out. I moan.
"Does that hurt?" he demands.
"No," I reply definitely. "No, it doesn't hurt."
He pinches and tugs. I cry out again, my sex clenching so tightly I can barely stand how empty it is, how much I need him inside me. "Eric," I breathe out.
"Can you handle who I really am, Harper?"
"Is this who you really are?"
"Yes." He pulls my pants down, lifts me and gets rid of every stitch of everything I have on, every barrier I have left. His hands plant on my hips. His palm slides to one of my butt cheeks and he squeezes. "I will push you and push you until you know no limit."
"You mean push me and push me until you leave, but I won't, so do what you're going to do. Fuck me however you want to fuck me so we can get past you thinking I'll leave."
"You sure you want that?"
"Yes!" I lower my voice. "Damn it, yes."
He smacks my backside, a sting that radiates up my spine but only borders on pain. I don't cry out. "More," I say. "Because if that's all you have, I think you talk a big game and can't deliver."
He doesn't immediately reply. His cheek is at my cheek and I can hear his inhalation of breath, feel his struggle for control. "Stop trying to control what you feel. You need an outlet. You need a way to deal with what's going on in your head that doesn't bring you to your knees, so bring me to my knees. I can handle it. I want to handle it."
"Don't move."
He backs away and I can feel the rustle of clothing and I know he's naked. I listen for a condom for him to place that barrier between us, to shield us from the monster that is inside him, that he is certain would be his curse, passed to his children. But it doesn't come.
Instead, he grabs me and turns me to face him, molding me to him and then while he's staring at me, he spanks me again, his palm on my backside. I suck in a breath, an erotic thrill shooting through me. I've never imagined being spanked. I've never wanted to be spanked, but I want more, and that's what I say. "More. I want more. I want everything."
His jaw clenches, his eyes sharpen, his fingers flex on my backside but he doesn't give me more. He maneuvers us and suddenly I'm facing the couch cushion again. The next second, I'm on my knees, my hands catching on the back of the couch. He's spreading me wide, sliding his fingers along the seam of my body, and oh God, exploring me front to back, every intimate part of me, and I have no idea what comes next. But I think that's the point. I don't know what comes next. He wants me to feel fear. No. That's not what he wants. He wants me to tell him to stop. He wants me to tell him that I don't trust him.
"More," I whisper. "You, Eric. All of you."
Excerpt. © Reprinted by permission. All rights reserved.


Book Info:
The third and final book in the Filthy Trilogy – Eric and Harper's stunning finale…
Passion. Lies. Family.
Eric and Harper will feel the push and pull of a dynasty gone wrong. Secrets remain. Danger is everywhere. And the pull of their forbidden love will not be ignored.
Can they survive their enemies and find a path to love and forever?
Book Links: Amazon | B&N | iTunes | Kobo | Google |


Meet the Author: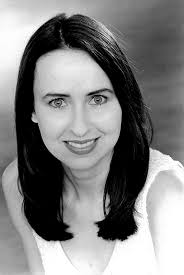 New York Times and USA Today bestselling author Lisa Renee Jones is the author of the highly acclaimed INSIDE OUT series. Suzanne Todd (producer of Alice in Wonderland) on the INSIDE OUT series: Lisa has created a beautiful, complicated, and sensual world that is filled with intrigue and suspense. Sara's character is strong, flawed, complex, and sexy – a modern girl we all can identify with. Inside Out has been optioned to STARZ, Paramount, and now Marvista Entertainment. Marvista has also optioned the spin-off series, Careless Whispers.
In addition to the success of Lisa's INSIDE OUT series, she has published many successful titles. The TALL, DARK AND DEADLY series and THE SECRET LIFE OF AMY BENSEN series, both spent several months on a combination of the New York Times and USA Today bestselling lists.
Prior to publishing Lisa owned multi-state staffing agency that was recognized many times by The Austin Business Journal and also praised by the Dallas Women's Magazine. In 1998 Lisa was listed as the #7 growing women owned business in Entrepreneur Magazine.
Website | Facebook | Twitter | Instagram | GoodReads |