Today it is my pleasure to Welcome romance author
Kate Noble
to HJ!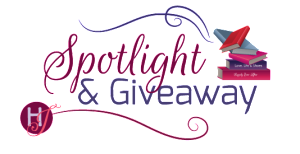 Hi Kate Noble, welcome 🙂
If you were written about in the newspaper, on the front page what would the headline say? Why?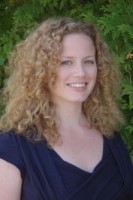 Author Wins Speed-Typing Competition, Fingers Fall Off.
Which of your prior characters would you most/least likely invite to dinner and why?
I would love to have dinner with Phillippa Benning and Marcus Worth from Revealed. I loved writing them so much I kept giving them cameos in my other books. However, the dinner would be at Phillippa's. She's much better at throwing a party than I ever could be.
Let's talk about your newest release: The Game and the Governess
If you had to summarize the book for the readers here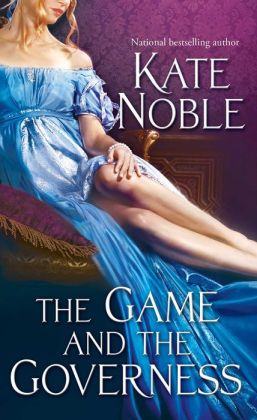 It's Pride and Prejudice meets the Prince and the Pauper! When Ned Granville, the Earl of Ashby wagers his secretary that he can get anyone to fall in love with him without the benefit of his title, they end up switching places for two weeks while they visit the country. But Ned finds his charms fail him for the first time ever, as everyone is enamored of Mr. Turner as the Earl. Everyone, that is, except Phoebe Baker, the governess… who has reason to hate the Earl of Ashby, and the ability to upend Ned's entire world.
Please tell us about the characters in your book?
During the war, Ned Granville earned the name Lucky Ned — not only for being the lucky long-lost relative inheritor of an Earldom, but for his luck on the battlefield. And to this day, he believes it. He believes he's lucky. And he believes that luck will never abandon him.
Meanwhile, Miss Phoebe Baker has had some of the worst luck imaginable. Her father losing his fortune, followed by his untimely death left her alone in the world at a vulnerable age. She took a position as a governess to simply survive. And she has every right in the world to be sour, but she refuses to be. She is secretly, defiantly happy. And that fascinates Ned.
As you wrote your protagonist was there anything about them that surprised you?
I think that Ned surprised me the most, because he's very shallow and very silly when he starts the story. And he doesn't necessarily lose any of his silliness, but he starts to realize the reason for it. Meeting Phoebe forces him to take a hard look at things he has kept buried.
The most surprising thing about Phoebe was that she could be happy. She had every reason to be angry and brittle, but she fought for her happiness. And that is what certainly surprised Ned the most about her.
What scene did you most enjoy writing? Why?
Any time Ned was perplexed, I adored writing. (and everything perplexes him. Everything.) But the scene I most enjoyed writing was when Ned was completely perplexed by Phoebe simply eating a tart.
She moved the plate closer to her, and picked up her half a tart, taking the smallest of bites.
It was delicious.
She made a small, throaty sound, a sigh of appreciation. Her eyes closed, and she let the blackberry juices fill the inside of her mouth, savoring.
When she opened her eyes, he was giving her the most curious look, his own mouth hanging open.
And he didn't stop staring.
A self-conscious hand flew to her mouth. "I'm sorry, did I… am I a mess?" she asked.
What scene was the hardest to write? Why?
Oh, writing book where two people have switched identities made it incredibly difficult to keep track of who was who, who thought who was who and how they acted because of it! My mind reeled at keeping all those details straight. But emotionally, the hardest scene to write was when Phoebe and Ned fought about… stuff. Stuff I can't tell you without giving away too many spoilers! (sorry not sorry)
Who would you cast in the role of your characters if your book was optioned for a movie?
I love Chris Evans, because he can be both silly and serious. And I think Emilia Clarke (from Game of Thrones) would make an intriguing Phoebe.
If you could have given your characters one piece of advice before the opening pages of the book, what would it be and why?
I would tell Ned and Phoebe to take their walls down. It would save so much time! But then again, if they did, we wouldn't have such a delicious time watching those walls fall.
What are you currently working on? What other releases so you have planned for 2014?
Currently, I working on The Lie and the Lady, the next book in the Winner Takes All series! This one follows Leticia and Turner, as they try to hate each other (hint — it doesn't work.)
My other book out this summer is The Secret Diary of Lizzie Bennet — written as Kate Rorick. It's on shelves as of June 24th, and it's the behind the scenes Lizzie's life from the Emmy-award winning web series The Lizzie Bennet Diaries.
Between the two, I've been keeping pretty busy!
Where can readers get in touch with you?
I am everywhere online! I'm on Twitter as @NobleRorick, Facebook at www.facebook.com/katenoblewriter, Tumblr at noblerorick.tumblr.com, or my website at www.katenoble.com. And if all else fails, you can email me at kate@katenoble.com
Thanks for blogging at HJ!
Giveaway:

(2) print copy of THE GAME AND THE GOVERNESS.
To enter Giveaway: Please complete the Rafflecopter form and Post a comment to this Q:

In the Game and the Governess, Ned Granville, an Earl, switches places with his secretary for two weeks. If you could switch places with anyone for just one day (we won't torture you) who would it be and why?
Excerpt
Here's a little bit more from the blackberry tart scene…

"But a night with a blackberry tart is not one for pitiful ruminations! Let's talk about something more jolly!"

"All right," she allowed. "What do you have?" "What do I have?"

"In your boundless reserves of jollity? I find it very useful to call upon something fun or fanciful to make yourself smile when you need to." She hesitated a moment. "It's my own form of rebellion."

He shook his head, still not understanding. Thus, she explained, "I have found that people expect a governess to be stern and miserable. So, secretly, I refuse."

It had been that philosophy that had ultimately saved her sanity five years ago. And given her the temerity to plan for America. Her old teacher Miss Earhart had been right about that. She would find joy again, if not in the same places as before. She had managed to piece herself back together.

But Mr. Turner was looking at her queerly, so she cleared her throat.

"So—I always remember to enjoy the little things. Like . . . what was the silliest thing that happened to you yesterday?"

He put his chin in his hand, rubbing thoughtfully.

"I took a bath in water so dirty, it might as well have been piss."

She nearly choked on a bite of tart.

"No, it was!" he continued. "I was the last one to use it—after your charges, mind—and I have no doubt that the scampering fleas and ticks that survived their drowning from the other bodies they came off of have now found a new house somewhere on my person." He gave a little shiver. "I want to bathe again just thinking about it."

She shook her head, trying to ward off the bark of laughter that threatened to escape. "I take it you are not used to such practices? You are a well-pampered secretary, then."

He shrugged, and she could tell he blushed a little in the light. "My time in the army was different, but since then I have lived alone. And enjoyed my bathwater to be mine. But I have discovered that the pond is suitable for my bathing needs from here on out."

You could join me.

Her eyes shot to his. The words were not said, she was sure of it. But somehow, they snaked their way into her brain. As if his tone and his throaty tenor, the candlelight and the delicious tart had made the suggestion for him.

She closed her shawl more tightly about her. Took another bite of tart. And replied. "There are eels in that pond."

He threw his hands up in the air. "Then I'm doomed to a rather smelly existence. I think I will manage, but what about my poor dinner companions? Or dessert companions, as the case may be. No—I shall simply have to brave the eels—for their sake. And yours."
Book Info:
Trading Places meets Pride and Prejudice in this sexy, saucy romance—first in a new series from the author of YouTube sensation The Lizzie Bennet Diaries.
Three friends. One Wager. Winner takes all.
The Earl—'Lucky Ned' Ashby. Pompous, preening, certain that he is beloved by everyone.
The Miller—John Turner. Proud, forced to work as the Earl's secretary, their relationship growing ever more strained.
The Doctor—Rhys Gray. Practical, peace-loving, but caught in the middle of two warring friends.
Their wager is simple: By trading places with John Turner and convincing someone to fall in love with him, Ned plans to prove it's him the world adores, not his money. Turner plans to prove him wrong.
But no one planned on Phoebe Baker, the unassuming governess who would fall into their trap, and turn everything on its head…
Three best friends make a life-changing bet in the first book in a witty, sexy new Regency trilogy from acclaimed author Kate Noble, writer of the wildly popular Emmy award–winning web series The Lizzie Bennet Diaries.
Author Bio
Kate Noble love books. Romances especially. But, being born into a family of doctors, scientists, and mathematicians, she didn't discover she was adept at writing until, oh, about junior year of high school. Which came as something of a relief, as she was hopeless at memorizing the Latin names for all the bones in the human body. The Heisenberg Uncertainty Principle eludes her to this day. Kate lives in Los Angeles.