Today, HJ is pleased to share with you

Loreth Anne White's

new release: 

The Girl in the Moss

A shallow grave exposes deadly secrets as bestselling author Loreth Anne White brings her thrilling series of romantic suspense to its shocking conclusion…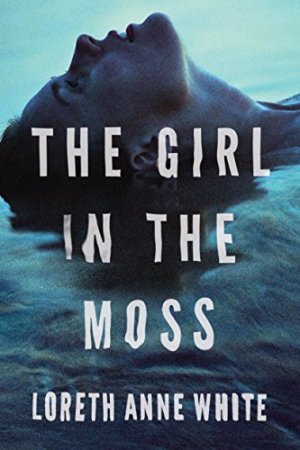 Disgraced ex-cop Angie Pallorino is determined to make a new start for herself as a private investigator. But first, she and her lover, newly promoted homicide detective James Maddocks, attempt a quiet getaway to rekindle a romance struggling in the shadows of their careers. The peace doesn't last long when human skeletal remains are found in a nearby mossy grove.

This decades-old mystery is just what Angie needs to establish her new career—even as it thrusts her and Maddocks back into the media spotlight, once again endangering their tenuous relationship.

Then, when Angie's inquiry into the old crime intersects with a cold case from her own policing past—one that a detective on Maddocks's new team is working—the investigation takes a startling twist. It puts more than Angie's last shot at redemption and a future with Maddocks at risk. The mystery of the girl in the moss could kill her.

Enjoy an exclusive excerpt from The Girl in the Moss:
James Maddocks poked a log into the campfire, shooting small orange sparks into the night. Angie was snugged up beside him, a blanket around her shoulders. A tarp strung between branches kept rain from their heads as water plopped and fizzed into the flames. She handed him a hip flask of brandy. He took it and sipped in silence as they listened to the wolves howling in the mountains. The ominous roar of Plunge Falls seemed to creep closer in the black cold of the night.

Angie shivered and drew her blanket up tighter around her shoulders.

"Chilly?" he said.

"It's the sound of those wolves," she said. "You were right. It does send me back into the past." She shot him a wry smile. "Doesn't help to be camping next to exposed human remains."

"Claire said the pack stays mostly on the other side of the river."

"Hope so. I haven't practiced defense with OC in a while," she said, using the police term for bear or pepper spray that contained extraction of oleoresin capsicum.

He studied her face, the way the firelight played over her pale complexion. He loved her features, her strong lines, her haunting pale-gray eyes, even the crooked scar across her mouth. The glow from the flames cast a rich copper hue on her red hair, which hung loose and thick over her shoulders.

All he'd wanted was a quiet, rustic, romantic getaway, far from the city, far from the stresses of work, a chance to try to rekindle their nascent relationship, which was taking strain under the demands of Angie's new line of private investigative work. He'd been under additional pressure himself as he took charge of and shaped the MVPD's new integrated major incident team—or iMIT, as it was being called.

Instead they were here, camped in a freezing cold rain forest beside a skeletonized corpse. A wry smile tugged at his mouth. Perhaps it was fitting.

Perhaps the wobble in their relationship was his fault.

He'd suggested marriage at a bad time nine months ago, right on the back of Angie having narrowly escaped with her life when her father had abducted her and tried to kill her a second time. Just prior to that she'd lost her old partner and mentor, Hash Hashowsky, while on a call that had cost a toddler's life. She was undergoing therapy for it all, working hard to cope with the PTSD, as she'd promised him she would, making every show of addressing it all head-on, grabbing hold with both hands and trying to beat it into submission, Angie style. Yet she remained scarred and probably always would be. You couldn't just "get over" a past like hers. But it was her emotional distance—this subtle wall he could feel rising between them—that worried Maddocks. It was as though Angie was struggling with an insidious tension between her desire to be alone and her need for intimacy.

"It was supposed to go down differently," he said.

"What was?"

"This trip. Tonight." He hesitated, then thought, What the hell. If this all blows up in my face, it's better I know now rather than later. He reached into the inside pocket of his down jacket, and his fingers touched the slim fly box he'd been keeping there. It was warm against his body, under the down, near his heart. He took out the box and inhaled deeply, nerves suddenly fierce. "I . . . wanted to make it official."

Her gaze dropped to the little tackle box. She frowned. "What are you talking about?"

He opened the fly box. Nestled in foam that would ordinarily hold flies with hooks was a simple blue-white solitaire diamond set in platinum. The stone glinted in the firelight.
Excerpt. ©Loreth Anne White. Posted by arrangement with the publisher. All rights reserved.
Giveaway:

Ebook: THE GIRL IN THE MOSS by Loreth Anne White
To enter Giveaway: Please complete the Rafflecopter form and post a comment to this Q:

What did you think of the excerpt spotlighted here? Leave a comment with your thoughts on the book…
Meet the Author: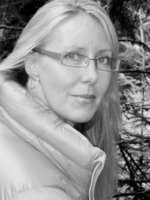 Loreth Anne White is an award-winning, bestselling author of romantic suspense, thrillers, and mysteries, including The Drowned Girls and The Lullaby Girl, the first two books in the Angie Pallorino series. Winner of the Daphne du Maurier Award for Excellence in Mainstream Mystery/Suspense, Loreth is also a three-time RITA finalist, plus a recipient of the Romantic Times Reviewers' Choice Award, the National Readers' Choice Award, the Romantic Crown for Best Romantic Suspense and Best Book Overall, and a Booksellers' Best finalist. A former journalist who has worked in both South Africa and Canada, she now resides in the mountains of the Pacific Northwest with her family. When not writing, she skis, bikes, and hikes the trails with her dog, doing her best to avoid the bears (albeit unsuccessfully). Learn more at www.lorethannewhite.com.