Today it is my pleasure to welcome bestselling romance author

Jane Porter

to HJ!
Hi Jane could you tell us a bit about yourself? And what would you say are the defining characteristics of a Jane Porter novel?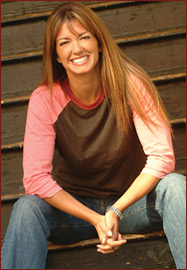 I'm a multi-published author of over 40 romance and women's fiction novels. The defining characteristics of a Jane Porter novel are a great hook, lots of emotion, a strong, powerful conflict and a happy, satisfying ending.
– In your opinion, what ingredients are needed to make up a good love story?
Emotion, passion, interesting characters, and an intense relationship between two people thrown together by circumstance or opportunity. It's fun putting two people into a situation that causes sparks and sizzles.
What are the five best things about being a writer?
1 – My readers. I love my readers. When they write to let me know how much they enjoyed my book, I know the long hours spent at my desk are totally worth it.
2 – I work from home and can set my own hours and have a flexible schedule.
3 – Living a creative life. I need to be creative and I love that I'm paid to "make things up" for a living.
4 – I can work in my pajamas all day and no one cares
5 – The writing itself. Writing is really hard work, but I love finishing a book, and knowing I've created a new story for my readers to get lost in.
What are you currently working on? What can we expect from you in 2013?
Book three of the Brennan Sisters series, The Good Wife, is scheduled for release in September this year so I'm looking forward to that and hopeful that readers will love it as much as they've loved and enjoyed the first two books in the series. I'm also working on a new project set in Montana. It's going to be a series of books about a family of ranchers and hope to have the first book out in December this year, plus the next Harlequin Presents in my Disgraced Copelands mini-series.
What was your inspiration behind 'The Fallen Greek Bride', if you had to sum it up for the reader here…
The Fallen Greek Bride is the first story in my Disgraced Copelands series, and it's a story about Morgan Copeland, an infamous socialite, who falls to disgrace when scandalous family secrets are splashed across the tabloids. With her reputation destroyed, she needs help to save her father and there's only one person she can turn to—her estranged husband, Drakon Xanthis. She was once this merciless Greek's perfect trophy bride… then their explosive passion shocked them both, leaving her with only one weapon left to negotiate with—her body. Drakon will step up to help her, but first he'll make her beg!
Please tell us about your book 'The Good Daughter', what would you say is your favorite scene from the book..
The Good Daughter is the story of Kit Brennan, a Catholic school teacher who loves books and her students, and her family, but she is a peacemaker. She doesn't like to make waves, and isn't good with conflict, so she tends to take the path of least resistance to keep everyone around her happy. But she's forty now, and still single, and things haven't turned out the way she wanted. She wanted a family. She's always wanted to be a wife and mom, and its time she stopped being passive, and yielding to everyone else's demands. The Good Daughter is the story of how Kit learns to stand up for herself, and follow her dreams.
Jane Thanks for stopping by 🙂
Giveaway: One lucky winner will receive
a signed copy of The Good Daughter, The Fallen Greek Bride and a $5.00 Starbucks card.
To enter Giveaway: Please complete the Rafflecopter form below and post a comment to this Q:
Do you like a bad boy hero? They're popular in romance and women's fiction. What do you think the appeal is?
An excerpt from 'The Good Daughter'
Crouching on the curb, Kit raised her camera to capture the burnt orange bike parked in front of Bluewater Steakhouse, the big bike's huge ape hangers reflected in the restaurant's frosted glass window as fog swirled around the body and wheels.
Working swiftly, she snapped another half dozen shots. First of the front tire, and a close up of the stark handle bars and then another of the dark brown leather seat with its image of a sexy half naked woman wrapped in the embrace of one scary snake.
She was still snapping the intricate leatherwork when a faded denim clad leg swung over the seat, hiding it.
Kit jerked her head up and lowered the camera just in time to get a glimpse of long black hair, bronze skin, dark eyes and the slash of a high cheekbone before a black helmet came down, obscuring his face.
Impulsively she raised the camera, snapped another photo even as he turned his head and looked directly at her.
Gorgeous, she thought. Dangerous, she thought in a more logical part. He looked like trouble. Tough. Hard. Physical.
Sexual.
And then he started his bike. It sputtered once, twice, before roaring to life, low, rough, loud.
Kit bit into her bottom lip even as the bike lurched forward and then did a quick spin, turning in the middle of the quiet street to come straight at her.
She stumbled backwards, thinking the rider had lost control but then he stopped the bike mere inches from her ankle and tugged off his helmet.
"You took a picture of me," he said, looking into her eyes, his voice nearly as deep as the engine's growl.
She opened her mouth and then shut it.
"Why?" he demanded.
Her brows tugged, and her shoulders twisted. "I liked your bike. Thought it'd make an interesting picture."
His dark eyes narrowed and his head tilted, glossy black hair sliding over prominent cheekbones. "You a cop?"
She nearly laughed. "No."
"What do you do then?"
"I'm a teacher."
"And what do you teach?"
"High school English."
He sat back on his seat. "Then why are you taking pictures?"
"It's a hobby. Gives me something to do when I'm not grading papers."
He looked at her a long moment, expression shuttered and impossible to read. "How do I know you're really a teacher?"
"Why would I lie?"
"People do all the time."
"Well, not me. I'm a Catholic School teacher," she said, emphasizing Catholic. "I have to be moral. It's my job."
"You took a vow of morality to teach English?"
She wondered about his background. He was very dark, and hard, and altogether too intimidating. "No. But what kind of example would I set if I went through life lying, stealing and cheating?"
"I didn't know women like you still existed."
"The world is full of good women."
"I haven't met any."
"Then you're hanging around with the wrong crowd."
"You don't like me."
"I don't know you."